Georgetown University in Qatar (GU-Q) produces a breadth of print and digital publications highlighting various achievements, providing insights into the richness of our activities in Qatar, to outlining the latest research related publications, conferences, and research milestones.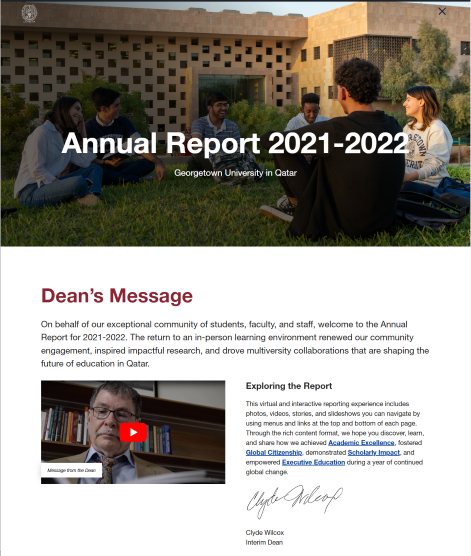 Read Our Annual Report
The return to an in-person learning environment renewed our community engagement, inspired impactful research, and drove multiversity collaborations that are shaping the future of education in Qatar. Explore the year through photos, videos, stories, and slideshows about how we achieved Academic Excellence, fostered Global Citizenship, demonstrated Scholarly Impact, and empowered Executive Education during a year of continued global change.