High School Students Prepare for University Success Through Georgetown's Pre-College Summer Program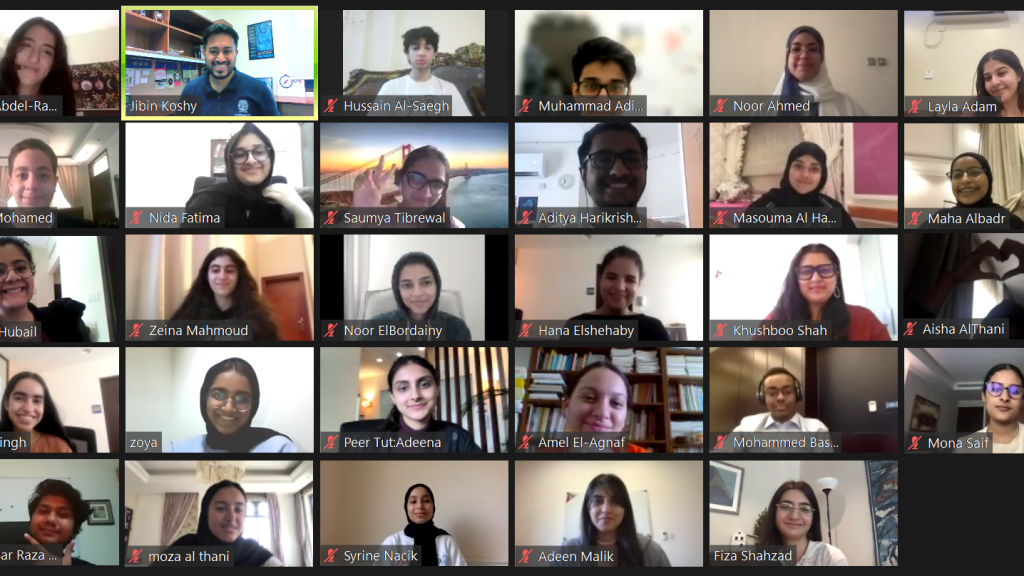 Taking advantage of a unique academic enrichment opportunity, 40 high school students in Qatar enrolled in QF partner Georgetown University in Qatar's (GU-Q) Pre-College Summer (GPS), a three-week long preparatory program that paves the way for university success and adds competitive value to their college applications.
For summer 2021, the program once more shifted online to ensure students in the Qatar community had access to valuable personal development resources despite the limitations of the pandemic. The program utilized both live and asynchronous instruction, and participants benefited from mentoring by current GU-Q students and the expertise of GU-Q alumni instructors in small, interactive classes.
"This has been a one-of-a-kind experience," said participating high school senior Nida Fatima. "The best part about this program were the peer tutors and instructors. They were all very friendly, helpful and cooperative to say the least. They assisted me throughout the program and cleared any doubts I had, whether it be about the assignments or university life in general."
Daily classes offered in English included topics in international relations, global politics, and world geography, as well as preparation for the SATs and ACTS from The Princeton Review, rigorous training to help students achieve high scores on standardized entrance exams. Students were also introduced to GU-Q's curriculum and majors , including Culture and Politics, International History, International Economics, and International Politics.
GU-Q students helped organize the program and served as peer tutors, working hard to keep engagement high despite the challenges of the virtual learning environment. "This year's brilliant team of peer tutors was able to craft some really unique and engaging exercises that created a really fun environment for the students," said peer tutor Hana Elshehaby.
"This year's GPS program had double the number of participants," explained Jibin Koshy, Educational Enrichment Manager at GU-Q and program organizer. "We are proud to have been able to offer these resources by modifying our program to an online experience and encouraging students to become successful lifelong learners."
One strength of the program is the inclusion of GU-Q graduates who return to the university to give back to their community and to support new generations of young learners, like Fatema Hubail from the GU-Q Class of 2015 who taught a mini seminar on "Rewriting Experiences in the Middle East" which covers a range of topics, from history writing and archiving, to culture, society, and the individual.
"This program grants students the opportunity to think for themselves, speak in their own voice, ask the questions lingering in the back of their minds, and challenge themselves," said Fatima, who also holds a master's degree in Women, Society and Development from HBKU. "I believe that giving younger audiences a platform to voice their opinions, to speak up, to learn about the world they exist in, is beyond rewarding–it is vital for our future generations."