Diplomacy Arabic: An Essential Vocabulary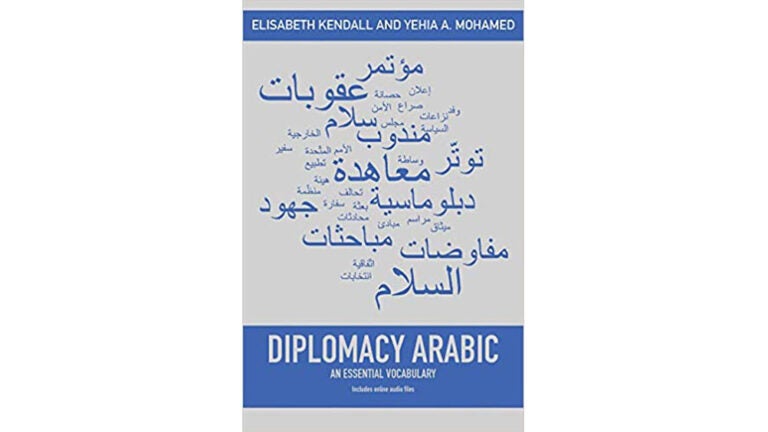 What is the word for peacebuilding in Arabic? How is bilateralism translated? Diplomacy Arabic is a convenient guide for Arabic language learners, featuring common terms and expressions essential for success in diplomatic communication.

Diplomacy Arabic can be used as either a comprehensive reference or a study aid. The book features more than 1,300 expressions, terms, and idioms divided into ten areas of diplomatic discourse: general terms, concepts and practices, diplomatic service and protocol, organizations, elections and government, negotiations, treaties and agreements, conflict resolution and defense, civil society and human rights, and globalization and economic development. Each chapter follows a logical learning path—for example, the section on negotiations begins with vocabulary that references types of negotiations and then addresses the players involved and the process of negotiating. An alphabetized, English-language index helps users locate relevant words quickly.

Elisabeth Kendall and Yehia A. Mohamed have created an essential vocabulary book, with words and phrases not commonly found in standard Arabic dictionaries. Reflective of the Arabic used in today's world, Diplomacy Arabic is a must-have for skilled and relevant work in international relations in the Middle East.