En Busca del Poder Territorial (In Search of Territorial Power)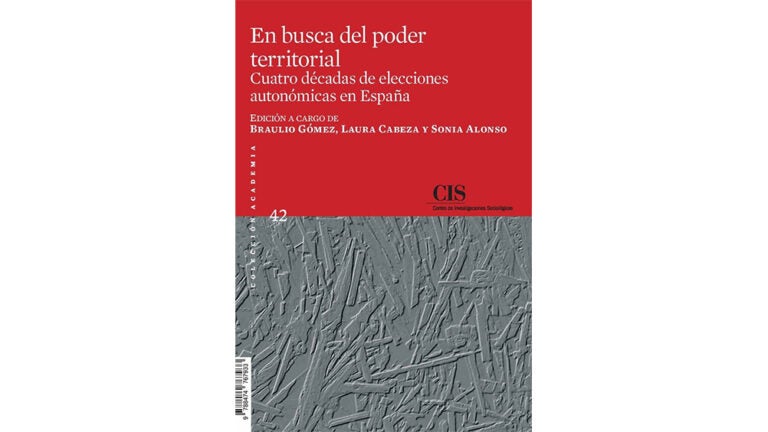 En 2019 se cumplen cuarenta años de la celebración de las primeras elecciones autonómicas en la España democrática. La primera cita electoral de este tipo fue el 3 de abril de 1979 en Navarra y desde entonces se han celebrado más de 160 elecciones autonómicas en todo el territorio nacional. Este libro, En Busca del Poder Territorial analiza buena parte de estas elecciones centrándose en las estrategias de los partidos políticos que compiten en ellas, tanto los de ámbito estatal como los de ámbito no estatal. Cada territorio ha desarrollado sus propias dinámicas políticas y nosotros recogemos en cada capítulo cómo los partidos han luchado por hacerse con el voto en cada una de las 17 Comunidades Autónomas. Al mismo tiempo, tratamos esa realidad de forma conjunta respetando en el análisis el carácter plurinacional del estado español El análisis se basa en datos hasta ahora inéditos provenientes del análisis de contenido de los programas electorales que nos permiten estudiar el posicionamiento de los partidos en las dos dimensiones fundamentales de conflicto electoral en España, la dimensión ideológica (izquierda-derecha) y la dimensión territorial (centro-periferia), así como la importancia relativa que los partidos otorgan a cada una de estas dimensiones. Se analiza el surgimiento de los nuevos partidos, Podemos y Ciudadanos, y con ellos, el de una nueva dimensión de competición política, la de la regeneración de la democracia. Asimismo, se muestra como los partidos recurren a la nacionalización de las elecciones autonómicas, enfatizando cuestiones de ámbito estatal, como una estrategia electoral más. Este libro nace con la vocación de suministrar datos precisos de los cambios de ideología y de posición de los partidos en un momento en el que el comportamiento político de los ciudadanos cada vez está más influenciado por el territorio donde desarrollan su vida.
2019 marks the 40th anniversary of the first regional elections in democratic Spain. The first electoral appointment of this type was on April 3, 1979 in Navarra and since then more than 160 regional elections have been held throughout the national territory. This book analyzes much of these elections by focusing on the strategies of the political parties that compete in them, both state and non-state level. Each territory has developed its own political dynamics and we collect in each chapter how the parties have fought to get the vote in each of the 17 Autonomous Communities. At the same time, we treat this reality jointly respecting in the analysis the plurinational character of the Spanish state The analysis is based on hitherto unpublished data from the content analysis of the electoral programs that allow us to study the positioning of the parties in the two fundamental dimensions of electoral conflict in Spain, the ideological dimension (left-right) and the territorial dimension (center-periphery), as well as the relative importance that parties attach to each of these dimensions. It analyzes the emergence of the new parties, Podemos and Ciudadanos, and with them, that of a new dimension of political competition, that of the regeneration of democracy. Likewise, it shows how the parties resort to the nationalization of the autonomous elections, emphasizing issues of state scope, as one more electoral strategy. This book was born with the aim of providing precise data on the changes in ideology and position of the parties at a time when the political behavior of citizens is increasingly influenced by the territory where they develop their lives.
Braulio Gómez Fortes, Sonia Alonso Sáenz de Oger, Laura Cabeza Pérez