Routledge Handbook of Sports in the Middle East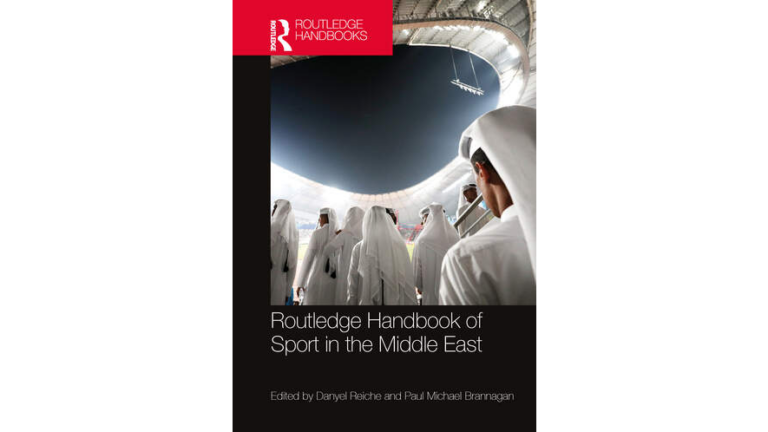 This Handbook provides a succinct overview of sport in the Middle East, drawing in scholars from a wide variety of geographical and disciplinary backgrounds (history, politics, sociology, economics and regional studies), with different methodological approaches, to create the 'go-to' text on the subject.
After the introduction, 33 chapters from leading subject experts cover areas including history, politics, society, economy and nationhood. The authors help shed light on how certain Middle Eastern countries have become increasingly active in international sports, and the efforts made to positioning themselves as the new global 'sports hubs'. Split into five sections, the book offers a multi-disciplinary analysis of a diverse range of sports across the geographic Middle East, including football, mixed martial arts, rugby, athletics and cycling. The authors highlight and respond to issues such as the naturalisation of athletes, female athleticism, sports media and supporter cultures.
The Routledge Handbook of Sport in the Middle East stands apart from previous research through offering first-hand accounts of sport in the area from authors who live and work in the region or have a history of regularly visiting and conducting research in the region. It will be of interest to academics and students alike, in the fields of Middle East politics, sport, sport in the Middle East, international relations, governance and sociology.