Diplomat-in-Residence: Consider Diverse Stakeholder Needs 
Georgetown University in Qatar (GU-Q) offered a public lecture by Ambassador Androulla Kaminara, GU-Q Distinguished Diplomat-in-Residence for the 2023-2024 academic year. The event, "Practitioner's Proposals on How to Enhance Diplomatic Practice," offered a unique perspective on the evolution of diplomatic engagements in current international arenas.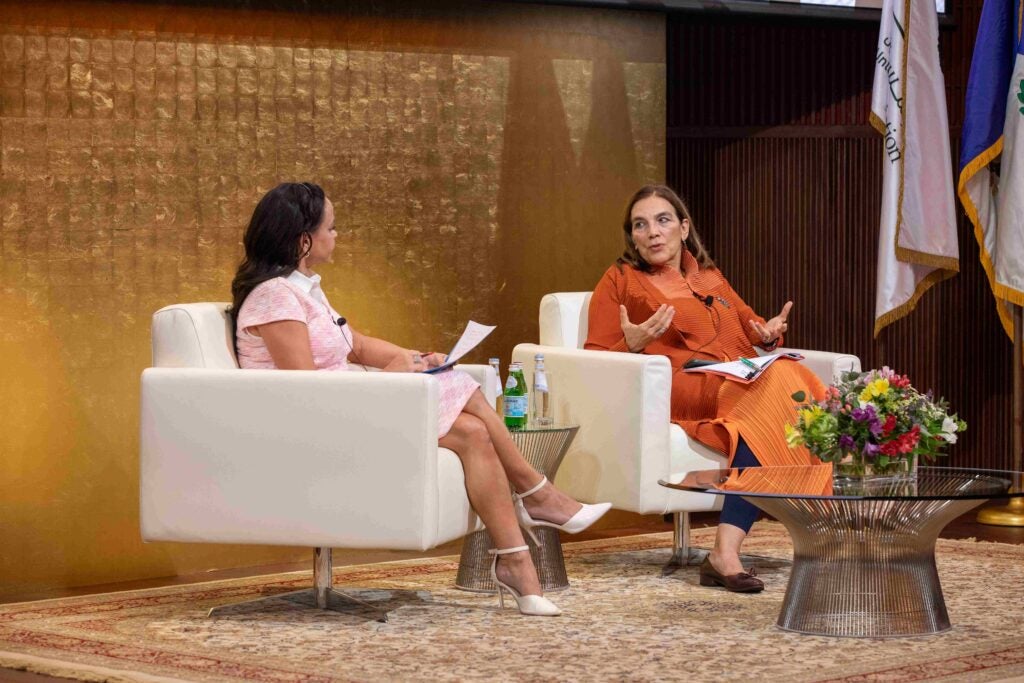 According to event moderator Dr. Christine Schiwietz, Assistant Dean for Curricular and Academic Advising, "Ambassador Kaminara's rich background as the former EU Ambassador to Pakistan, and her diverse experiences in service to humanity offer our students and community the chance to gain deeper insights into modern global diplomacy, and what it takes to accurately represent a diversity of voices."
Ambassador Kaminara opened the event by explaining that October 7, 2023 changed diplomacy, and the world, for generations to come. "We have clearly failed and it is important to look back and see what we did wrong…If diplomacy is about avoiding conflict, obviously we have done something wrong."
Drawing from her extensive experience, Ambassador Kaminara highlighted critical areas of improvement. "My key messages in a nutshell are: beware of biases, consider the gender aspects, invest in understanding the cultural aspects, engage with all opinion leaders, and get out of your comfort zone…generally where we fail, and where we can do much much better is in exactly these areas."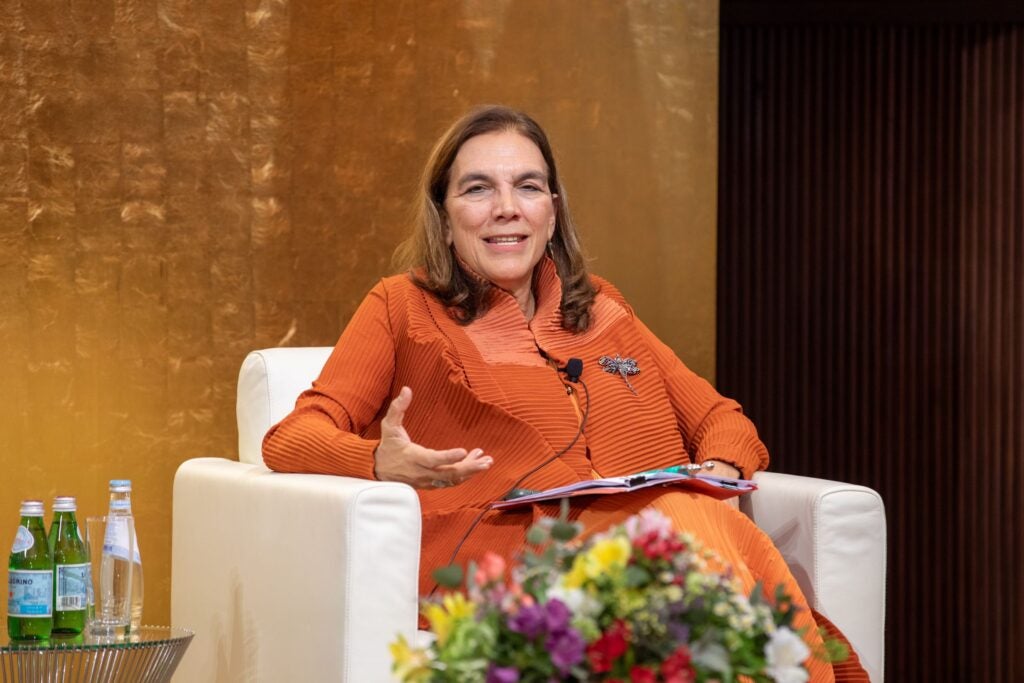 Using specific examples from her tenure as an ambassador, and case studies from conflict-affected regions like Afghanistan and Nigeria, she shed light on the pivotal role these aspects play in crafting effective international strategies. Her examples offered insight into how confronting biases, questioning and understanding given narratives, enabling women to partake in diplomatic negotiations, and investing in learning cultural nuances, can have substantive impact on avoiding conflict and creating policies and programs that positively impact people's lives.
About the Distinguished Diplomat-in-Residence Program
The Distinguished Diplomat-in-Residence program at GU-Q was launched in the fall of 2023 to bring experienced practitioners from the field of diplomacy to engage with students and the academic community. Through this program, Ambassador Kaminara is delivering public lectures andcontributing to the university's intellectual life by mentoring students, providing career counseling, and facilitating connections across governmental, business, and diplomatic spheres. The Ambassador is also an associate-editor of the The Institute of Electrical and Electronics Engineers' (IEEE) Transactions on Technology and Society Journal. She holds a BSc (Hons.) in Geology and Physics, King's College, University of London; a MSc in Management Science from Imperial College, University of London; and a Maîtrise in International Politics from Université Libre de Bruxelles.
Watch the Lecture