Discussion
After the Arab Spring: US Policy and the Challenge of Democracy in the Middle East
A talk by John L. Esposito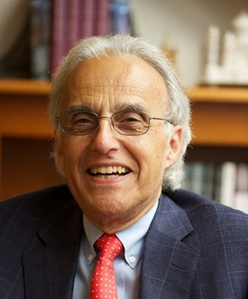 Join us for a discussion with John L. Esposito.
Date: Wednesday, October 4
Time: 1:00pm - 2:00pm
Location: Faculty Conference Room, 1st Floor Georgetown University - Qatar
John L. Esposito is the Professor of Religion and International Affairs and Professor of Islamic Studies at Georgetown University. He is the founding Director of the Alwaleed Center for Muslim-Christian Understanding and the Bridge Initiative: Protecting Pluralism – Ending Islamophobia in the Walsh School of Foreign Service. Esposito is also S. Rajaratnam Professor of Strategic Studies for 2019, Rajaratnam School of International Studies, Singapore.