Center for International and Regional Studies
Cinematic Afterlives: Outdoor Film Screening and Discussion
Harriet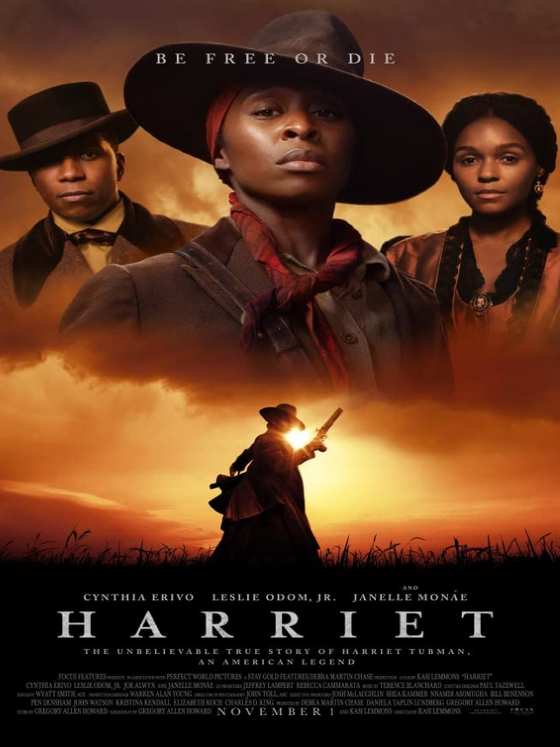 LOCATION: GU-Q OXYGEN PARK
Film Synopsis
The extraordinary tale of Harriet Tubman's escape from slavery and transformation into one of America's greatest heroes, whose courage, ingenuity, and tenacity freed hundreds of slaves and changed the course of history.
Content Warning: violence & gore, cruelty, torture, profanity, alcohol consumption, frightening. Rated R, PG 18+
Cinematic Afterlives is a new research project and part of the Race and Society research cluster at the Center for International and Regional Studies at Georgetown University in Qatar. Organized by Professor Trish Kahle, this initiative is more than a film series and aims to create a space for social engagement with cinema and the history of slavery in the Black Atlantic, using a variety of lectures and panels, film screenings, and audience discussions. The project will also encourage greater public attention to the connections between histories and afterlives of slavery in the Atlantic and Indian Ocean worlds.
About the speaker
Brittany Bounds teaches critical thinking and social skills through U.S. History and American Military History to undergrads at TAMU-Q. She is also the co-chair of the Women's Faculty Forum, which supports female faculty, academic staff, and students at the university. She also advises the Engineering Entrepreneurship Society who encourage students to combine their engineering and business skills. Dr. Bounds further engages students through STEAM by putting the A into STEM through the annual Showcase of student projects that display creativity through video and poster. Dr. Bounds obtained her Ph.D. in U.S. History with an emphasis in social/cultural and military/diplomatic history at Texas A&M University in College Station. Her research centers on U.S. history and how its roots explain current debates in American society. Her dissertation explored the Silent Majority's reaction to the social movements of the 60s: the response to civil rights, campus liberals, antiwar protesters, racial riots, and women's liberation by examining written modes of communication from a media-silenced American majority. Her publications include topics on the Civil War, 1960s culture, and counterterrorism.