Abdullah Al-Arian
Associate Professor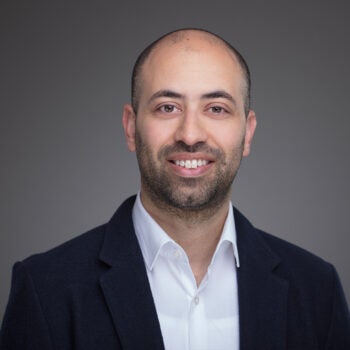 International History
Room Number
0D30
Contact
Abdullah Al-Arian is Associate Professor of History and Chair of International History at Georgetown University in Qatar, where he specializes in the modern Middle East and the study of Islamic social movements. He teaches introductory courses on the history of the Middle East, as well as advanced courses covering the history of modern Egypt, Islamic social movements, the Arab uprisings, and the history of US policy towards the Middle East.
Professor Al-Arian is the author of Answering the Call: Popular Islamic Activism in Sadat's Egypt (Oxford University Press, 2014), and the editor of Football in the Middle East: State, Society, and the Beautiful Game (Oxford University Press, 2022). He is the editor of the Critical Currents in Islam page on the Jadaliyya e-zine, where he is also a regular contributor. His writings have appeared in the New York Times, Foreign Policy magazine, Middle East Eye, Middle East Research and Information Project, Muftah, and Al Jazeera. He has also been featured in media interviews by Al-Shabaka: The Palestinian Policy Network and Democracy Now!
Previously, Professor Al-Arian was the Carnegie Centennial Visiting Fellow at the Josef Korbel School of International Studies at the University of Denver. He received his Ph.D. in history from Georgetown University.