Akintunde Akinade
Professor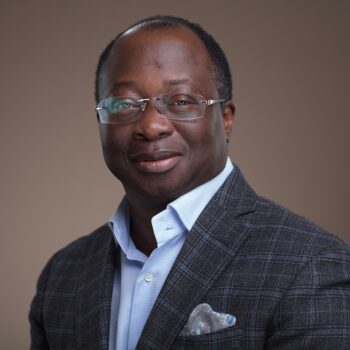 Culture and Politics (Theology)
Room Number
1D19
Contact
Akintunde E. Akinade is Professor of Theology and Director of the Certificate in Africana Studies program at Georgetown University in Qatar. His research focuses on religion and migration, African Christianity, Christin-Muslim relations, post-colonial theological narratives, and inter-cultural studies. His courses include Religion and Violence, Liberation Theologies in the US, Human Images in World Religions, The Problem of God, World Religions Today, and Christian Responses to Islam.
Professor Akinade is the author of Christian Responses to Islam in Nigeria: A Contextual Study of Ambivalent Encounters (Palgrave Macmillan, 2014) and is currently writing two books entitled West African Religious History: An Introduction (New York University Press, 2025) and Encountering God's Grace: Exploring the Contributions of Iya Adura Esther Ajayi to African Christianity (Malthouse Press Limited, 2025). He is the editor of A New Day: Essays on World Christianity in Honor of Lamin Sanneh (Peter Lang Inc., 2010), and co-editor of Creativity and Change in Nigerian Christianity (Malthouse Press Limited, 2010) and The Agitated Mind of God: The Theology of Kosuke Koyama (Orbis Books, 1996). He has also edited special volumes for the Muslim World and Journal of World Christianity, where he also serves on their editorial boards; he serves in the same capacity for the Journal of Religion in Africa, Studia Historiae Ecclesiasticae, Religions, Trinity Journal, Journal of Interreligious Studies, Orita: Ibadan Journal of Religious Studies, and Odu: A Journal of West African Studies.
In recognition of his commitment to interreligious engagement, Professor Akinade was invited by the Obama White House to participate in the President's Interfaith and Community Service Campus Challenge in 2015.
Professor Akinade received his Ph.D. in theology from Union Theological Seminary.