Anjana Jacob
Assistant Teaching Professor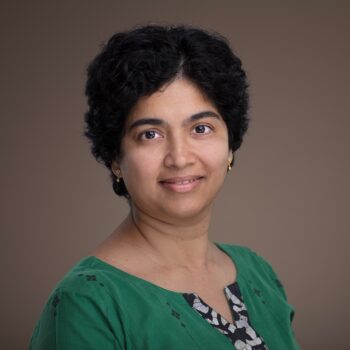 Culture and Politics (Philosophy)
Room Number
1D53
Contact
Anjana Jacob is Assistant Professor of Philosophy at Georgetown University in Qatar. Her research interests lie chiefly in the philosophy of mind, and span areas in philosophical logic and Kantian ethics. She is particularly focused on understanding how the historical role of propositions in analytic philosophy interferes with contemporary attempts to understand perception and action. In the area of Kantian ethics, she works on showing how maxims are implicitly read as propositions and so how the adoption of maxims is incorrectly read as a propositional attitude.
At GU-Q, Professor Jacob teaches the core course on Political and Social Thought, as well as courses that range from Introduction to Logic to Philosophy of Gender. She designed and has taught the course Truth and its Limits, in which students have an opportunity to address underlying questions about truth and its relation to reason and action. Professor Jacob takes an interest in using a range of material in her courses, both from different areas of philosophy as well as from different philosophical traditions.
Professor Jacob received her Ph.D. in philosophy from the University of Pittsburgh. Prior to that, she studied at the University of Cambridge and the University of Delhi.