Hana Zabarah
Associate Teaching Professor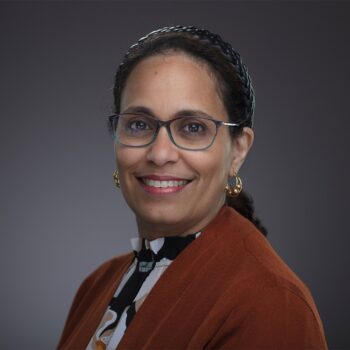 Culture and Politics (Arabic)
Room Number
1D41
Contact
Hana Zabarah is Associate Teaching Professor of Arabic at Georgetown University in Qatar. Her research focuses on the history of Arabic linguistics as well as Arabic as a heritage language.
Professor Zabarah is currently researching and writing a book entitled Arabic Grammatical Textbooks from the Islamic Middle Ages: A Comparative Linguistic Analysis (forthcoming). She is also working on a project that explores Arabic as a heritage language in the US, with a focus on Arabic output by three groups of Arab-Americans living in Dearborn, Michigan: Iraqi, Lebanese, and Yemeni youth between the ages of 12 and 17. She has published articles in peer-reviewed journals on both the history of Arabic linguistics and Arabic as a heritage language.
Professor Zabarah has worked at both the Doha and Washington, DC, campuses, teaching non-native and heritage students from elementary to post-advanced courses in the Arabic language, as well as linguistic and cultural courses, in both Arabic and English. Before moving to Doha, she served as Director of Undergraduate Studies in the Department of Arabic and Islamic Studies at the Washington, DC, campus.
Prior to joining Georgetown University, she worked at a Washington, DC, testing company developing listening comprehension exams for several Arabic dialects.
Professor Zabarah received her Ph.D. in Arabic language literature and linguistics from Georgetown University.