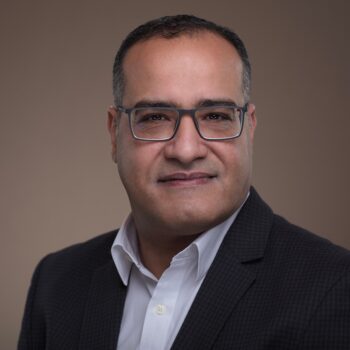 Culture and Politics (Arabic)
Room Number
2D32
Contact
Hany Fazza is Arabic Language Instructor at Georgetown University in Qatar. His research has focused on the teaching of Arabic to native students, computer language-assisted learning (CALL), and mobile language-assisted learning (MALL).
Fazza is a chapter contributor to Teaching in the Post COVD-19 Era (Springer, 2022) and co-author of Student Engagement in Online and Blended Learning in a Higher Education Institution in the Middle East: Challenges and Solutions (Studies in Technology Enhanced Learning, 2021).
With funding from GU-Q, Fazza created a mobile application called The Qatari Phrasebook, which was used by FIFA World Cup 2022 fans, a draft interactive mobile application for teaching advanced Arabic learners the prepositions and postpositions of Arabic, and an interactive e-book for teaching the Arabic alphabet to novice Arabic learners. He is also a principal investigator for the Qatar Linguistic Digital Map Project, funded by a Qatar National Research Fund grant.Mr. Fazza received his M.A in teaching Arabic as a foreign language from the American University in Cairo and his M.S. in multidisciplinary studies from the State University of New York. He is currently a Ph.D. candidate in e-research and technology-enhanced learning at Lancaster University.