Lamis Kattan
Assistant Professor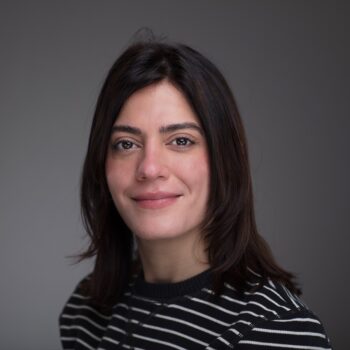 International Economics
Room Number
0D55
Contact
Lamis Kattan is Assistant Professor of Economics at Georgetown University in Qatar. She is an applied microeconomist, and her research broadly covers the fields of labor economics, political economy, public economics, and population economics.
Professor Kattan has published a co-authored article in the Journal of Labor Economics (2022) and another in the Journal of Population Economics (2021). She has been an affiliate member of the Global Labor Organization (GLO) since March 2020, and a member of the Applied Microeconomics Reading Group at the University of Ottawa since 2017.
She received the Ontario Graduate Scholarship from the Government of Ontario, the Excellence Scholarship from the University of Ottawa, and the Emerging Scholars Grant from the Canadian Research Data Center Network (CRDCN).
Professor Kattan received her Ph.D. in economics from the University of Ottawa.