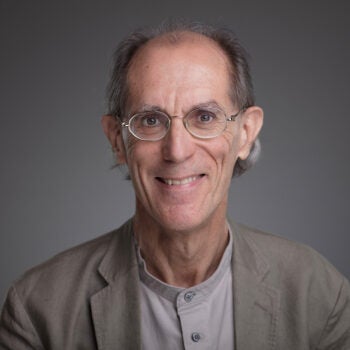 Culture and Politics (Theology)
Room Number
1D58
Contact
Patrick Laude is Professor of Theology at Georgetown University in Qatar. His scholarly work is in comparative religion with a focus on contemplative and metaphysical traditions.
Professor Laude has authored a dozen books, including Surrendering to the Self: Ramana Maharshi's Message for the Present (Hurst Publishers, 2021), Keys to the Beyond: Frithjof Schuon's Cross-traditional Language of Transcendence (State University of New York Press, 2020), and Shimmering Mirrors: Reality and Appearance in Contemplative Metaphysics East and West (State University of New York Press, 2017). He has contributed numerous chapters to books, including, most recently, to Knowledge, Tradition, and Civilization: Essays in Honour of Professor Osman Bakar (Beacon Books, 2022), Coming to Terms with Timelessness: Daoist Time in Comparative Perspective (Three Pines Press, 2021), and The Problem of Religious Experience (Springer Nature, 2019). He has published over a hundred articles in journals, including Studies in Spirituality, Philosophy East and West, Revue des Sciences Philosophiques et Théologiques, Dix-septième siècle, Gandhi Marg, and Sophia: International Journal of Philosophy and Tradition. In March 2023, he organized the Theology Colloquium "The Spirit and the Law" at GU-Q.
Professor Laude was the recipient of two grants from the Qatar National Research Fund on interfaith initiatives and interconfessional relationships. He has been a member of the Georgetown faculty since 1991—first in Washington, DC, and then in Doha since 2006. Professor Laude was the 2021-2022 recipient of the GU-Q Teacher of the Year Award.
Professor Laude is a former student in philosophy at the École Normale Supérieure in Paris. He received his M.A. in philosophy at Paris IV-Sorbonne and his Ph.D. from Indiana University Bloomington, with a dissertation devoted to poetic representations of Southeast Asian religions.