Ramon Cobo-Reyes Cano
Associate Professor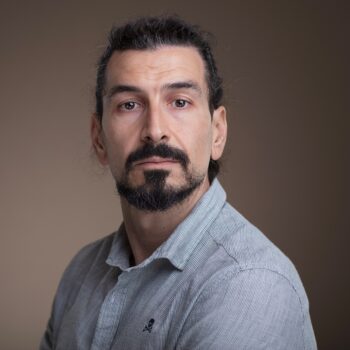 International Economics
Room Number
0D51
Contact
Ramon Cobo-Reyes Cano is Associate Professor of Economics and Chair of International Economics at Georgetown University in Qatar. He specializes in behavioral economics, with a focus on labor markets, institutions, and health.
Professor Cobo-Reyes peer-reviewed journal articles have been published in American Economic Review, Games and Economic Behavior, Experimental Economics, European Economic Review, and Journal of Economic Behavior and Organization.
Professor Cobo-Reyes has been awarded research grants from the governments of Spain and the UAE and the British Academy for the Promotion of Historical, Philosophical and Philological Studies. Prior to joining GU-Q in June 2022, Professor Cobo-Reyes was an assistant professor at the University of Granada, associate professor and co-director of the Finance and Economics Experimental Laboratory at the University of Exeter Business School, and professor of economics at the American University of Sharjah.
Professor Cobo-Reyes received his Ph.D. in economics from the University of Granada.