Uday Chandra
Assistant Professor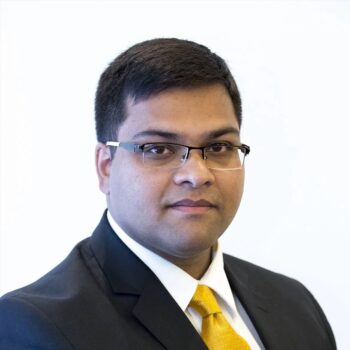 International Politics
Room Number
0D47
Contact
Uday Chandra is Assistant Professor of Government at Georgetown University in Qatar. His research lies at the intersection between critical agrarian studies, political anthropology, postcolonial theory, and South Asian Studies. His research has focused on caste, tribe, and the state in modern India, as well as indigeneity and mobility in a broader comparative postcolonial canvas.
Professor Chandra is the author of Negotiating Leviathan: Making Tribes and States in Modern India (Stanford University Press, 2023) and is working on a second book project on nationalism and democracy in postcolonial India. His work has been published in Law & Society Review, Social Movement Studies, New Political Science, Critical Sociology, Journal of Contemporary Asia, Contemporary South Asia, the Indian Economic and Social History Review, and Modern Asian Studies. He has co-edited volumes and journal issues on self-making in modern South Asia, subaltern politics and the state in modern India, caste relations in Eastern India, social movements across rural India today, and transnational circularities across the Indian Ocean.
Before coming to Doha, he held a prestigious research fellowship at the Max Planck Institute for the Study of Religious and Ethnic Diversity in Goettingen, Germany. Professor Chandra has received grants from the American Institute of Indian Studies, the European Research Council, and the Qatar National Research Fund.
Professor Chandra's Ph.D. dissertation, completed in political science at Yale University, was awarded the 2013 Sardar Patel Award for writing the best dissertation in a US university on any aspect of modern South Asia.