Yehia Mohamed
Associate Teaching Professor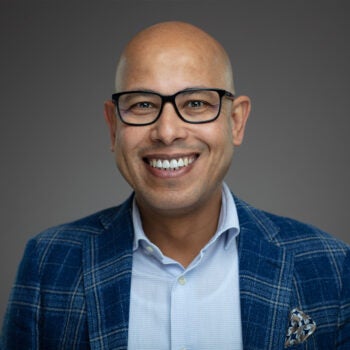 Culture and Politics (Arabic)
Room Number
0D59
Contact
Yehia Mohamed is Associate Teaching Professor of Arabic and Coordinator of the Arabic Language Program at Georgetown University in Qatar. His research interests are in applied linguistics, phonology, language change, and sociolinguistics.
Professor Mohamed is the author of Reading the Arab World: A Content-Based Textbook for Intermediate to Advanced Learners of Arabic (Routledge, 2021) and co-author of Diplomacy Arabic: An Essential Vocabulary (Georgetown University Press, 2020). He has developed and taught numerous skills-based and content-based classes in Arabic, and has designed and conducted proficiency and assessment exams for non-native and heritage learning tracks. He has also trained Arabic teachers in Qatar, Egypt, the United Arab Emirates, Turkey, and the United Kingdom.
Professor Mohamed has served as a lecturer in Arabic at George Washington University, the Middle East Institute, Johns Hopkins University, and the University of Maryland. His research has been supported with grants from the Qatar National Research Fund, and he has served as primary faculty mentor for Qatar Foundation's Undergraduate Research Experience Program. He is certified by the American Council on the Teaching of Foreign Languages (ACTFL) as a rater and tester.
Professor Mohamed received his Ph.D. in Arabic and Semitic Studies from Cairo University.