Global Scholars Convene for an Exploration of Law and Religion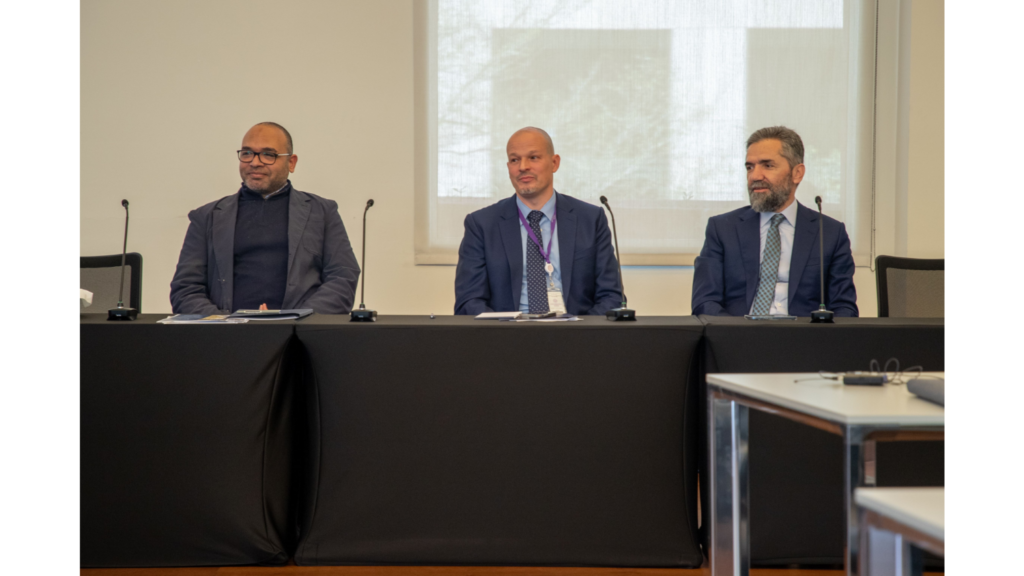 For dedicated scholars and researchers, Spirit and Law are often considered separate fields of study. But at an academic seminar recently hosted by Georgetown University in Qatar (GU-Q), multidisciplinary scholars from Qatar and around the world spent two days exploring the complex connections between these two fundamental aspects of human society.
The Colloquium on the "Spirit and the Law" explored the ways in which legal frameworks can shape religious practices, and how religious practices become institutionalized through law. The event offered a platform for the rich exchange of ideas and perspectives across disciplines and religious traditions by scholars from GU-Q, the Theology Department at Georgetown University in Washington, DC, QF partner universities, including HBKU, Northwestern Qatar, VCUarts Qatar, and institutions in Europe and South Asia.
GU-Q's dean, Dr. Safwan Masri, welcomed the participants, highlighting the vibrant synergy between Georgetown's two campuses and across Education City. "Georgetown has a long history of engagement in both legal and religious scholarship. By bringing together scholars from across disciplines and traditions, we hope to foster a deeper understanding of these complex issues, and to find new avenues for collaboration and engagement."
Co-organizer and professor of theology Dr. Patrick Laude noted that "the presence in Doha of a critical number of scholars engaged in research and reflection on law and spirituality enriched our exploration of the various ways in which the 'Law' and the 'Spirit' meet, intersect, and present us with areas of uncertainty and tensions that require thoughtful attention and dialogue." He added that the event offered many fruitful opportunities for interreligious dialogue on two domains that are often
disconnected from each other.
In addition, co-organizer and professor of theology, Dr. Akintunde Akinade said that "Theology and Religious Studies is crucial to understanding the past, but also the world as it is today, and is a central feature of our international affairs curriculum," adding: "We have a number of theology courses that offer students an opportunity to delve deeply into these important issues." Drawing on his ongoing research, Dr. Akinade shed light on the ways in which religious beliefs and practices intersect with social and political life in Africa.
Topics covered in the colloquium included spirit and law in Abrahamic traditions, the dynamic and complex nature of Islamic thought and practice, mysticism and the law, and issues that cut across religious boundaries. The organizers have plans to publish the presented research in an edited volume.