Other, Research
Georgetown Offers Diplomatic Workshop at QF on Africa's Place on the World Stage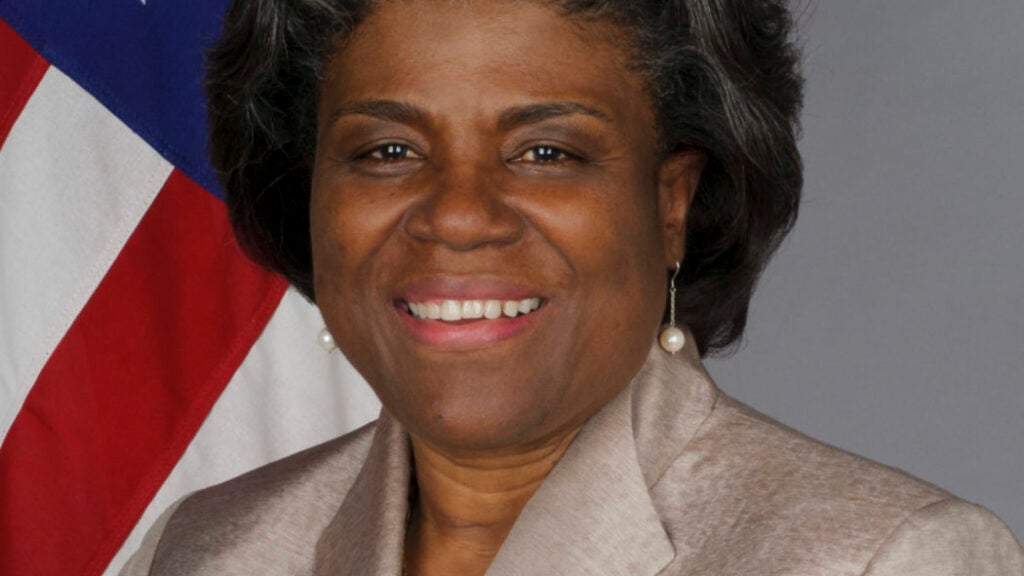 Rapid urbanization and economic development are reshaping the future of Africa. To discuss these changes and their impact on everything from emerging markets to international diplomacy, QF-partner Georgetown University in Qatar is offering enrollment in an online Diplomatic Education Workshop titled "Africa's Place on the World Stage," featuring Ambassador Linda Thomas-Greenfield, the former U.S. Assistant Secretary of State for African Affairs, on Tuesday, November 10, 2020, at 5:00 PM Qatar time.
Rodolph Boughaba, the Associate Dean for Executive Education at GU-Q, said: "Diplomats play a crucial role in managing bilateral relationships with their counterparts in other nations. Through this workshop, we hope participants who have working relationships in and across Africa gain a deeper understanding of the nature and direction of Africa's development, and the key issues at stake."
The workshop is offered in collaboration with Georgetown's Institute for the Study of Diplomacy (ISD) in Washington, DC, where Ambassador Thomas-Greenfield is a Non-resident Diplomatic Fellow. She is also Senior Vice President at Albright Stonebridge Group where she leads the firm's Africa practice. Most recently, Ambassador Thomas-Greenfield co-authored an article on "The Transformation of Diplomacy: How to Save the State Department" for the November/December 2020 issue of Foreign Affairs magazine with former U.S. Deputy Secretary of State Bill Burns.
Each workshop in the Diplomatic Training Series is conducted in English as an online class and will run for 75 minutes. A presentation will be followed by engaging discussions for in-depth exploration of the issues. A limited number of participants per session, which operate under Chatham House rules, will ensure each session is informative and interactive. Information about registration and topics of upcoming workshops can be found at http://qatar.georgetown.edu/diplomacy. The Diplomatic Education Workshop Series is part of the GU-Q Virtual Hub for Global Dialogue: Engaging Communities, Finding Solutions initiative, an online platform that comprises the university's broad efforts to bring the community together for engaging discussions on a wide variety of issues.