Students
Georgetown Students Study Legacy of Education in Cambodia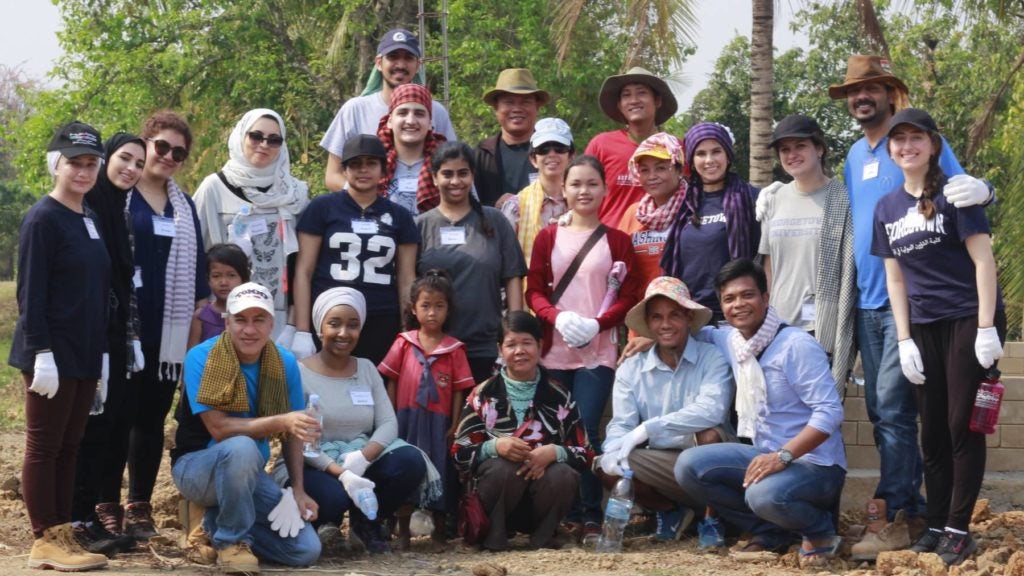 Twelve Georgetown University in Qatar students recently returned from an intensive nine-day trip to Cambodia to learn about the role of education in the development of the Southeast Asian nation. The students were in the country as part of the University's community education program, which aims to provide them with real-world experience of theoretical concepts discussed in class.
Through workshops both before and during the trip, students were briefed on the state of education in Cambodia and the impact of the genocide orchestrated by the Khmer Rouge regime, where vast numbers of intellectuals and academics were killed. They were then able to meet with local community members to gather their own understanding of how the country is dealing with the effects of this tragedy, more than three decades later.  
"Every year we look at different case studies that are interesting to our students and tie in to what they study in the classroom," explained Uday Rosario, assistant director for student programs at GU-Q. "We decided on Cambodia because of the role education played in the genocide, and the role that education has played in the growth of the state."
This year, the program included input from student leaders, who worked with GU-Q staff to select the destination and focus of the trip. Students spent 10-12 hours in the classroom before departing to Cambodia, and spent three days meeting with development actors, academics, students, and government officials on the ground to learn about their experiences.
"A lot of the things we were exposed to came back to the Khmer Rouge and their history," said GU-Q student Farah Mazen Mahfouz (SFS '18). "Even though it was a really long time ago that it happened, you can see the changes are still there. All the intellectuals in the past were killed, so that made a huge difference in why their education is so lacking right now." 
At the end of the trip, the students worked with Habitat for Humanity to build homes for Battambang residents who were evacuated from illegal settlements. This allowed them to immerse themselves further into civic life and witness the resilience of the community firsthand.
The award-winning program, which is unique to Georgetown University in Qatar, has previously focused on issues such as disaster management, migration, and economic development. Countries visited in the past include India, Jordan, Sri Lanka, Tanzania, China, the Philippines, South Africa, Ethiopia, Bangladesh, and the U.S.