Admissions, Students
Georgetown Welcomes Incoming Class of New Students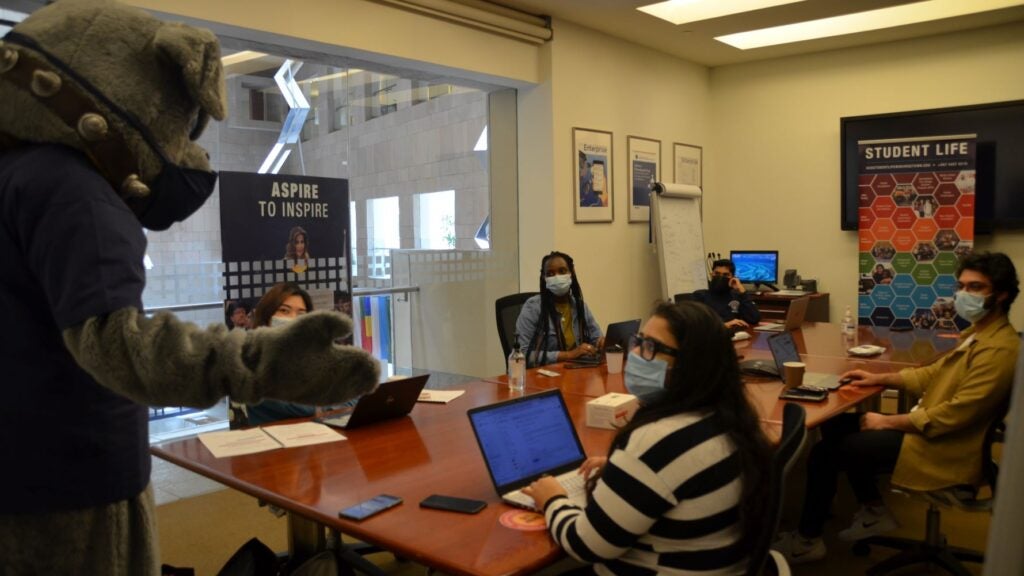 New Student Orientation at QF partner Georgetown University in Qatar (GU-Q) kicked off, this week, welcoming the newest cohort of first year students and ensuring a successful start to their higher education journey. The virtual program, held over three days, connected more than 110 new students from Qatar and around the world with the resources, guidance, and strategies needed to thrive at GU-Q.
"We are so excited to welcome the Class of 2025 to our campus community," said program organizer Assistant Director for Student Programs Uday Rosario. "This is their chance to bond with the classmates they will be spending the next four years with, and to learn how they can enrich their undergraduate experience beyond the classroom through cocurricular activities, student clubs, and research."
This year's NSO program included a special orientation program called Hoyas 101. Held virtually during the summer, the program's modules invited students to learn how to register for classes, join student clubs, and gain access to Georgetown's dedicated student support services, such as GU-Q's peer tutor program which earned College Reading & Learning Association's (CRLA) International Tutor Training Program Certification (ITTPC), setting a new standard of academic support at the university.
Current students are also contributing to that warm welcome, including NSO Student Advisor Sooin Jessica Choi, a senior majoring in Culture and Politics, who recalls how important the program was for her own start at GU-Q. "NSO gave me my first impression of Georgetown. The people I met at NSO later helped me figure out how to register for classes, tutored me for Economics problem sets, and connected me to internship opportunities. Having never lived in the Middle East before coming to GU-Q, I did not know what to expect about the next four years. But through the people I met, all my anxieties went away."
While this year's program is virtual, students were also offered an introduction to the GU-Q campus with a personalized tour. For participating first year student Hamad Althani, enrolling in Georgetown continued an academic tradition. "Applying to GU-Q was a given for me. Two of my siblings are alumni and I've always felt inspired by their experiences. I'm really looking forward to writing my own story here." The Class of 2025 will be joining a diverse student body at GU-Q of more than 40 different nationalities. The NSO program will culminate in the annual New Student Convocation ceremony, a formal initiation into Georgetown's academic community.