Georgetown's Pre-College Summer Gives High Schoolers a Competitive Edge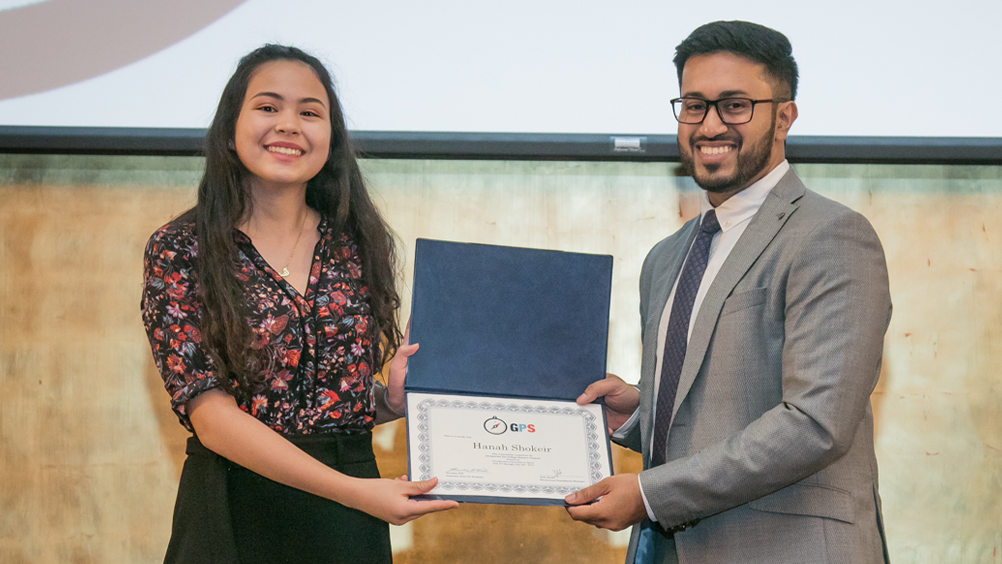 With the increasing importance of earning a college degree, high school students are taking advantage of opportunities that helps them get into the right college for their career goals. Participants in Georgetown University in Qatar's Georgetown Pre-College Summer (GPS) program just spent three weeks of their summer holidays to get a sample of university life, and gain a competitive edge in the university application process.
The 47 students, half of whom were Qatari, and the rest representing 9 different nationalities, took part in the annual program, attending full time classes, and a number of fun activities on and off campus to help in their overall development. "GPS has polished me into a better individual, academically, socially, and mentally" reflected participant Trisha Ambrale from DPS Modern Indian School.
The program was led by Jibin Koshy, Educational Enrichment Manager at GU-Q who notes that GPS is one of the best platforms for high school students intending to join prestigious universities. "The program's rigorous curriculum and skill-building activities, pushes students out of their comfort zone, and prepares them to take on the challenges of university academics."
In addition to helping students prepare for the standardized tests required for university admission, the program's busy schedule included classes in English, Math, International Affairs, and for the first time this year, Economics.
"The class offerings are really diverse" said GPS participant Hanah Shokeir, a year 12 student at Doha College, explaining why she wanted to take part in the program. "The subjects are applied to the real world, so we study game theory in math for example, and economics, which is not offered in many High Schools here. Also, I really learned to research here from writing a thesis to finding information, we've gotten a lot of personal attention and care."
Through discussion-based seminar sessions, the GPS program also introduces students to the degrees offered at GU-Q, which include International Politics, International History, International Economics, and Culture and Politics, as well as a minor in Arabic, and several concentrations of study in various topics within the field of International Affairs.
For Al Bayan Secondary School for Girls student Kaltham Alsubaey, engaging in dialogue made the experience special. "They cared about opening up students' horizons through intellectual discussions. I have recommended GPS to my friends, family, and to our school debate team as a good way to learn about Georgetown's courses, community and values."
GU-Q's academic enrichment offerings also include the workshop series Planet Georgetown, A Day in the Life of a Georgetown Student, and workshops and skill building courses offered through the Admissions Department and open to all high school students in Qatar. According to Koshy, these programs "demonstrate our firm commitment to ensuring that youth in the community have the chance to prosper academically and become successful lifelong learners."