Georgetown's Virtual Hub for Global Dialogue Creates Constructive Connections in a Time of Disruption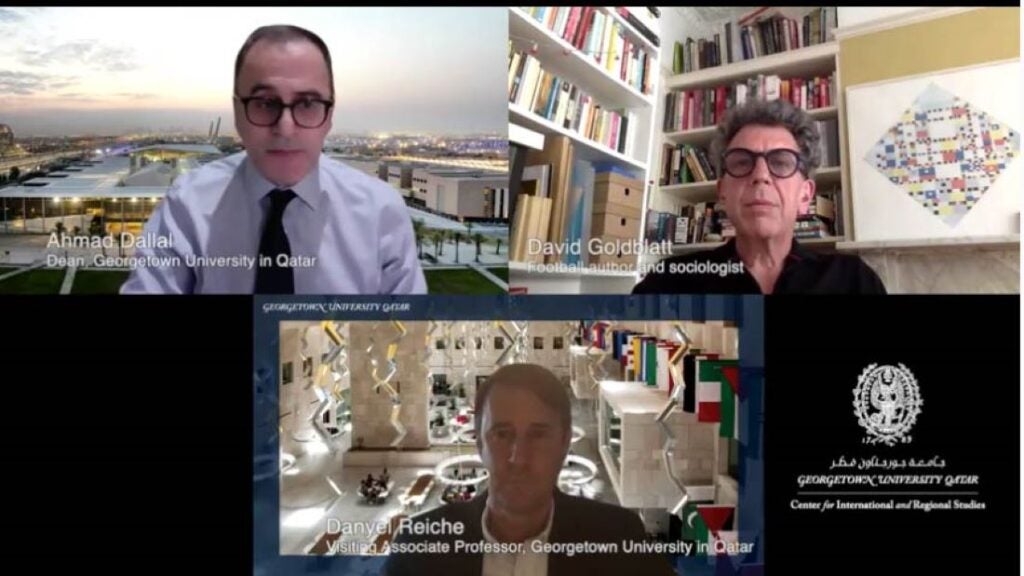 Continuing a commitment to public engagement despite the pandemic, QF partner Georgetown University in Qatar (GU-Q) announces the launch of The Virtual Hub for Global Dialogue: Engaging Communities, Finding Solutions. The initiative includes a multitude of online events, lectures, and training opportunities that bring together experts, scholars, government leaders, and industry professionals, to stimulate thinking and discussion around key issues defining our world today.
The Virtual Hub comprises five separate programs, organized in partnership with GU-Q scholars, and through collaborations with Qatar-based and international organizations, including the Education Above All Foundation (EAA), the Institute for the Study of Diplomacy (ISD) in Washington, DC, GU-Q Executive and Professional Education, the GU-Q Center for International and Regional Studies (CIRS), and the GU-Q Indian Ocean Working Group.
The dean of GU-Q, Dr. Ahmad Dallal, said: "In an era of uncertainty, it is more important than ever that we come together to find innovative solutions to the challenges we are collectively facing. This year we are drawing together our knowledge networks digitally to continue the GU-Q tradition of providing a platform for critical engagement, and helping the community stay connected to expert analysis on global affairs."
The Virtual Hub for Global Dialogue will include the FIFA World Cup 2022 Lecture Series, discussing the implications of staging one of the world's largest sporting events on the social, political, and economic development of Qatar and on regional and global affairs.
A lecture series launched in partnership with EAA, will explore the importance of development cooperation as a tool for peace and sustainable development to address the challenges facing the achievement of the SDGs. The high-level lecture series will serve as a leading platform in the Gulf region for a high-quality debate and discussion on the current pressing issues in international development assistance and cooperation, with a special emphasis on education.
Upcoming public events at CIRS will foster thoughtful dialogue among students, scholars, and practitioners of international affairs on a range of issues. The Center will also continue to offer expert insights through the CIRS COVID-19 Project, a data portal to support research into the societal, economic, cultural, religious, and political consequences of the pandemic in Qatar and the region.
Also included in the Virtual Hub is engagement with ongoing academic research offered by GU-Q's Indian Ocean Working Group, which brings together scholars for fruitful discussions and exchange of knowledge through a series of public events and webinars.
To learn more please visit qatar.georgetown.edu/VirtualHub