GU-Q Student Club hosts the Ambassador of Mexico to Qatar for Cultural Exchange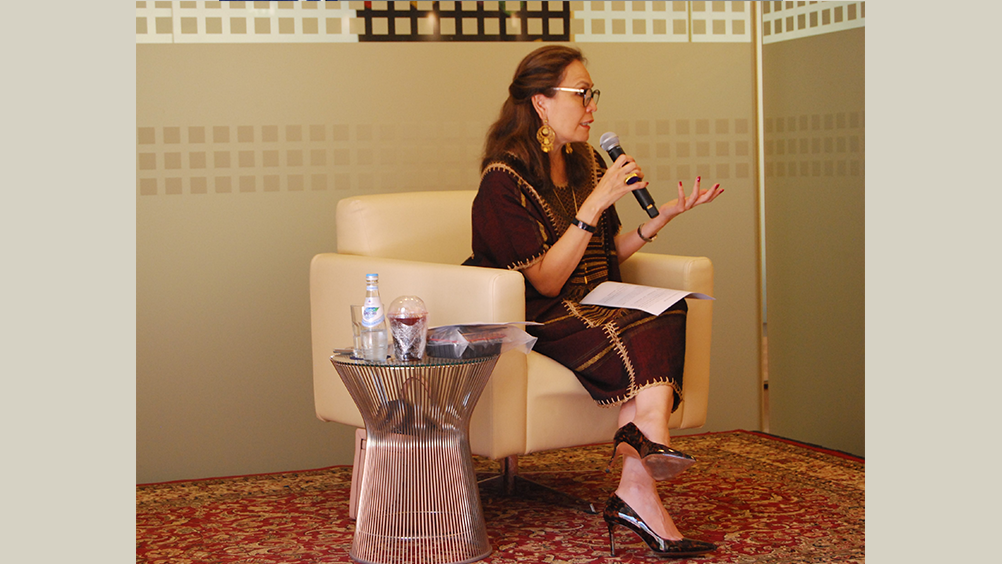 The Latin American and Caribbean Society at GU-Q organized an event titled "In Conversation with H.E. Graciela Gomez Garcia, Ambassador of Mexico to Qatar."
The gathering offered students an opportunity to engage with a member of the diplomatic community in Doha and to learn about Mexican culture, literature, and the significance of cultural diplomacy as part of the work of a diplomat.
Ambassador Garcia was welcomed by Dean Wilcox and introduced by the president of the Latin American and Caribbean Society, Rodolfo Muñoz Cardenas. In her presentation, the ambassador applauded the initiative of the Latin American student club for organizing the event, and thanked the GU-Q community for their interest in learning about Mexican culture.
The ambassador also discussed the historical and cultural connections between Latin America and the Arabic speaking world, the cultural promotion work done through Mexico's embassy in Qatar, and the significance of Día de los Muertos, a festivity of the indigenous communities of Mexico celebrated across the country, which was recognized by UNESCO in 2008 as an Intangible Cultural Heritage of Humanity. The event concluded with a question and answer session, and a traditional Mexican meal of sweet bread and corn tamales, long associated with celebration of the holiday.
The Latin American and Caribbean Society aims to expand the GU-Q community's political, social, and cultural understanding of Latin America and the Caribbean. Bringing diplomats, scholars, journalists, and students together, the society seeks to discuss current regional issues focused on Latin America and the Caribbean, allowing students to apply what they learn in the classroom to social, political, and cultural contexts beyond South Asia and the Middle East.