High School Students Sample University Life at Georgetown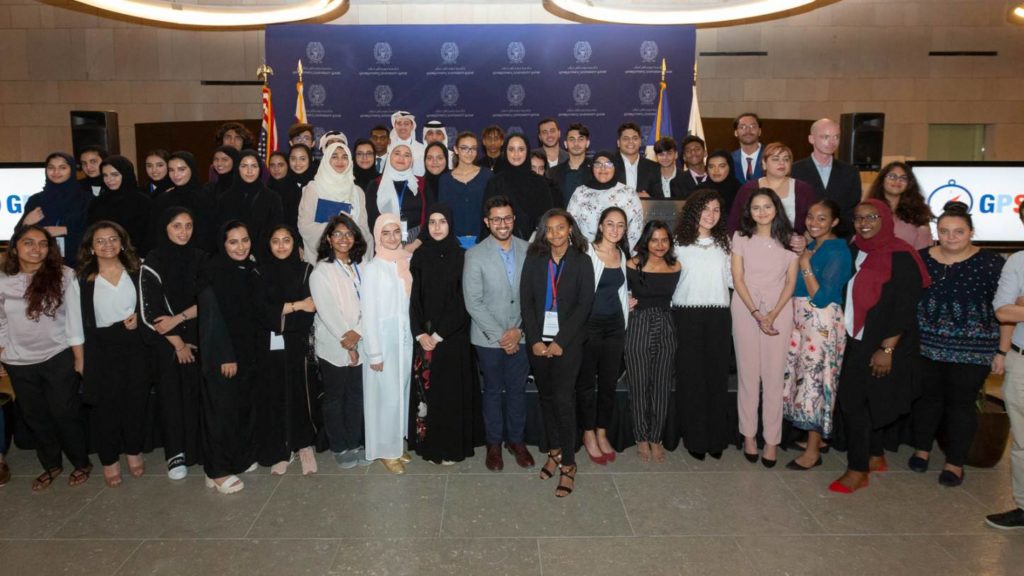 A number of high school students recently received a taste of life at university as part of the annual Georgetown Pre-College Summer (GPS) program. For three weeks during their school holidays, the students attended full time academic classes at Georgetown University in Qatar (GU-Q) and took part in a number of fun and educational activities on and off campus.
The program, which is run by current GU-Q students and staff, attracts students who seek a competitive edge in the university application process during their final years of high school. In addition to helping students prepare for the standardized tests required for university admission, the program's busy schedule included classes in English, Math, and International Affairs, alongside fun activities.
"I wanted to know what university feels like, I wanted to know what the environment is like so that when I do get into university, I won't struggle," said GPS participant Abubakr Mohamed, explaining why he wanted to take part in the program. "I didn't expect to gain as much knowledge or experience from the program as I actually did. The course load, the instructors, the peers… it was a wonderful experience."
The GPS program aims to help students improve their knowledge and skills in key subjects, while introducing them to popular majors at GU-Q – such as international politics and economics – through discussion-based seminar sessions.
"Ever since I was in middle school, I've always had a passion for political science," said GPS participant Noor AlKuwari. "The community gives me the ability to speak my mind… It's a free space and no one there is judging you. You're able to face global issues and global conflicts with your personal opinions."
"There is so much you get to learn in the program, and the best part is that I got to learn a lot more outside of the classroom than I did inside. There is a beautiful variation you get to see around class, and the professors are so supportive," said GPS participant Amena Mohammed Abdul Naseer. "It's amazing how we get to experiment with these different topics, different fields of interests, and then you get sincere feedback. The professors are motivating you, and that eventually fuels your drive."
According to Educational Enrichment Manager, Jibin Koshy, "the GPS program is one of the best platforms for high school students intending to join prestigious universities. Specifically, GPS gives a glimpse at what it means to be a first year student at Georgetown University. Each year, with its rigorous curriculum and skill-building activities, students are pushed out of their comfort zone to become well-rounded individuals."
Alongside Planet Georgetown (a year-long workshop series), A Day in the Life of a Georgetown Student, GPS is yet another example of Georgetown's commitment and mission to the wider community in Qatar to develop the next generation of leaders.