Mentor Tea Features H.E. Stefanie McCollum, the Ambassador of Canada to Qatar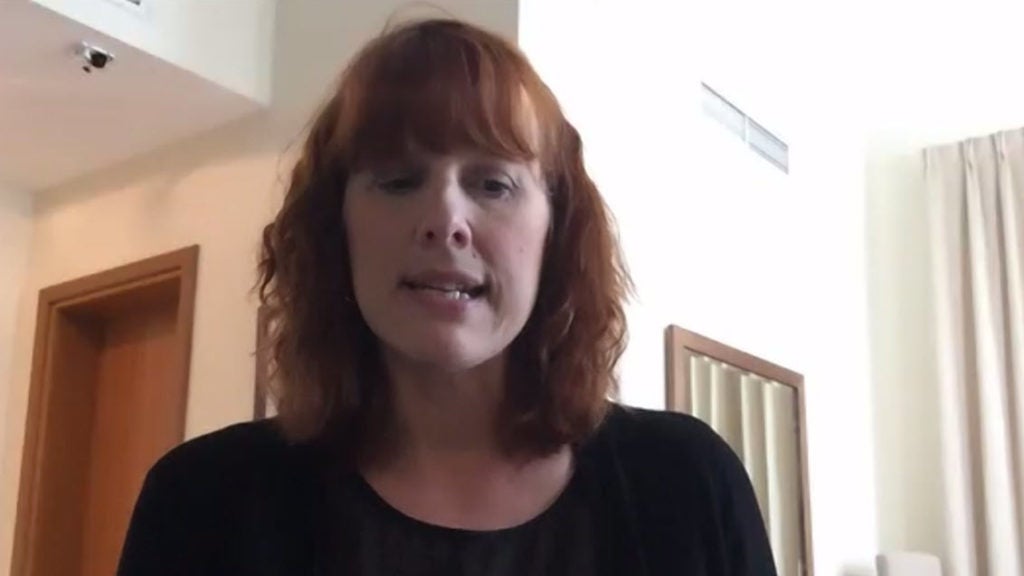 Her Excellency Stefanie McCollum, the Ambassador of Canada to Qatar, was the featured guest of a recent online Mentor Tea webinar, a collaboration between Georgetown University Women's Center and Georgetown Women Alliance in Qatar.  Attended by students, faculty, staff, and guests of the Canadian Embassy in Qatar, the talk saw the Ambassador share her story about how she came to where she is today professionally, finding balance in work and life, challenges she faced along the way, and the mentors and role models that helped her.
Dr. Elena Lopez Khoury, founder of the Mentor Tea program and assistant director of the Student Wellness & Counseling Center (SWCC) at GU-Q, a QF partner institution, said: "The aim of the Mentor Teas is to provide an opportunity for our female students to learn from a woman in a position of power, how they go to where they did. Mrs. McCollum did a great job sharing how one can gain experiences that are transferable and offered both practical and inspirational advice that all members of the community – students, staff, and faculty – could benefit from."
The Ambassador, who was appointed in her current role in September 2018, was introduced by Dr. Mahnaz Mousavi, the director of the SWCC and co-chair of GWA-Q. In her talk, Ambassador McCollum spoke about her experience growing up an only child in a rural community and the impact of her parent's mentorship on her career path. She also shared insights and experiences gained while leading the Management and Consular Services programs in Canada's offices abroad and as Global Affairs Canada's Director of Emergency Operations. 
Speaking on the importance of mentorship in a time of crisis, Dr. Lopez Khoury noted that while the current pandemic will one day be resolved, "We will all face a crisis at one time or another, and so continuing to learn is important.  Our students especially are soon to be looking to the next phase in their life, and it is important for them to be inspired and to think about finding mentors in their lives."
In the question and answer session, the ambassador fielded questions from students and the audience about work life balance, gender discrimination, professional development, and job opportunities at the embassy. Tatiana Usova, Associate Director of the Library and on the communications committee of the GWA-Q, said: "Ambassador McCollum's shared wisdom on the importance of having a goal in life, finding what motivates you, and understanding and building on your strengths and weaknesses was an inspiration to students who are thinking about their future and how to succeed in the world after they leave the university."
The GU-Q Women's Center, created in 2010, strives to support, educate, and empower women in the community of all cultures, races, identities, spirituality, and ages, particularly female students. Established in 2019, GWA-Q is a forum dedicated to innovative ideas and strategies that enhance opportunities for women in the community. The GWA-Q facilitates sustained conversation, interaction and networking, aggregation and communication about events and programming, and leveraging of resources.