New Book by GU-Q Professor Explores Post-Arab Uprising Transition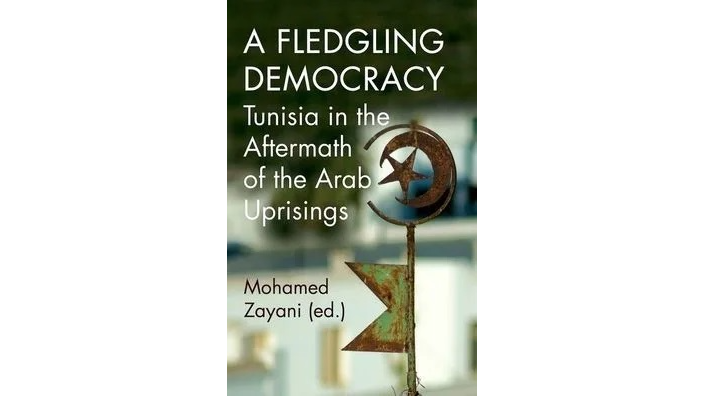 GU-Q Professor Mohamed Zayani published a new book titled A Fledgling Democracy, which features contributions by renowned international scholars exploring Tunisia in the aftermath of the Arab uprisings. Drawing on extensive research and informed by a multidisciplinary approach, this edited book reflects on the changes and challenges the country has witnessed during the first decade that followed its 2011 revolution and what these complex and evolving dynamics mean for the broader region.
Published jointly by Oxford University Press and Hurst, the collaborative volume features contributions by international scholars in such fields as international relations, comparative politics, sociology, media studies, security studies, and social anthropology.
Focusing on the sociocultural, economic, and political dynamics that have unfolded in Tunisia, the book's contributors shed light on how the country has navigated its peaceful transition.
Commenting on A Fledgeling Democracy, University of Cambridge professor George Joffé noted that "this book is an ideal introduction into the complexities of the post-Arab Spring era."
Understanding change in Tunisia "requires a comprehensive analysis," noted Lina Khatib, MENA program director at Chatham House. "The international contributions to this volume offer just that," she added. The book is the outcome of a faculty research initiative with the Center for International and Regional Studies, which convened multiple research meetings for the project.
Dr. Zayani is an award-winning author and professor of critical theory. His recent work lies at the intersection of development studies, media sociology, information technology, and digital capitalism. Currently, he is completing a new book, under contract with Oxford University Press, on the effect of fast-unfolding digital transformations on the Middle East region.
A Fledgling Democracy is a book-length study offering a sequel to Dr. Zayani's book Networked Publics and Digital Contention: The Politics of Everyday Life in Tunisia (Oxford Studies in Digital Politics Series), which won several accolades, including the ISA International Communication Best Book Award; the ASA Communication, Information Technologies and Media Sociology Best Book Award; the ICA Global Communication and Social Change Best Book Award; the NCA Sue DeWine Distinguished Award for a Scholarly Book; and the AGSS Toyin Falola Best Book Award.