New Dean Appointed for QF Partner Georgetown University in Qatar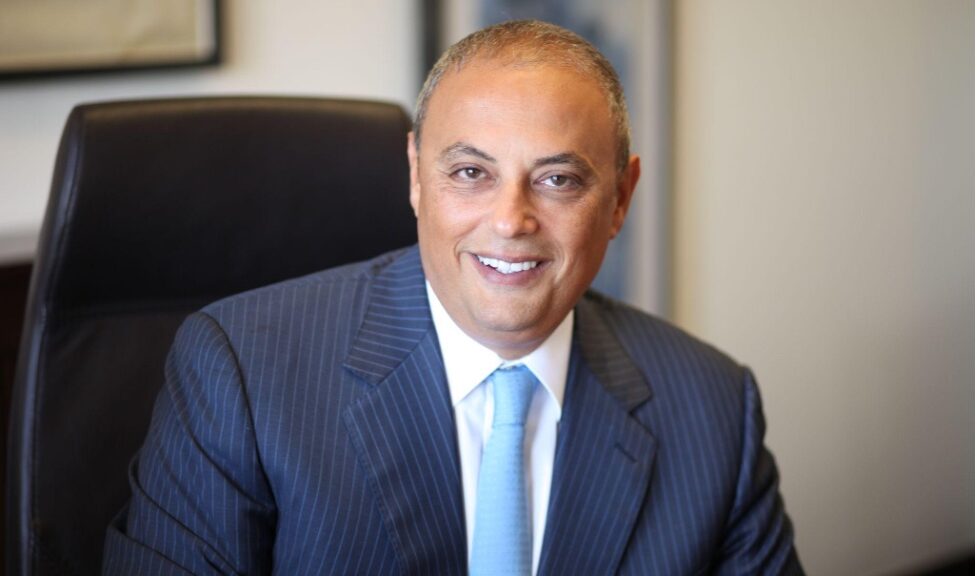 Georgetown has appointed Safwan M. Masri, Ph.D., a global academic leader and entrepreneurial educator, professor at Columbia University and scholar on the Middle East and North Africa, as the new dean of Georgetown University in Qatar (GU-Q).
Masri is the executive vice president for Global Centers and Global Development at Columbia University, where he oversees its network of nine global centers that span four continents and directs a number of university-wide global initiatives. He is also a senior research scholar and instructor at Columbia's School of International and Public Affairs. Masri will begin his role at GU-Q on October 1, 2022.
"Please join me in welcoming Dr. Safwan Masri to the Georgetown University community," President John J. DeGioia wrote on April 27. "I also wish to extend my sincere appreciation to Dr. Clyde Wilcox for his service and leadership as Interim Dean of GU-Q during the last year."
Masri, who will also serve as distinguished professor of the practice at Georgetown's Walsh School of Foreign Service (SFS), was drawn to Georgetown's Qatar campus for its unique role at the frontiers of higher education in the Middle East, commitment to the common good, and its values of "developing minds, discovering truth and engaging with the world," he says.
"I am truly honored and privileged to be joining Georgetown University, one of the world's leading global research universities," says Masri. "I look forward with great excitement to building on the strength of this institution, to advancing its contribution to higher education in Qatar and the broader region, and to leading the exceptionally strong faculty, staff and students at Georgetown University-Qatar and collaborating with partners in Education City and beyond."
GU-Q offers a flagship four-year undergraduate program in international affairs in Doha, Qatar, as well as custom executive master's degrees and enrichment programs for high school students.
A Professor and Academic Innovator
For nearly 35 years, Masri has served as a professor and mentor to thousands of students. He has also pioneered innovative academic programs and institutes in the U.S. and across the globe.
The Jordanian native moved to the U.S. at age 16 to study engineering at Purdue University. He earned his master's in industrial engineering from Purdue and his Ph.D. in industrial engineering and engineering management at Stanford University, beginning his teaching career at both Stanford and Santa Clara University.
After graduating with his Ph.D. in 1988, Masri taught technology and operations management at Columbia Business School. At age 30, he was appointed vice dean of the university's Business School, where he oversaw the redesign and expansion of its curriculum, technology and programming for graduate students – helping to boost the school's MBA ranking from top 15 to top three in the U.S.
Fostering Global Academic Excellence
In 2005, the same year GU-Q was established, Masri received a new assignment: Jordan's King Abdullah tasked him with establishing the King's Academy in Jordan. He served as chairman of the project, which was targeted to low-income students, and oversaw its construction, curriculum, faculty and student recruitment, fundraising and exchange programs with schools in the U.S.
Two years later, Masri helped design and found the Queen Rania Teacher Academy, which offered teacher training programs for public school teachers and principals in Jordan and the nearby region.
The global education experiences prepared him for his next role: overseeing Columbia's global centers and initiatives. Within 10 years, Masri scaled the university's first two experimental centers in Amman, Jordan, and Beijing, China, into a network of nine centers sprawling from Rio de Janeiro to Mumbai.
"Dr. Masri has a global outlook and deep experience working in academic and business contexts around the world," says Provost Robert M. Groves. "We look forward to welcoming him to the Georgetown community of scholars and leaders."
Social Justice and Scholarship
As a director of a number of Columbia's global initiatives, Masri has also created programs to focus on international issues such as forced migration and the refugee crisis. In 2020, he established the Columbia University Scholarship for Displaced Students to provide full financial support for refugees and asylum seekers admitted to the university's schools or affiliates.
He also serves as a scholar, political commentator and author on geopolitics and society in the Middle East and North Africa. His second book, The Arab: Identity and its Politics, is expected to be completed in 2022.
Given his entrepreneurial spirit, global leadership and expertise in Middle Eastern international affairs, Masri was an ideal candidate for the role of dean of GU-Q, says Thomas Banchoff, vice president for global engagement and chair of the search committee at Georgetown.
"We are delighted to welcome Safwan Masri to Georgetown University Qatar," says Banchoff. "With his impressive global vision and record of institutional leadership and innovation, Safwan will play a pivotal role in furthering GU-Q's world-class programs."