Other, Research
New MoU Between GU-Q and the Ministry of Commerce and Industry to Strengthen National Development and Promote Education and Research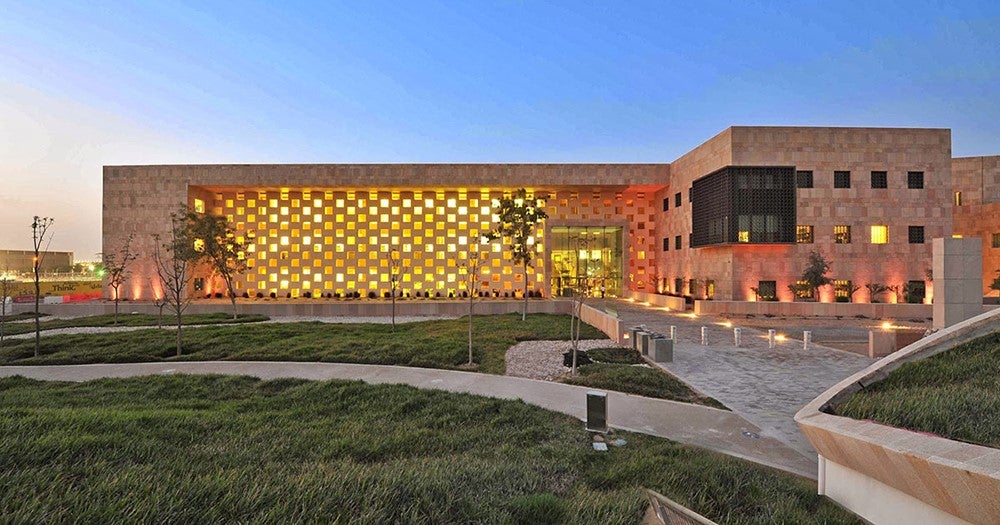 Georgetown University in Qatar has signed a Memorandum of Understanding (MoU) with the Ministry of Commerce and Industry for the State of Qatar with the aim of promoting coordination and cooperation in various fields relating to social and economic research, strategic studies, scholarships, education, development, and training.
Under the MoU, both parties also agreed to coordinate in the field of education by providing training for department employees and executive leaders of the Ministry and to provide internships and community volunteering opportunities for GU-Q students.
The agreement also aims to facilitate the exchange of professional expertise and research in the fields of business administration, economics and international relations, and to pave the way for the organisation of joint specialised conferences, seminars, and workshops.
For GU-Q, the MoU supports the university's commitment to establishing collaborative working relationships across public and private sectors in Qatar in support of the country's national development priorities. The agreement serves to further expand the academic enrichment opportunities offered to students pursuing a Bachelor of Science in Foreign Service (BSFS) degree which GU-Q offers with the option of majors in International History, International Economics, International Politics, and Culture and Politics.
The signing of the MoU comes within the framework of the Ministry's efforts to form several partnerships in various sectors and industries, including the education and scientific research field in a bid to bolster national competencies and support community development.
The MoU was signed by GU-Q Chief Operating Officer Shaida Sonde and GU-Q Associate Dean of Executive Education Rodolph Boughaba, and by the Director of the Ministry of Commerce and Industry's Human Resources department, Tareq Hussain Al-Khalaf.