Faculty, Publications
New Textbook from Georgetown Professor Promotes Arabic and Cultural Literacy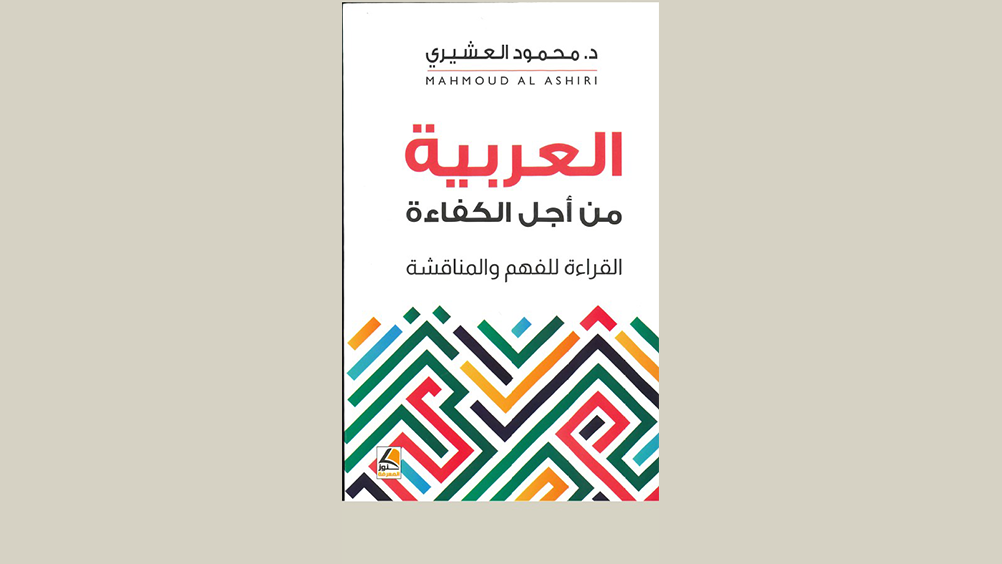 Resources and teaching tools used to prepare advanced Arabic language students at QF partner Georgetown University in Qatar (GU-Q) for the university's rigorous language proficiency exam have now been published as a textbook by GU-Q Professor of Arabic, Dr. Mahmoud Al-Ashiri, titled "Arabic for Proficiency: Reading Comprehension and Discussion."
The 450 page textbook offers Arabic instructors and students a rich collection of 100 contemporary news articles and opinion pieces from across the Arabic speaking world. Organized by levels of difficulty, these authentic texts immerse the reader in Arabic culture and intellectual life as a path to achieving fluency in Modern Standard Arabic (MSA) at the highest levels of the American Council on the Teaching of Foreign Languages (ACTFL) proficiency scale.
While dialects vary across the Arabic speaking world, explained Dr. Al-Ashiri, MSA is the gold standard, creating a standardized literary dialect through pan-Arab media, and the official mode of communication for governments, religion, business, and writers. "Through this textbook, I want to enrich the university-level learner's ability to achieve MSA proficiency through the reading, analysis, and discussion of key issues in the Arab World. So not only are they increasing their language literacy, they are also learning to appreciate the cultures of Arabic speaking societies, and gaining the language skills they may need for their future careers."
The declining rates of MSA fluency in Arab populations, said Dr. Al-Ashiri, is attributed in part to the lack of content-based Arabic language learning resources. "As Arabic instructors, we often see a noticeable weakness of some learners in being able to critically read a text selection and then to carry on a complex conversation that implements the vocabulary and concepts in the text. Learning materials that provide this level of engagement with the language is key, and represents one of the most successful approaches in the field of language teaching and learning, especially at the university level."
Each authentic text is accompanied by a wealth of discussion questions that engage the learner in critical thinking of the subject matter. This approach promotes deeper language learning for both native and non-native Arabic language students, explained Dr. Al-Ashiri. "Although language proficiency and its measurements usually target the four language skills-reading, writing, listening and speaking- the skill of understanding what is read and managing a discussion around it remains a linguistic goal, which is what this textbook is designed to achieve."
Published by Dar Konoz Almarefa Publishers, the book comprises a selection of readings originally selected by Dr. Al-Ashiri to meet the study needs of GU-Q students, who must pass an exam based on the ACTFL guidelines to achieve a grade of proficiency. It is designed for personal study as well as classroom instruction for anyone who aims to achieve proficiency in reading comprehension in the Arabic language at the advanced level.
Dr. Al-Ashiri plans to follow this book with a second volume that covers the intermediate level and sublevels of the ACTFL language proficiency scale.