Research
Sports Scholars Host Global Discussion on the Politics of the Tokyo Olympics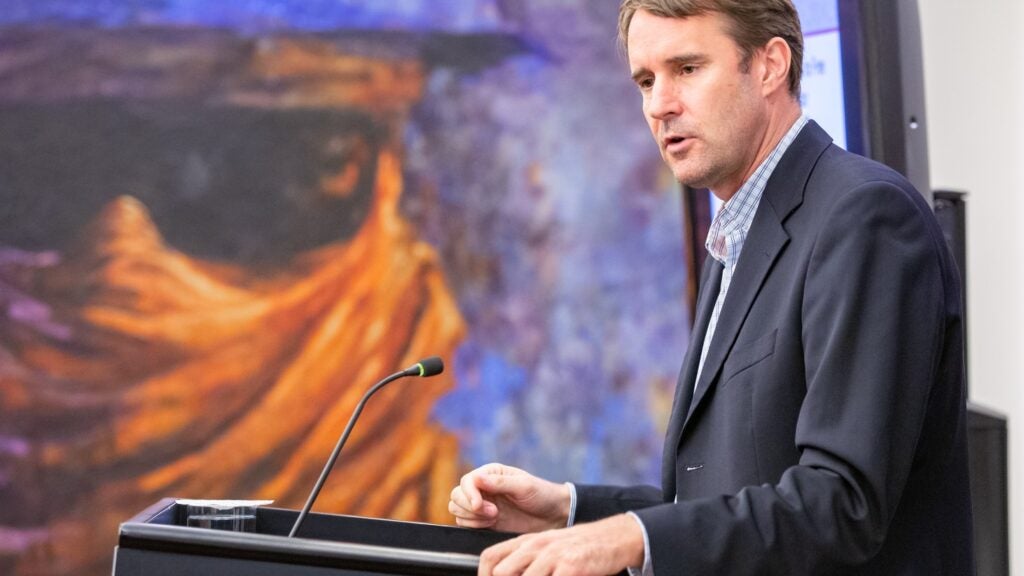 Only days before the start of the summer Olympic games in Japan, Visiting Associate Professor at GU-Q Dr. Danyel Reiche hosted a webinar on "The Politics of the Tokyo Olympics", presented by The Political Studies Association (PSA) Sport and Politics Working Group. Dr. Reiche, who heads GU-Q's Building a Legacy: Qatar FIFA World Cup 2022 research initiative at GU-Q's Center for International and Regional Studies (CIRS), is also the chair of the PSA working group.
The engaging discussion featured remarks from global sports scholars, including professors Paul Brannigan, Mark James, and Yuhei Inoue from Manchester Metropolitan University, and Nadim Nassif, from Notre Dame University, Lebanon. The event also saw attendees contributing their insights and questions on the politics of the mega sporting event.
Tokyo's decision to host the games was initially met with high approval ratings from the public, according to Dr. Yuhei Inoue, but the pandemic has eroded much of that support. Concerns range from athlete safety, to budget concerns, to the banning of spectators. Dr. Nadim Nassif cited Japan's history of stringent public health and safety measures as an important backdrop for understanding their COVID-19 response, with Dr. Paul Brannigan drawing attention to the mixed messaging of holding a TV-audience only Olympics while allowing spectators for other major sporting events in the country.
The discussion also focused on several relevant issues for scholarship around sports, including how the experience of holding the Tokyo Olympics during a global pandemic may affect future mega events such as the Winter Olympics in Beijing and the World Cup in Qatar, and impact enthusiasm around hosting these events in the future. With the addition of baseball/softball, karate, skateboard, sports climbing and surfing to the sports program for the Olympic Games Tokyo 2020, the question of the future inclusion of e-sports, competitive video games with massive youth appeal, was also discussed.
The Political Studies Association (PSA) Sport and Politics Working Group explores how the development and significance of an increasingly professionalised and internationalised sporting environment impacts on the political process as well as on the way in which practitioners of politics use sport as a tool for political gain.