Frequently Asked Questions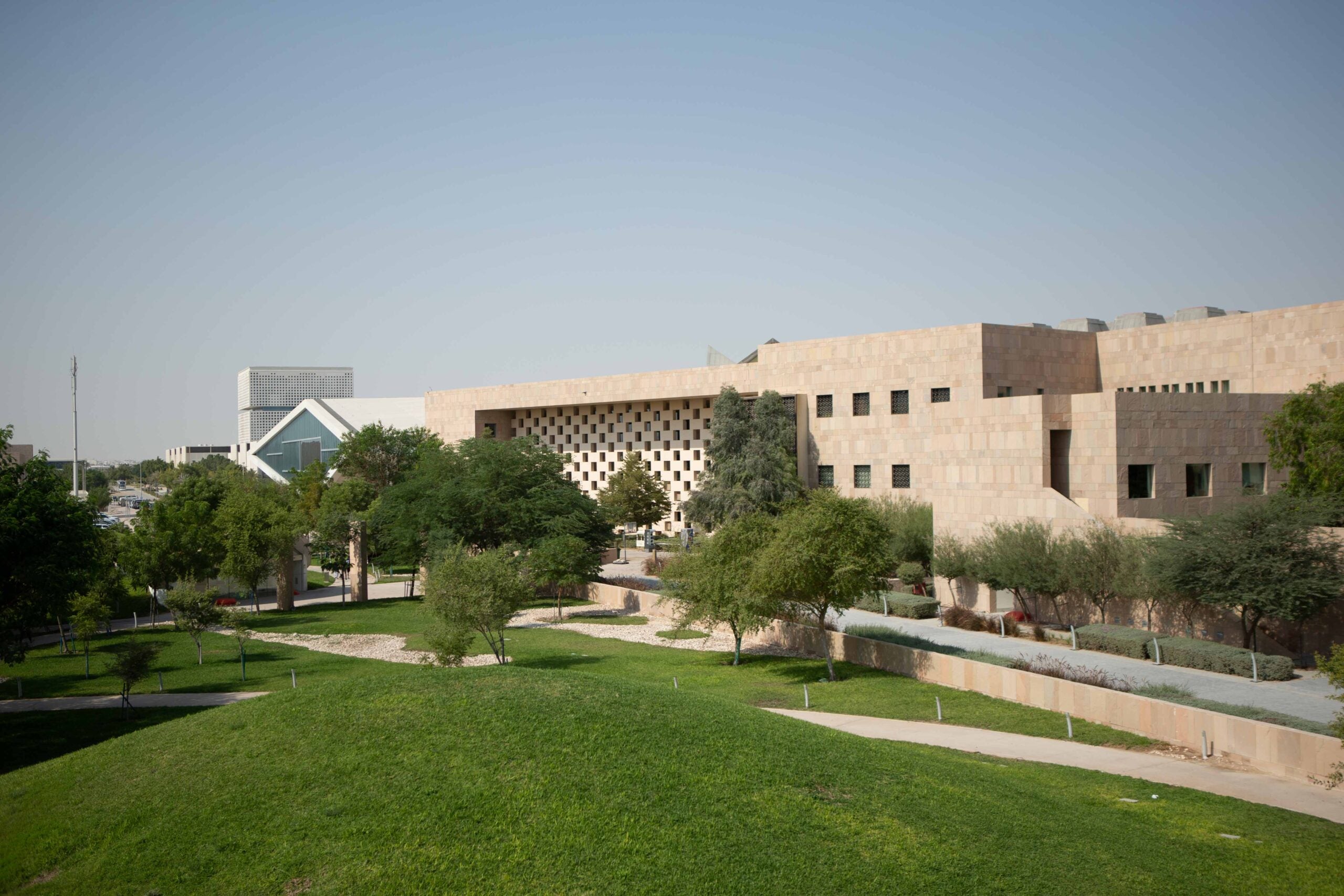 Frequently Asked Questions
Learn more about the Cultural Climate Survey
In Spring 2021, GU-Q administered their first Campus Climate Survey. The survey was designed to gather information about ways in which campus environments shape the experiences and outcomes of diverse student populations at GU-Q.
The purpose of the survey is to help the university examine, understand, and improve campus environments in order to maximize student success. This survey allowed GU-Q to examine student participation in practices that meaningfully engage their communities around issues of:
diversity

perceptions of institutional diversity

representation of marginalized groups

experiences within the cultural climate on campus

culturally relevant and responsive practices in the classroom
Data will help inform how the university can enhance or build meaningful programs and support systems to ensure an inclusive education for all members of our community.
The survey was administered electronically by Georgetown's Office of Assessment and Decision Support (OADS) in partnership with the Office of the GU-Q Dean, and with Georgetown's Office of Institutional Diversity, Equity and Affirmative Action (IDEAA). The survey was open from Monday, January 25, 2021 to Monday, March 8, 2021. 
An email invitation was sent on January 25, 2021 inviting students enrolled in the Spring 2021 semester to participate in the survey. The email invitation included a unique link to the online survey and was signed by GU-Q Dean Ahmad Dallal and Vice President for Diversity, Equity, Inclusion & Chief Diversity Officer Rosemary Kilkenny. Four reminder emails were sent to  students who had not completed the survey, with the final reminder sent on March 2, 2021. 
Note:  The GU-Q survey was administered during the  period of remote instruction (March 2020 – January 2022)  in response to the COVID-19 pandemic.
The survey invitation was sent to all  enrolled undergraduate students at GU-Q. A total of 393 students were sent an invitation to complete the survey, and 166 participated in the survey, or 42% of all enrolled undergraduate students.
In Spring 2020, the GU-Q Campus Cultural Climate Survey working group was formed in part as a result of preliminary work and advocacy by the GU-Q Title IX working group. The survey working group included representatives from the GU-Q Office of the Dean, the GU-Q Title IX Office, and the Office of Assessment and Decision Support (OADS) on Georgetown's campus in Washington, DC. The working group consulted extensively in the process with leadership in DC including the Vice President, Diversity, Equity, Inclusion & Chief Diversity Officer; and the University Title IX Coordinator. The group also consulted with academic and student support offices at GU-Q, and with faculty and student members of the GU-Q Title IX working group. Between Spring 2020 and Spring 2021, the survey team met regularly to review progress and make decisions on the instrument design and survey implementation. 
The 2021 GU-Q Campus Cultural Climate Survey was based on the Culturally Engaging Campus Environments (CECE) questionnaire developed by the National Institute for Transformation and Equity (NITE), with additional custom questions specific to GU-Q proposed by the working group. In addition, the survey included questions from the CECE Sexual Misconduct Module that assessed student awareness of institutional resources and perceptions of institutional responses. To maintain reliability and validity, item wording and formatting from the original standard CECE survey, added modules, and the survey flow remained largely unchanged. 
We received helpful feedback from many constituents on campus about the wording of the survey, including categories for demographic information such as regional affiliation and sexual orientation among others. We appreciate that there is a wide range of accepted terminology in these areas, and that preferences can differ. The use or omission of certain terminology does not indicate an endorsement of any particular term over another.   
Disaggregation by certain demographic subgroups (e.g. race/ethnicity or religious affiliation) is not available due to insufficient sample size. Survey items related to campus cultural climate were disaggregated and compared across gender and regional affiliation, while items related to campus sexual misconduct climate were disaggregated and compared across gender and class years. For regional affiliation, there was an insufficient sample size in most categories as reported by students. Nationality (as maintained in official student records) was used as a proxy for regional affiliation and results were then clustered into broad regional affiliations that reflected those reported by students.  
Note: Standard demographic categories for surveys administered by Georgetown in DC are US-centric, and most suitable for a large student population. They do not map onto practical and meaningful population subgroups at GU-Q given the significantly diverse population and international context, the self-reported student identities, and the overall small student population. The working group consulted extensively with faculty with relevant expertise in the Title IX working group, and with students, to present demographic survey options that would have meaning to GU-Q students and be useful in terms of institutional responses. 
The survey covered a variety of topics, including: 
Cultural Relevance: The extent to which campus environments reflect and value the diverse cultural communities, backgrounds and identities of the students.
Cultural Responsiveness: The extent to which campus environments responded to the needs of diverse students and provided support for students to thrive. 
University Experience: Students' experiences on belongingness, difficulties, changes in abilities and commitments compared to when they started at Georgetown, and satisfaction with their experiences at GU-Q. 
Institutional Diversity: Students' experiences in the campus climate on safety, prejudice and discrimination, as well as their perceptions on GU-Q's commitment to diversity and responsiveness to campus climate problems.
Culturally Responsive Support Systems: Students' experiences with faculty and staff, as well as the extent to which faculty, administrators and staff provided holistic, proactive and humanized support.
Culturally Relevant and Responsive Pedagogy: The extent to which faculty engaged culturally relevant and responsive practices in their classrooms.
GU-Q Specific Topics and Issues: Questions developed by the GU-Q CECE working group and student representatives. These questions cover topics on encounters with campus facilities and accessibility, student services, affordability and food options, and grading. 
Sexual Misconduct: Questions from the CECE module cover student awareness of resources and perceptions of institutional responsiveness.
The survey conducted in 2021 is our very first attempt and provides a baseline for future assessments and analysis. We plan to conduct the survey  again to track progress on our efforts to address these issues. The timing for future surveys will be determined in coordination with the Washington, DC, campus. 
Nearly every percentage shown in the tables is a sample-based estimate. The standard error is a measure of how stable a given estimate is likely to be over repeated samples of the same size. Statistically, it is the standard deviation of the estimate shown over repeated samples and is based on the underlying sample size from which the estimate is drawn. Generally, the smaller the standard error is in relation to the estimate it accompanies, the more stable the estimate.
For technical questions about the survey administration and what the results mean, contact the Georgetown Office of Assessment and Decision Support: oads@georgetown.edu.
To give feedback about the survey results, ask questions, or propose initiatives to help improve the Qatar campus environment, contact guqdean@georgetown.edu.
If you would like to give your feedback anonymously, you can do so by filling out this form.