Ambassador Androulla Kaminara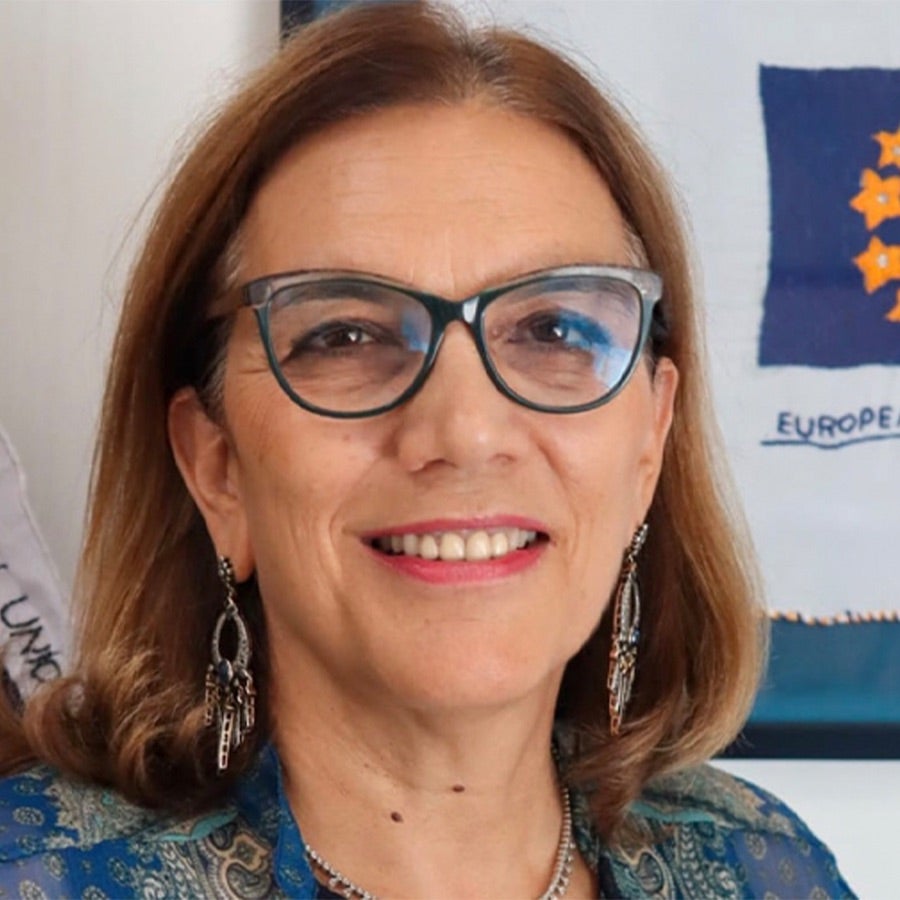 ROOM NUMBER
1D20
CONTACT
+974 4457 8479
Ambassador Androulla Kaminara
Distinguished-Diplomat-in-Residence
Androulla Kaminara is a Distinguished-Diplomat-in-Residence at Georgetown University in Qatar (GU-Qatar) for the academic year 2023-2024. She is also an associate-editor of the "The Institute of Electrical and Electronics Engineers' (IEEE) Transactions on Technology and Society Journal."
With a distinguished record of public service and leadership in diplomacy, Kaminara served as the first female European Union (EU) Ambassador and Head of Delegation to the Islamic Republic of Pakistan. During more than two decades with the European Commission and European External Action Service, she served as Principal Adviser and Head of the Task Force "Knowledge, Performance and Results" in the Directorate-General for International Cooperation and Development – EuropeAid. Later, she held the position of Director of Operations covering Africa, Asia, Latin America, the Caribbean, and the Pacific in the Directorate-General for European Civil Protection and Humanitarian Aid Operations (ECHO). Earlier in her career she was Head of the European Commission Representation in Cyprus, and a Director for Quality of Operations in EuropeAid overseeing the quality of development cooperation operations of the EU to third countries. She was Head of Unit for the coordination of development cooperation programs of the European Commission in 44 West and Central African and Caribbean countries, as well as a member of cabinet in the offices of two European Commission Commissioners.
Before joining the European Commission, she was Special Adviser to two cabinet Ministers in Greece and managing director of a private consultancy firm. Kaminara was a European Union Fellow at the European Studies Centre of St. Antony's College, Oxford University, an EU Academic Visitor at the same center, and a research associate at King's College London specializing in EU policies and the geopolitics of energy. 
She holds a B.Sc (Hons.) in Geology and Physics, King's College, University of London; a MSc in Management Science from Imperial College, University of London; and a Maîtrise in International Politics from Université libre de Bruxelles.