Georgetown Scholar Publishes First Academic Analysis of Qatar and the World Cup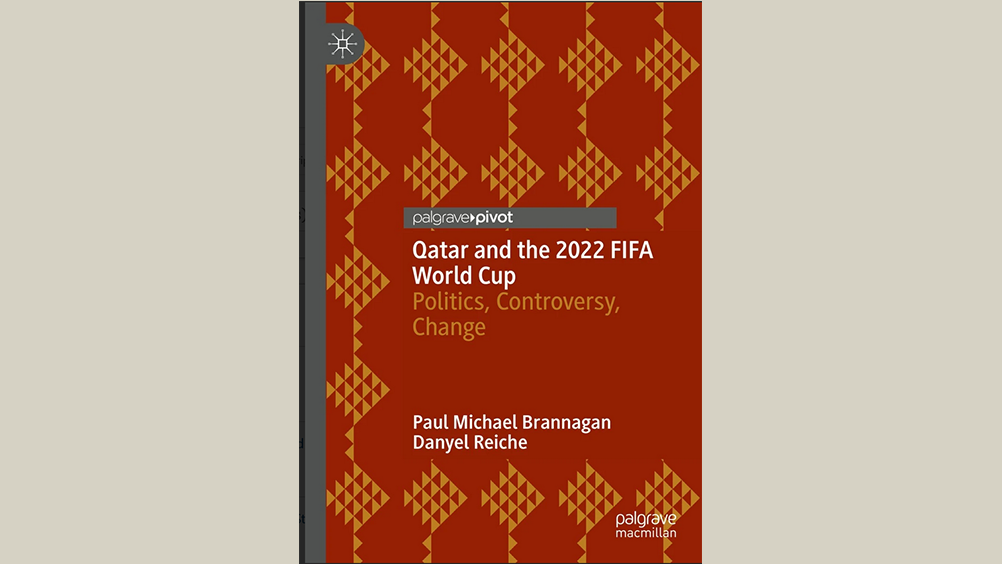 As excitement builds for the start of the Qatar FIFA World Cup 2022, a new book titled "Qatar and the 2022 FIFA World Cup: Politics, Controversy, Change" (Palgrave Macmillan, 2022) published by Dr. Danyel Reiche, Visiting Research Fellow at GU-Q, and Dr. Paul Michael Brannagan, Senior Lecturer at Manchester Metropolitan University, offers students, scholars, and sports aficionados everywhere a comprehensive analysis of Qatar's history-making role as host of the upcoming tournament.
"We are proud to produce the first comprehensive academic analysis of the political, social, cultural, and economic issues surrounding the first FIFA World Cup in the Middle East, both from a national and international perspective," said Dr. Reiche, who also heads GU-Q's multi-year research initiative at the university's Center for International and Regional Studies (CIRS) focused on the connections between mega sports and development in Qatar and the region. Dr. Reiche is also a Visiting Research Fellow at CIRS.
Co-author Dr. Paul Michael Brannagan said: "The 2022 FIFA World Cup in Qatar is arguably the most ambitious and controversial sporting event ever. This book thus not only provides crucial insight and analysis on the socio-political significance of the Middle East's first ever football World Cup, but also on the politics of major events more broadly."
Using an international relations perspective, the authors offer an in-depth understanding of Qatar's motives and strategies of wielding sports diplomacy to meet its national development objectives and foreign policy goals. The book also examines the motives and impact of the international scrutiny Qatar has faced, and the continued role of mega sports in the country's development ambitions beyond 2022.
With traditional tools of hard power like military deployment increasingly unviable in the age of globalization, the power of sports diplomacy has never been more appealing or important, write the authors. And for Qatar, "global sport can be said to be the state's fourth 'niche area', alongside its exportation of oil and (liquefied) natural gas, its regional mediation work and its investment in…global media network, Al Jazeera."
That niche has focused on using the tournament as a public platform to build a national brand across three pillars: hosting events, overseas sports investments, and becoming internationally recognized for domestic excellence in global sports. "But it has also become a public platform for non-state actors and other stakeholders to advance their own messaging," explained Dr. Reiche. The country's engagement with some of these stakeholders has led to domestic changes, including reforms in its labor laws, the result of collaboration with the U.N.'s International Labour Organization. "Qatar is a pioneer – the changes that have taken place are unprecedented in the region. While much still remains to be done, it would be great if other countries pursue the same reforms," said Dr. Reiche.
Despite the challenges, said Dr. Reiche, "Qatar's standing in the world couldn't be better. The country has garnered international praise for its mediation efforts in a host of conflicts, and established itself as a safe and reliable investor in major markets around the world. Overall, their strategy for international engagement, which includes sports diplomacy, has paid off."