Georgetown Leadership Track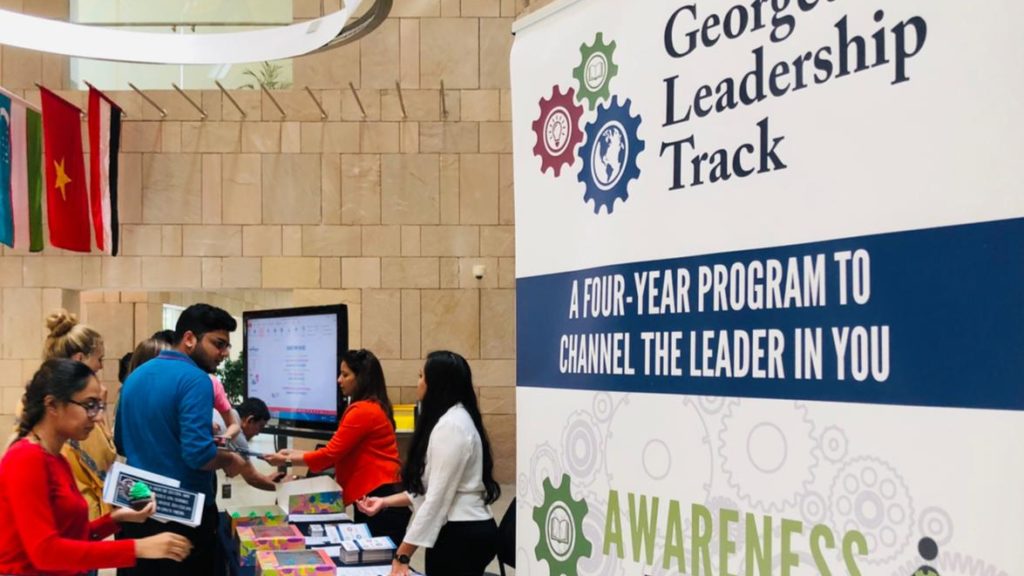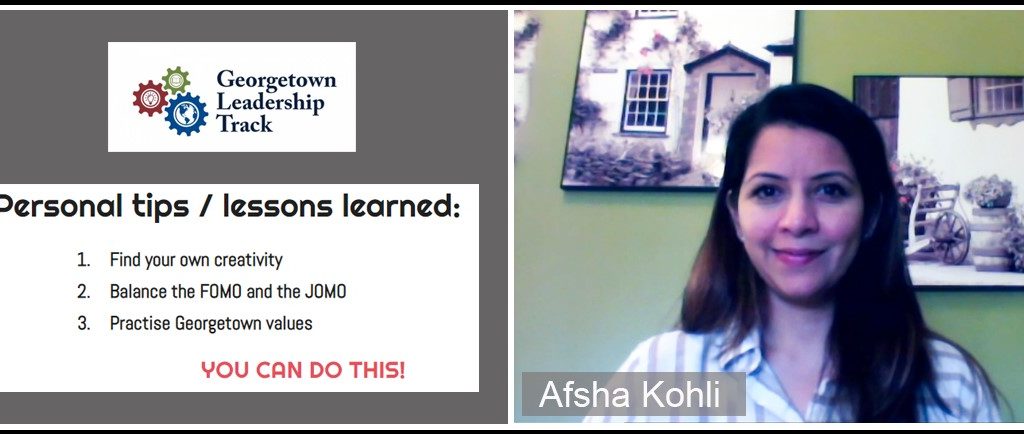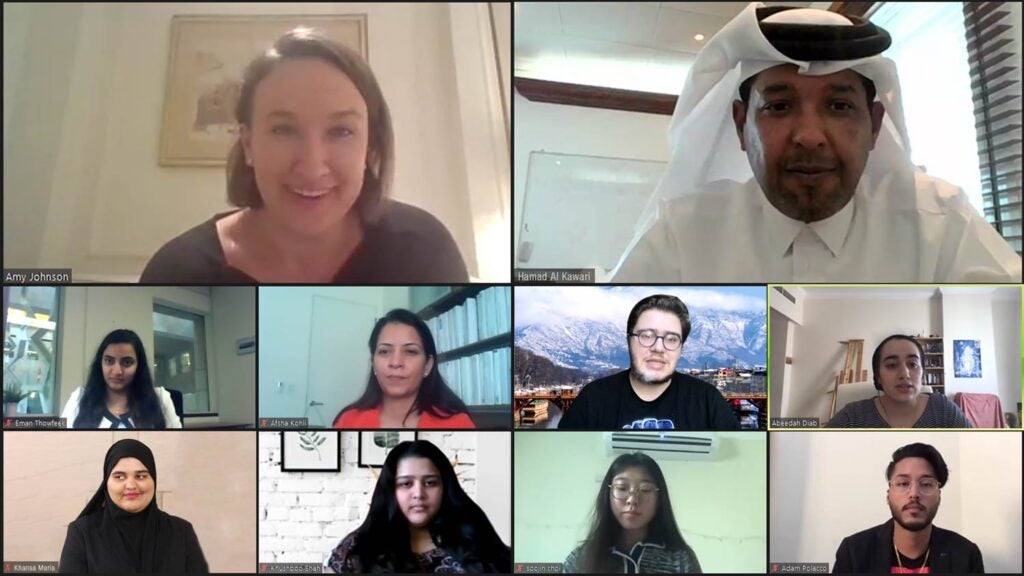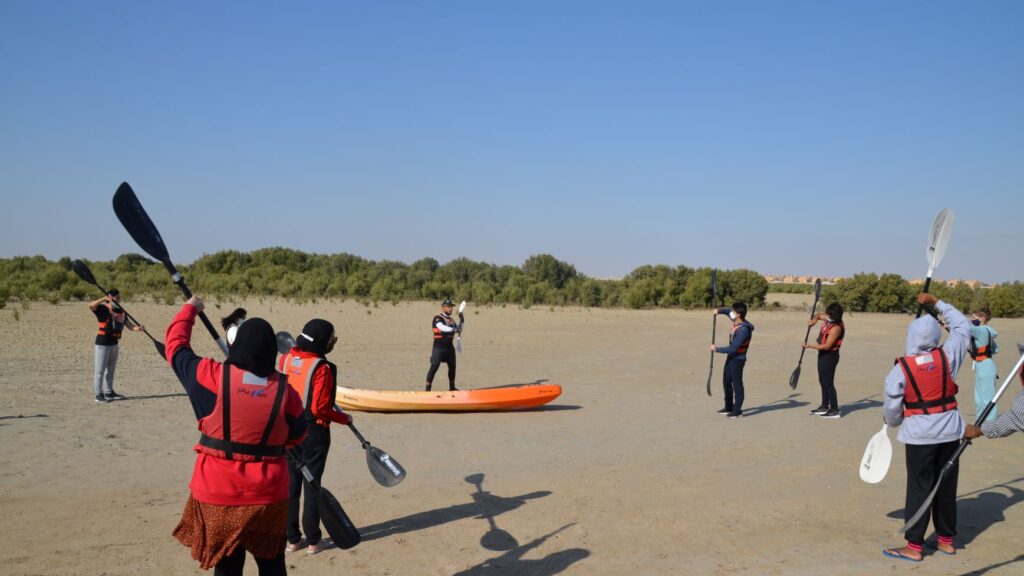 The Georgetown Leadership Track is a four-year program designed to channel the leader in you, based on the Georgetown values of Ad Majorem Dei Gloriam, Contemplation in Action, Academic Excellence, Educating the Whole Person, Cura Personalis, Faith that Does Justice, People for Others, Inter-religious Understanding, and Community in Diversity.
What to expect from the leadership track
Development
The focus of your journey will be on the internal development of the key leadership competencies of awareness, self-management, connections, and emotional intelligence which are characteristic of mature and grounded individual capable of leading others. A variety of workshops aimed at building these personal, academic and executive skills and talents will help you develop leadership tools which you will carry forward for a lifetime.
Excellence
By following through with the program's development and growth modules, you will be able to articulate your skills and competencies and their potential to contribute to your personal, academic, and professional life after university. The Georgetown Leadership Track will equip you with the necessary tools and experiences which will be reflected in excellence in your future performance.
Growth
As you gain skills, you will grow stronger in confidence and ability to serve in line with the nine Jesuit values that serve as Georgetown's founding principles.
Achievement
Your program achievements such as attending workshops and engaging with the GU-Q community will be recorded on Canvas.
Program ABC's
First Year: Year of Awareness
AA – Awareness Activities
In your first year you will undertake a number of Awareness Activities to help you understand your individual purpose as a student, as a member of the Georgetown community, and in life beyond your time here on campus. During the academic year, there will be a series of workshops focused on helping you transition to university life. The workshop exercises will challenge you to look deeply at yourself and others in order to improve your awareness of yourself and what it means to be part of the Georgetown community. This will be complemented with reflection activities to provide you with the opportunity to implement your learning.
Sophomore and Junior Year: Years of Self-Management
BB – Brain Breaks
In your second and third years, learn to balance your commitments, manage your time and emotions, and chart a path through the requirements of GU-Q, and prepare for a satisfying academic life. With the exponentially increasing academic demand during your sophomore and junior years, the Brain Break workshops will equip you with the appropriate tools to manage yourself. Throughout the two years, you are able to choose from the several workshops that teach you to juggle all the working pieces of your academic life while maintaining a balance. There will also be reflection breaks throughout the year which will allow you to exercise your improved management skills.
Senior Year: Year of Connections
CC – Connections Café
In your final year you will focus on developing your connection to the world through service, working on cultivating self-direction and real purpose. As you prepare for the final stretch of your undergraduate career, the Connections Café will provide you with the opportunity to utilize all that you have learned over the past three years. Over the course of the workshops offered exclusively to seniors you will take what you have learned in the Awareness and Management years and use them to connect to your real purpose, to what drives you to make a difference in the world. You will also begin, through service work, to make connections with your peers, professors, career counselor, alumni network, and begin to build yourself toward life after Georgetown. The additional connection circles will help you maintain your existing bonds and develop new networks.
How it Works
Each workshop in the program carries a point value that is awarded based on your attendance, participation, and ability to apply the lessons learned. You are also awarded points based on your involvement in GU-Q's co-curricular programs and reflection activities. The only way to accrue the needed points to advance through all the levels is through consistent participation in the workshops and involvement over the entire course of your undergraduate degree.
Leadership and participation roles in co-curricular programs will contribute towards your points which allows you to advance into the next level. The co-curricular programs that are counted are:
Student clubs (only 1 per year)
Student Government Association
Athletics
Model United Nations
SGA Elections
Senior Class Committee
Honor Council
New Student Orientation
Ambassador's Society
GAAP Day
Planet Georgetown
ESCAPE
RAD Training
International Ball
Georgetown Day
AURC
Other
Levels and Requirements
| Level | Points Required |
| --- | --- |
| Platinum | 2000 – 2500 |
| Gold | 1500 – 2000 |
| Silver | 1000 – 1500 |
| Bronze | 800 – 1000 |
| Copper | 500 – 800 |
Interested in Joining?
Email: guqleadershiptrack@georgetown.edu
For further information see Afsha Kohli or Eman Thowfeek at the Office of Student Life, 1st Floor Suite F.