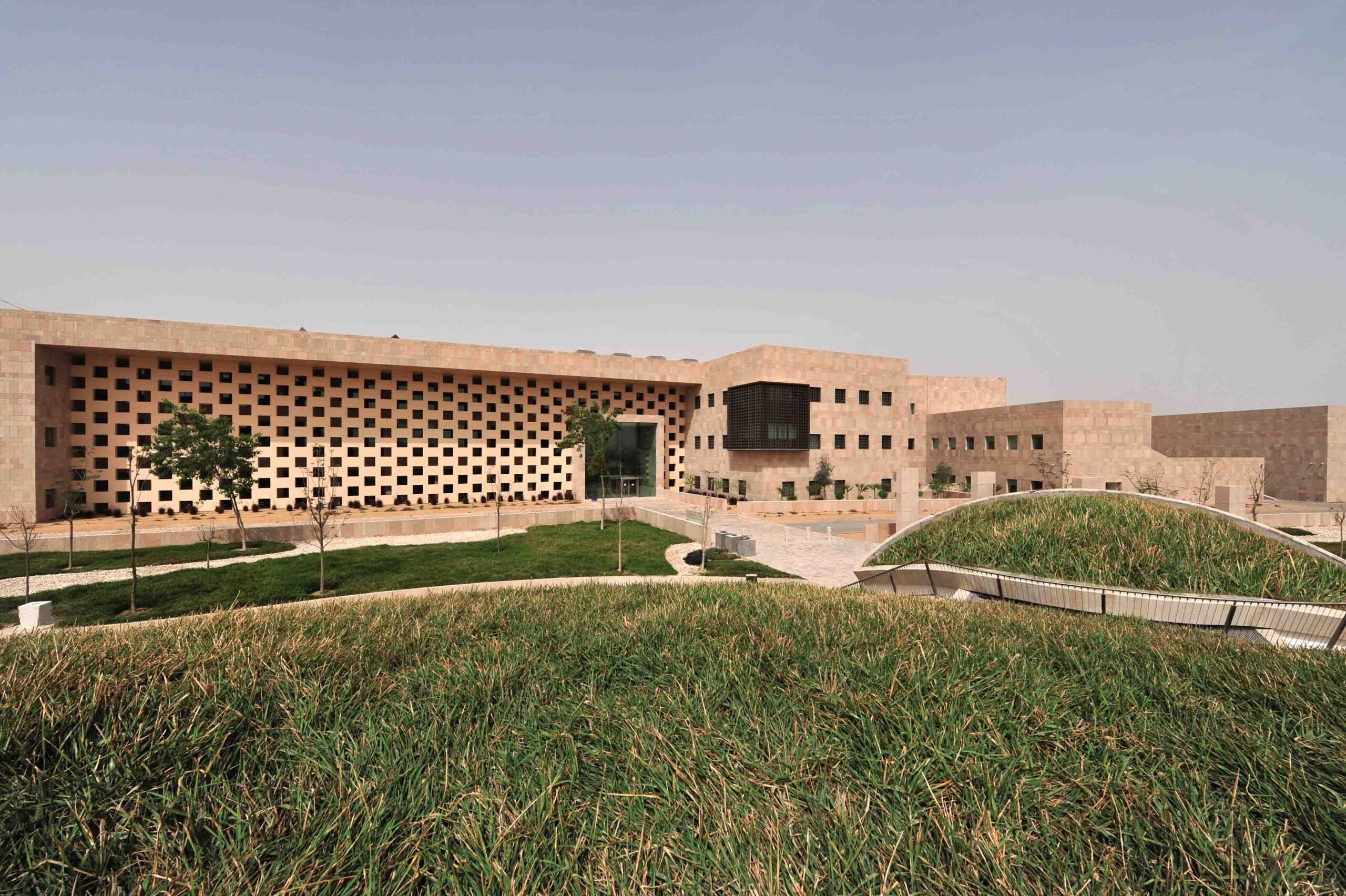 Accessible World-Class Education
We strive to help every student at GU-Q afford their dream of pursuing higher education. There are several different types of funding available depending on financial needs.
Here at GU-Q, we maintain a commitment to accessibility for all students, regardless of financial background.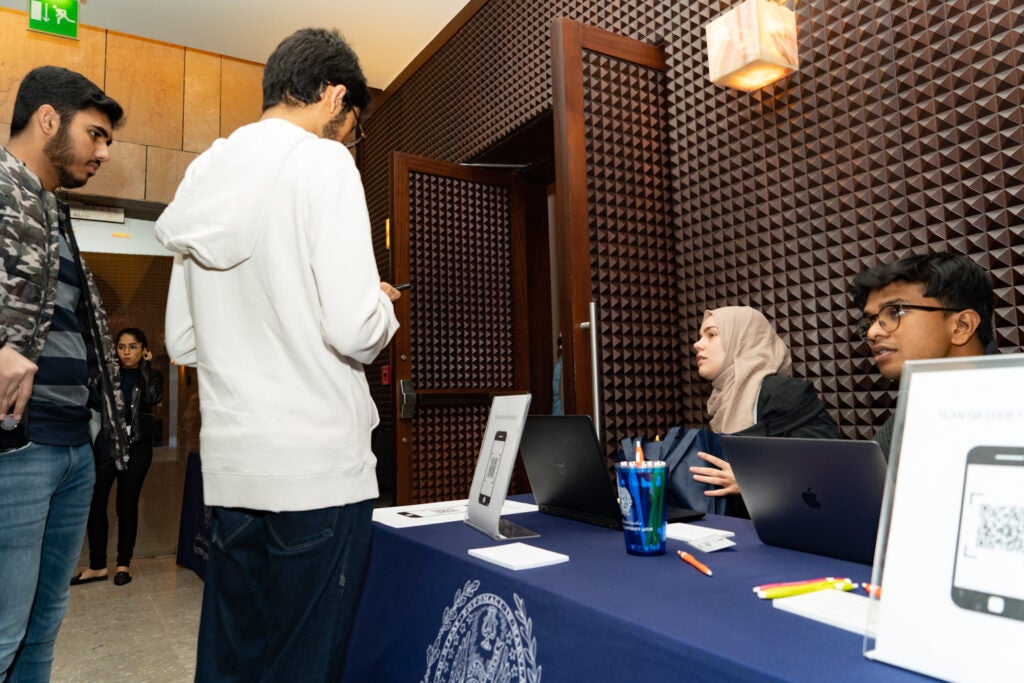 Financial Aid
GU-Q is offering need-based scholarships for admitted students.
Explore your aid options and find out if you are eligible for scholarships and grants by completing a CSS profile
Financial aid for current students
We have several funding support options to meet your needs.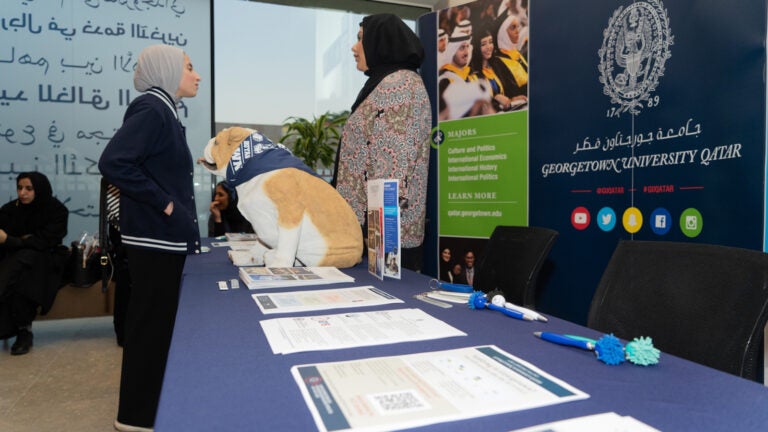 Scholarships & Grants
We strive to make world-class education affordable for every student. Each year, GU-Q awards need-based grants and a limited number of merit-based scholarships to eligible students.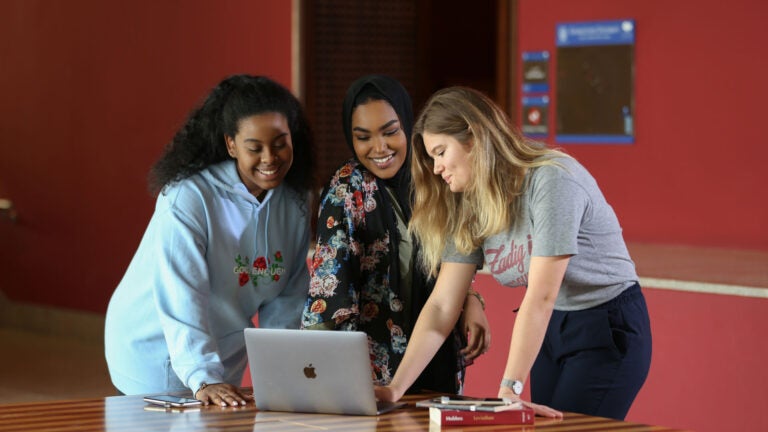 Sponsorship
If you are a Qatari citizen, you may qualify for Qatari government ministry or private business sponsorship. Explore options, find out if you are eligible, and learn how to apply.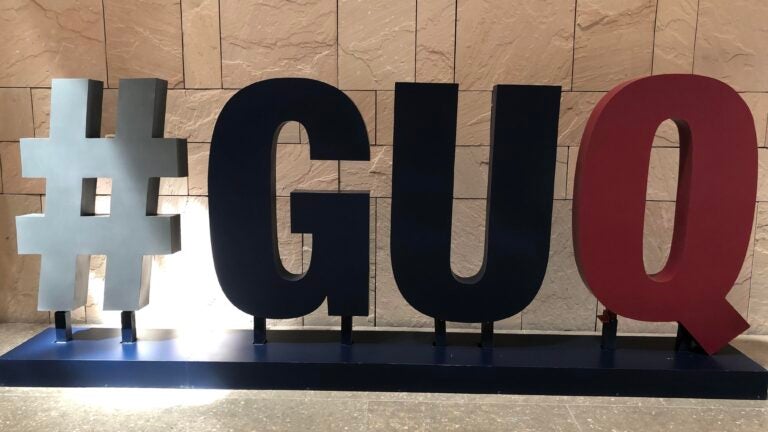 FAFSA Aid
U.S. Citizens and eligible non-citizens may be able to receive a loan through the Federal Student Loan Program. Note: Non-FAFSA Financial Aid offered at Georgetown's campus in Washington, DC, does not apply to students studying in Qatar.
Student Employment Opportunities
Student Employment
GU-Q students can work up to 20 hours a week while classes are in session, and 40 hours during semester breaks. Typical student wages range from 40 to 50 QR/hour (roughly USD $12/hour).
Individual departments and projects (such as the library, finance office, admissions office, or faculty research projects) hire students directly as Georgetown student employees.
HBKU Student Employment
Through the HBKU Student Employment Program, students in Education City may work in any of the institutions around campus.
Students will be provided more information about student employment opportunities during New Student Orientation.
Frequently Asked Questions
To be considered for financial aid, you must apply and be admitted to GU-Q, and the Financial Aid Office will assess your financial need based on your completed CSS application. Families are required to contribute to the greatest extent possible according to their financial ability, and GU-Q Financial Aid will cover the remaining financial need. While assessing financial need we consider annual direct costs (billed by GU-Q) like tuition, books, university fees and insurance, as well as indirect estimated costs such as housing, meals, and other personal expenses, based on the residency status of the applicant. GU-Q expects a minimum family contribution of $1,000 USD regardless of family income.
Complete the CSS profile and submit all required supporting documentation. The CSS code for Georgetown University in Qatar is 4563. The list of required documents is applicable to all non-U.S. citizens.
In addition to a CSS profile, U.S. citizens must complete a FAFSA. The FAFSA code for Georgetown University is 001445. U.S. citizens need to only upload tax returns as listed in IDOC.
Incomplete or delayed submission of the CSS application (including all required documentation) will delay the financial aid award. You'll need to reapply for financial aid every year.
After you complete the CSS application, you will receive a link to IDOC, a secure documentation portal where all the documents should be uploaded.
The CSS application fee is $25 USD. If your financial circumstances make it difficult to pay, please contact the GU-Q Financial Aid Office at email: sfsqfinancialaid@georgetown.edu.
When you note in CSS the current relationship of your parents, a link to a new CSS profile will be sent to your non-custodial parent (NCP) to complete. To ensure fair treatment of all students, it is mandatory to complete the NCP CSS profile even if the non-custodial parent does not provide any support for the student. The student and the custodial parent do not have access to the NCP profile.
In situations where it is impossible to contact the non-custodial parent, please email the GU-Q Financial Aid Office sfsqfinancialaid@georgetown.edu.
For the Spring 2021 semester the FAFSA and CSS profile deadline for newly admitted students is November 1, 2020.
For the Fall 2021 semester, the FAFSA and CSS profile deadline for new, first year students is April 30, 2021.
The FAFSA and CSS application deadline for returning students is June 30, 2021. Returning students need to reapply for financial aid every year.
The earlier you submit a completed financial aid application and provide all required documentation, the sooner you can have a decision about your financial aid eligibility. This gives you more time to decide if the next years at Georgetown will be financially feasible for you and your family.
Yes, we require official translations of all documents that are not in English or Arabic.
Students can apply their financial aid (GU-Q grant or QF Student Fund Scholarship) towards the study abroad tuition and fees for only one term if they are approved to study abroad. GU-Q need-based grant can be applied towards study abroad fees only at the GU campus in DC, for one semester. QF scholarship funds can be used for GU approved study abroad programs in any location, for one semester. Please inform the GU-Q Financial Aid Office if you are considering studying abroad.
After completing the CSS application and submitting all required documentation, the GU-Q Financial Aid Office will process your financial aid award. For incoming students, we will release the decisions as soon as possible to allow you to make an informed decision at the time of deposit and enrollment confirmation deadline. We encourage you to submit all required documentation in a timely manner.
As for returning students, you will receive an email notification when aid is available with links to your financial aid award letter
The GU-Q Financial Aid Office is teleworking to promote physical distancing during the Covid-19 pandemic.
Inquiries relating to financial aid can be emailed to Financial Aid Office at sfsqfinancialaid@georgetown.edu. You may also schedule a call with one of our team members. Please email us to make an appointment.