Majors, Minors, and Certificates
Overview
Georgetown University in Qatar prepares students for a variety of careers in international service by providing a four year liberal arts education focused upon the multidisciplinary study of international affairs. Completion of the multidisciplinary core curriculum in the first two years of study prepares students for entry into one of four majors offered: International Economics (IECO), International Politics (IPOL), Culture & Politics (CULP) and International History (IHST). Students declare a major in the fall semester of their second year, then usually pursue coursework for the major in the third and fourth years of studies. 
In all majors, students customize their program of study by selecting courses in fields related to their areas of interest. Students not only complete major courses on campus, but have the opportunity to take courses alongside students in the United States or to study overseas at one of more than 100 universities.
Learn more about double course counting and taking multiple minors and certificates.
Bachelor of Science in Foreign Service Majors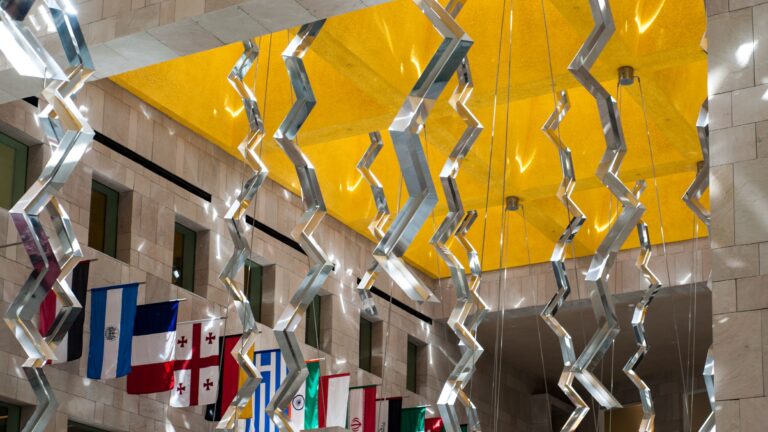 Culture and Politics
Understand the connections between culture, society and politics in international affairs.
International Economics
Analyze markets and economic relationships among countries, and to evaluate the effects of policy on the economic welfare of individuals, firms, and countries.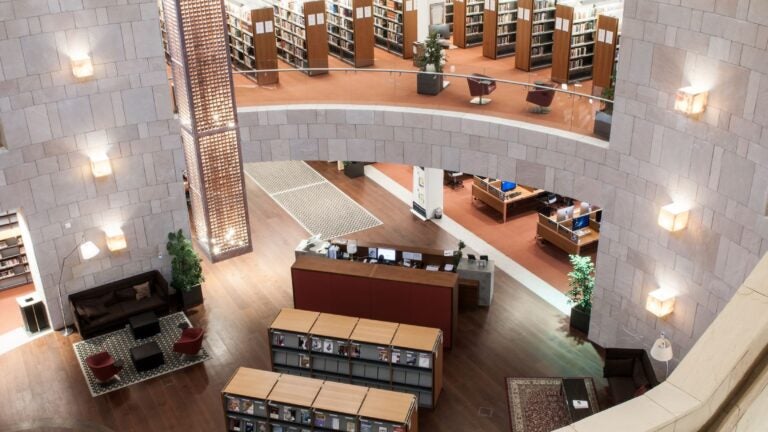 International History
Explore the world, both past and present, through the comparative, transitional study of historical events and phenomena.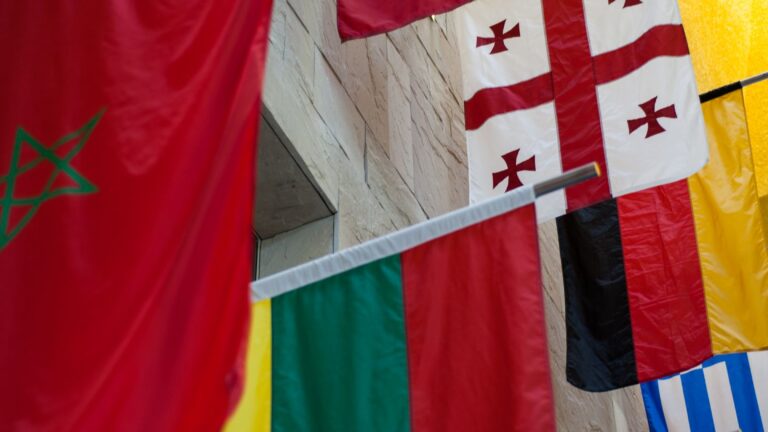 International Politics
Discover the structure of the international system and how state and non-state actors compete and cooperate with one another.
Honors in the Major
Earning honors at GU-Q requires writing a thesis that the faculty recognizes as exceptional. The common framework for honors is designed to ensure that students in various majors achieve uniformly high standards, enjoy uniformly committed mentoring, and are subject to the same requirements and deadlines.
Minors
GU-Q students are eligible to pursue some of the minors offered by the College of Arts and Sciences on main campus.  Students are encouraged to select minors that are distinctive from their major or certificate. Minors are optional and not required in the School of Foreign Service. GU-Q offers its own minors, including an Arabic minor, whose requirements differ from those of the main campus Arabic minor, a minor in Africana Studies in association with Northwestern University in Qatar, and a minor in Indian Ocean World Studies. On occasion students have pursued other minors available to SFS students on the Washington, DC campus. If you are interested in this option, please speak with the relevant advising dean.
Certificates
Students may also complement their major field of study by pursuing specialized coursework that deepens their understanding of a particular region.  Three such programs are offered at GU-Q.
Course Counting and Multiple Minors and Certificates
Double Counting Courses
Effective with the students who declared their majors in Spring 2017 and those following, students may double-count no more than two courses for both a certificate and a major.  For example, students who have declared a CULP major who are also pursuing a Media and Politics certificate may only double-count two courses for both CULP and the certificate.
Courses required for the Arabic language minor cannot double-count with a major, another minor, or a certificate – unless the certificate is an area studies certificate, like CARS, that requires language. In that case language courses required for CARS may double-count for the minor and certificate, primarily because the language is not the primary component of the certificate.
About Multiple Minors and Certificates
Students may complete any combination of three programs such as:
One major and two minors
One major, one minor, and one certificate
One major and two certificates.
GU-Q students may not double major.