Accelerated Master's and Law Admission Programs
Accelerated Master's Degree
The School of Foreign Service and the Graduate School of Arts and Sciences sponsor several accelerated bachelor's/master's programs for those qualified students who plan to continue their professional education in international affairs at the graduate level and desire to complete the two degrees in approximately five years.
Available Master's Degrees
Eligibility and Admissions Process
Third year students in GU-Q who have maintained an honors average (3.500 or better) are eligible to apply to one of the above multidisciplinary master's degree programs within the university. Students with appropriate undergraduate course work may count graduate level courses toward the undergraduate degree.  Some of the graduate programs may permit appropriate courses beyond those required for the undergraduate degree to be applied toward the master's degree within limits set by policy and with explicit approval of the particular master's program, the BSFS Program, and the Graduate School.
Admissions
Admission is highly competitive. Applicants must satisfy all application procedures as outlined by the Graduate Admissions Office (except for completion of the Graduate Record Examination), including:
GPA of 3.5 or higher
Complete the SFS core curriculum by the end of third year
Complete at least half the courses in the undergraduate major by the end of third year.
Study Timeline
Successful applicants begin the graduate program in their fourth year of their BSFS program. They spend this year at Georgetown's Washington, DC campus, where they recieve their BSFS degree upon completion of all undergraduate degree requirements. The fifth year of studies is spent entirely at the Washington, DC campus as a graduate student. See the Graduate School of Arts and Sciences Graduate Bulletin for more details.
Georgetown Law Early Assurance Program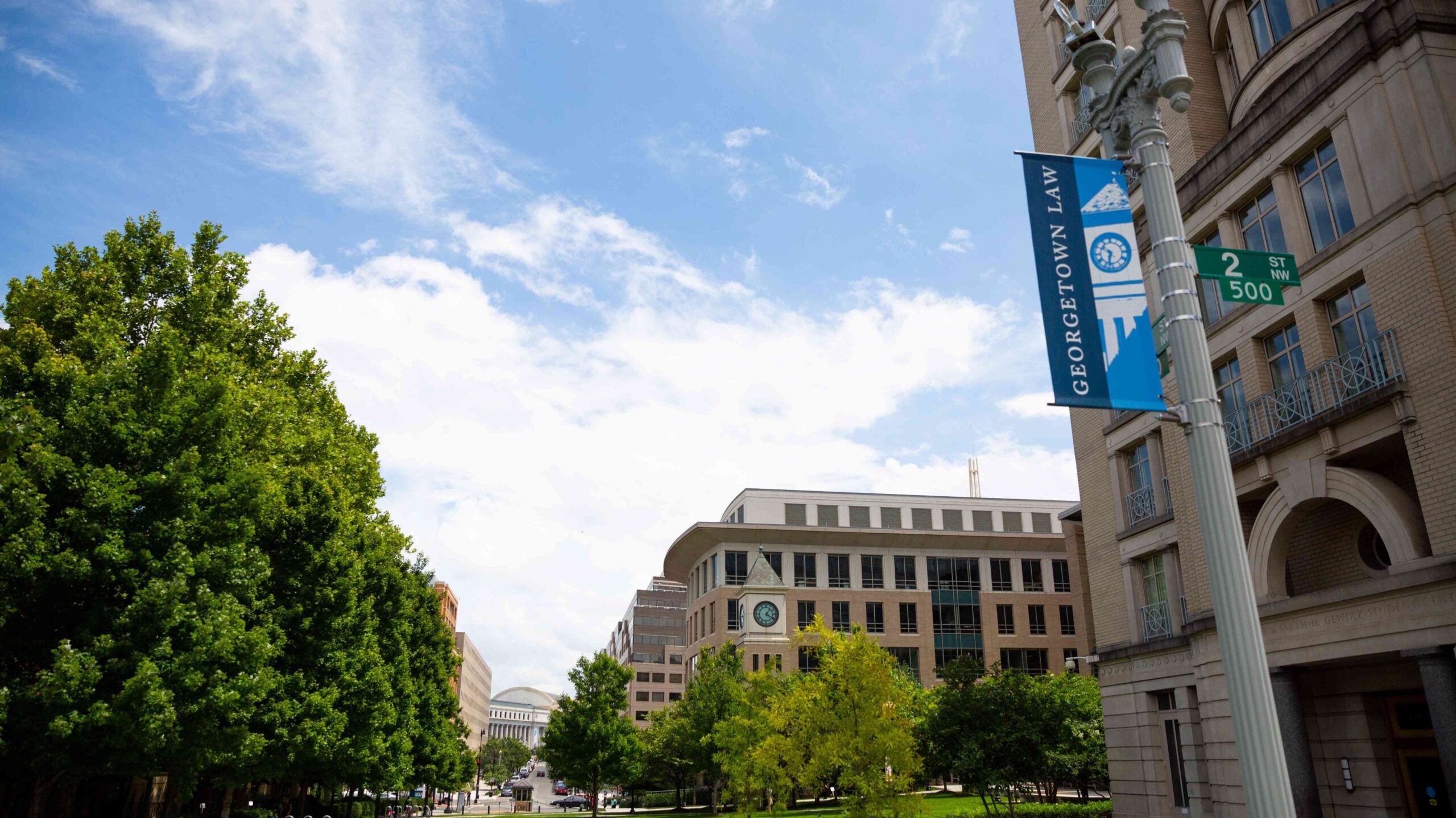 The Early Assurance Program is designed to encourage top undergraduates from Georgetown University to apply to the Georgetown Law Center for early admission. Currently enrolled third year students from any major are eligible to apply, and the application window is from March to April each year.