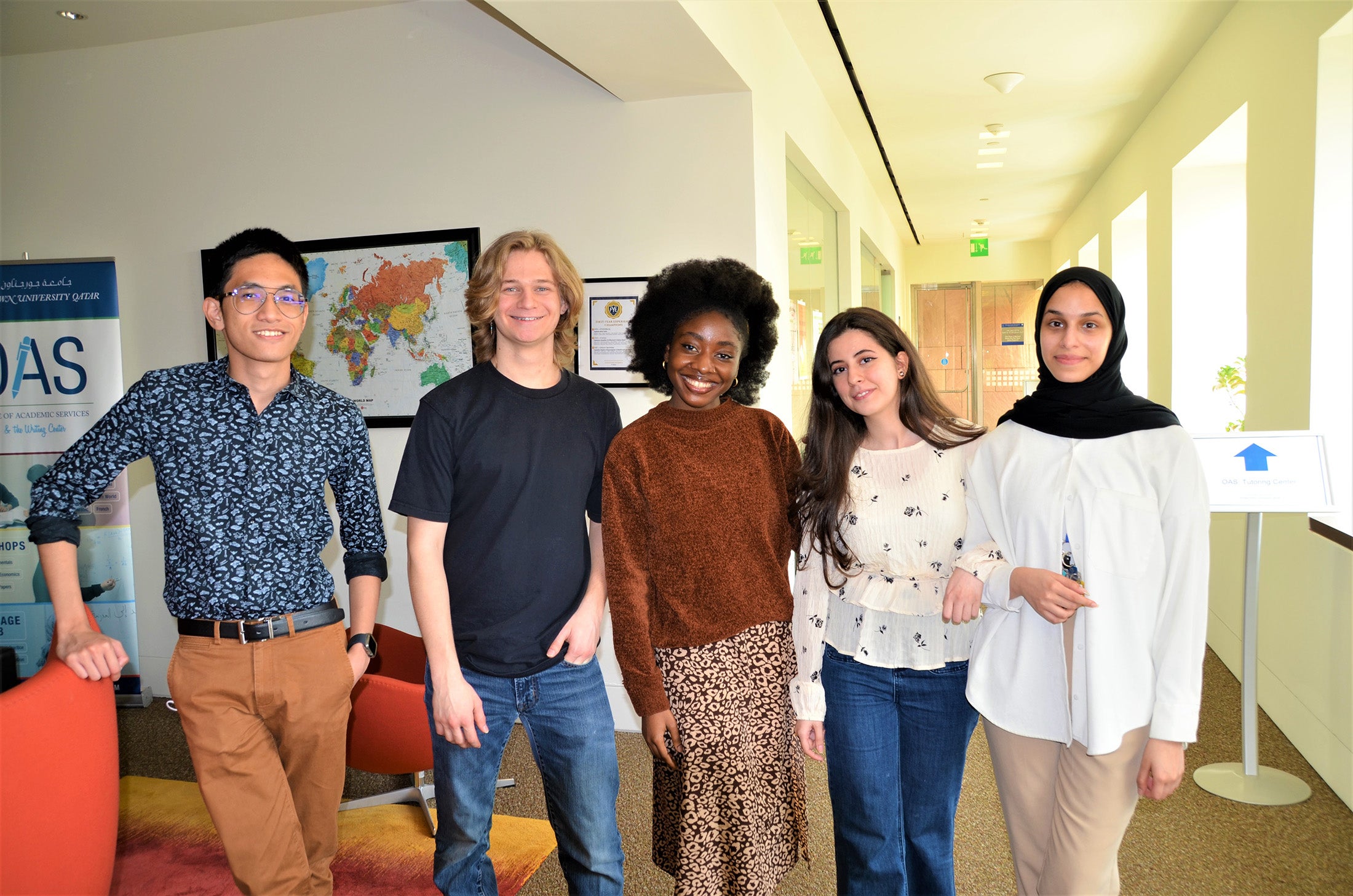 Office of Academic Services
Our vision is to be an innovative, collaborative, and creative center inspiring and developing excellence in learning and teaching for the success of all students. We help students enhance their learning and achieve academic success, and support faculty to implement best practices in teaching and learning.
The Office of Academic Services offers a variety of resources that students can use in their journey towards achieving academic success. Whether you are seeking tutoring, mentorship, ways to facilitate your transition to university, or academic accommodations, our team can provide you with the support that you need.
Tutoring Appointments
All students can receive free tutoring in the subjects of French, Arabic, Economics, and Map of the Modern World; Academic Writing; and practical study skills. Choose to work with a professional staff member or work with a fellow student who is a professionally trained peer tutor.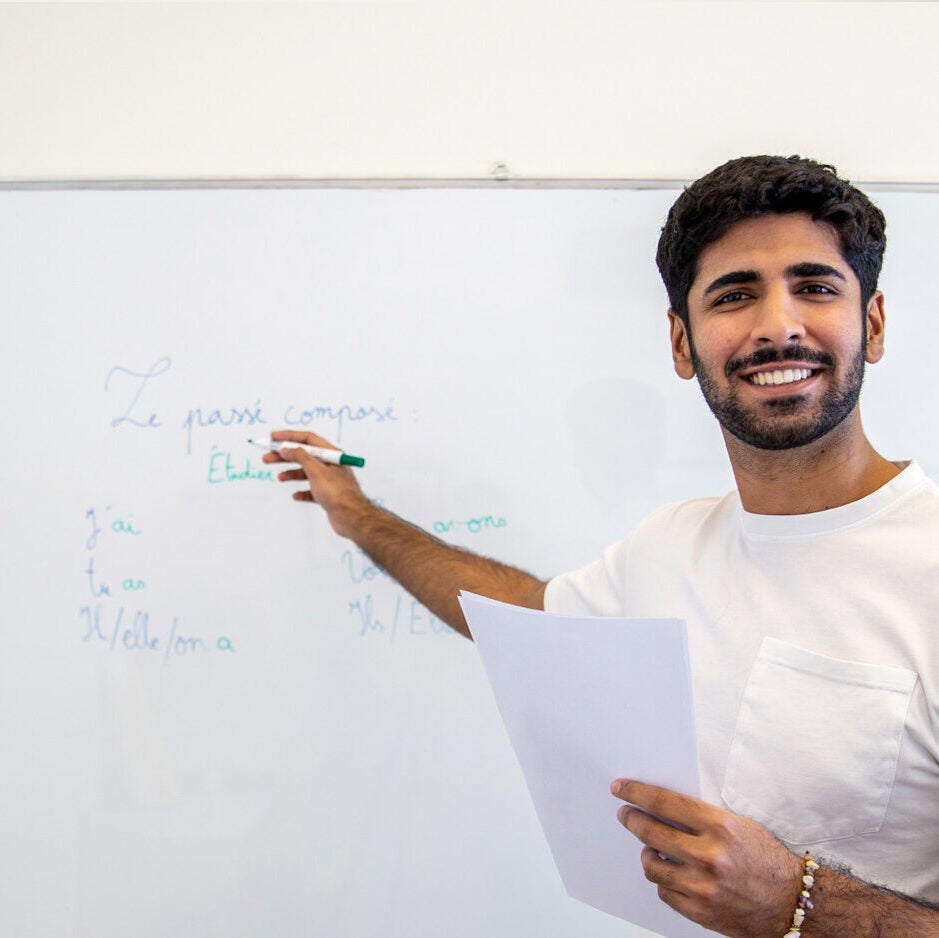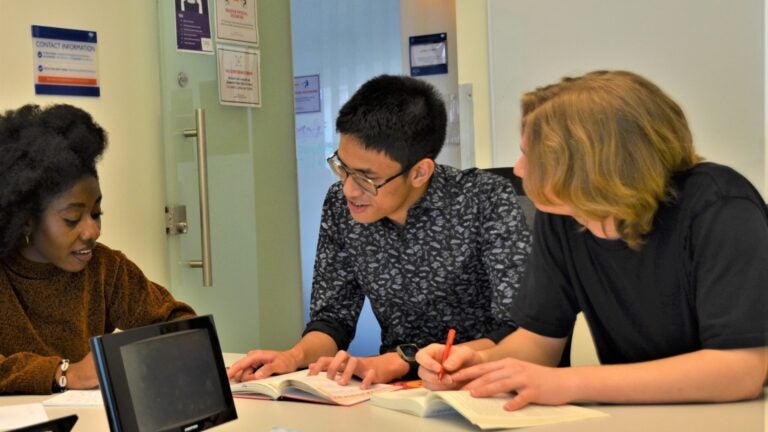 Economics Support
Looking for extra help with your problem set? Whether you are taking a core course or pursuing the International Economics major, our team is ready to help you. We also offer online video tutorials on key concepts.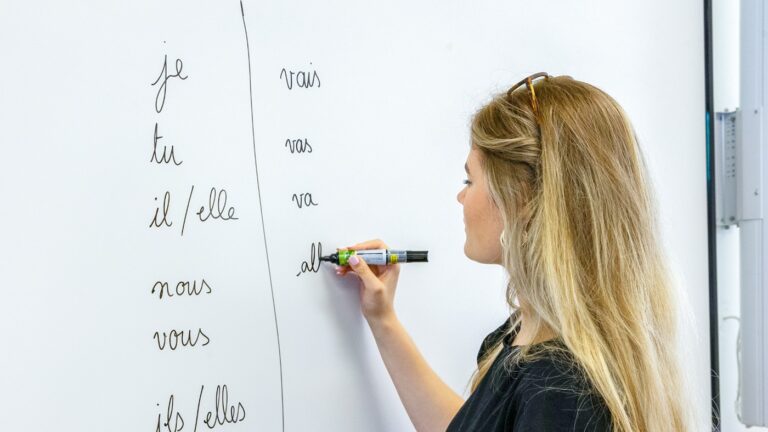 Language Support
Learning a language requires lots of practice. We can support your learning by providing you with a tutor to practice with. We also organize activities such as conversation hours, debates, and events with faculty to help students develop their skills.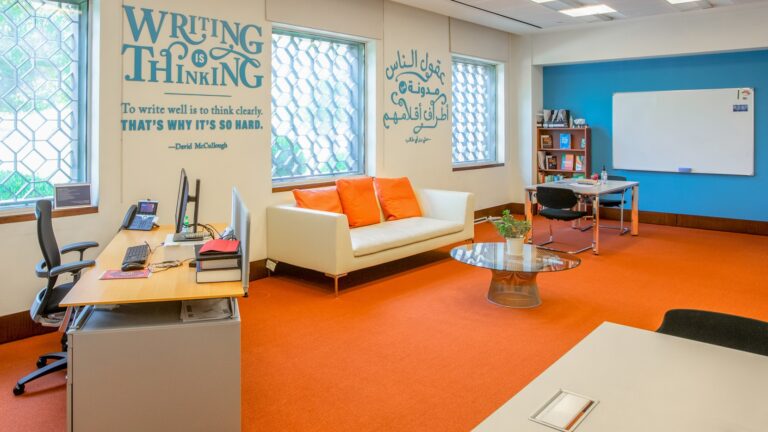 The Writing Center
Need help with your essay or just looking to improve your writing? Our dedicated Writing Center has expert tutors who are happy to guide you through any stage of the writing process, whether you bring a full draft or a rough list of ideas.
First Year Experience
Make the most of your first year at university by participating in the First Year Experience program.  Build your academic and interpersonal skills, make friends, and learn about available resources in this fun series of activities and workshops aimed at making your first year a success.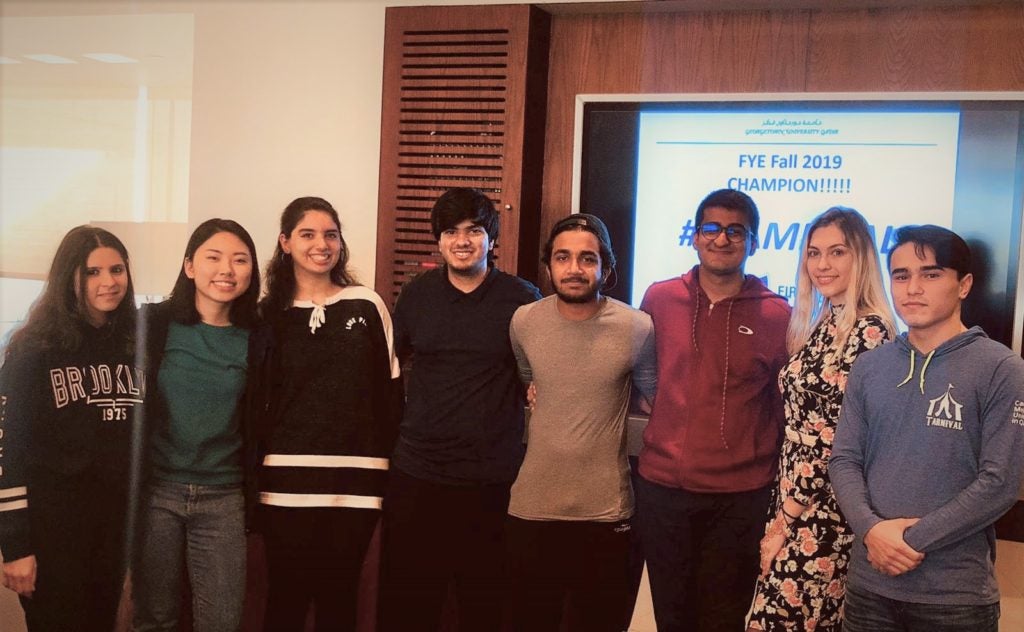 Academic Accommodations
We are committed to providing academic support for all students and working with faculty to ensure that students with disabilities can fully participate in everything our university has to offer. OAS provides academic accommodations for students with diagnosed disabilities, and based on recommendations from the Student Wellness and Counseling Center. For help please email the accommodations team. Click here for parking accommodation.
Student Employment Opportunities in OAS
If you would like to join our team and give back to the GU-Q community, we invite you to apply to be a peer tutor or an undergraduate teaching assistant through the Student Employment Program. We look for students that demonstrate advanced understanding in economics, languages, or writing, and who enjoy collaborating with their peers.  Positions are posted in April for the following academic year.