Faculty conferences provide a unique regional forum for scholarship on an impressive variety of critical issues spanning the ancient world to current events that are shaping the future. Conferences encourage an exchange of ideas among the world's top scholars, provide thoughtful opportunities for engagement with new research for our students, and engage local, regional and international audiences.
Past Conferences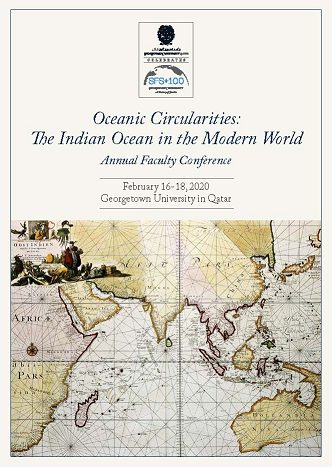 Oceanic Circularities: The Indian Ocean in the Modern World
Participants from over 30 leading universities and institutions from around the world were in Doha from February 16-18 to take part in the Annual Faculty Conference at GU-Q. The multidisciplinary gathering of experts spent three days exploring "Oceanic Circularities: The Indian Ocean in the Modern World," on the diverse cultural, economic, and historical ties between the Gulf region, Asia, and Africa.
Day 1
Keynote Address: Michael Lambek, "Moral Horizons and Diasporic Return: On the Performance of Weddings in Mayotte (1975-2015)"
Panel 1 -Thinking with the Indian Ocean

Chair: Uday Chandra
Panelists Fahad Bishara, Jeremy Prestholdt, and Shiza Abbasi and Uday Chandra

Panel 2 -Literary Aesthetics of Relation and Creolization in the Indian Ocean

Panelests: Michelle Decker, Emmanuel Bruno Jean-Francois, Mervat Hatem, Ananya Jahanara Kabir, and Neelofer Qadir
Panel 3 -The Persian Gulf in the Indian Ocean

Chair:Anto Mohsin
Panelists: James Onley, Lindsey Stephenson, Emilio Ocampo Eibenschutz, Al-Johara Al Thani

Panel 4 -Soundscapes

Chair: Maurice Jackson
Panelists: Irene Promodh, Bindu Menon, Alghaliya Al-Qubaisi
Day 2
Panel 5 -Oman and the Swahili Coast

Chair: Rogaia Abusharaf
Panelists: Nicholas Roberts, Nate Matthew, Courtney Freer

Panel 6 -East-West Connections

Chair: Hasan Mahmud
Hideaki Suzuki, Mahmood Kooria, Esha Sil
Panel 7 -Slavery and Servitude

Chair: Sumayya Ahmed
Panelists: Edward Alpers, Ananya Chakravarti, Karine Walther, Matthew Hopper
Day 3
Panel 8 -Inter-Species Circularities

Chair:Amira Sonbol
Panelists: Mapule Mohulatsi, Tamara Fernando, Beatrice Nicolini, Nazry Bahrawi

Panel 9 -Moving Images

Chair: Negar Taymoorzadeh
Panelists: Kaveh Askari, Pamila Gupta, Samhita Sunya, Firat Oruc
Panel 10 -Imperial Cartographies and Meaning-Making
Chair: M. Reza Pirbhai
Panelists: Stéphane Pradines, Rishad Choudhury, Chhaya Goswami
Transformations and Continuities in Islamic Intellectual Thought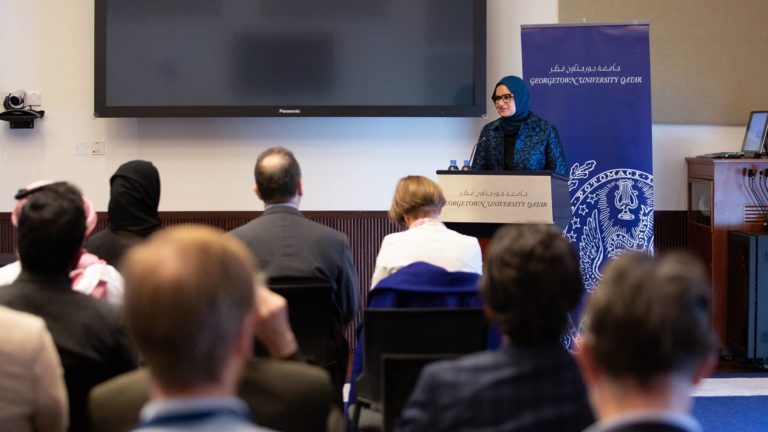 Georgetown Research Conference Renews Focus on Islam's History
Historians and researchers have focused a lot of attention on the Islamic Golden Age, a period of cultural, economic and scientific discovery which placed the Muslim world at the intellectual center of the world. But there has been far less exploration of the historical period that came next. To fill the gaps in this body of knowledge, Georgetown University in…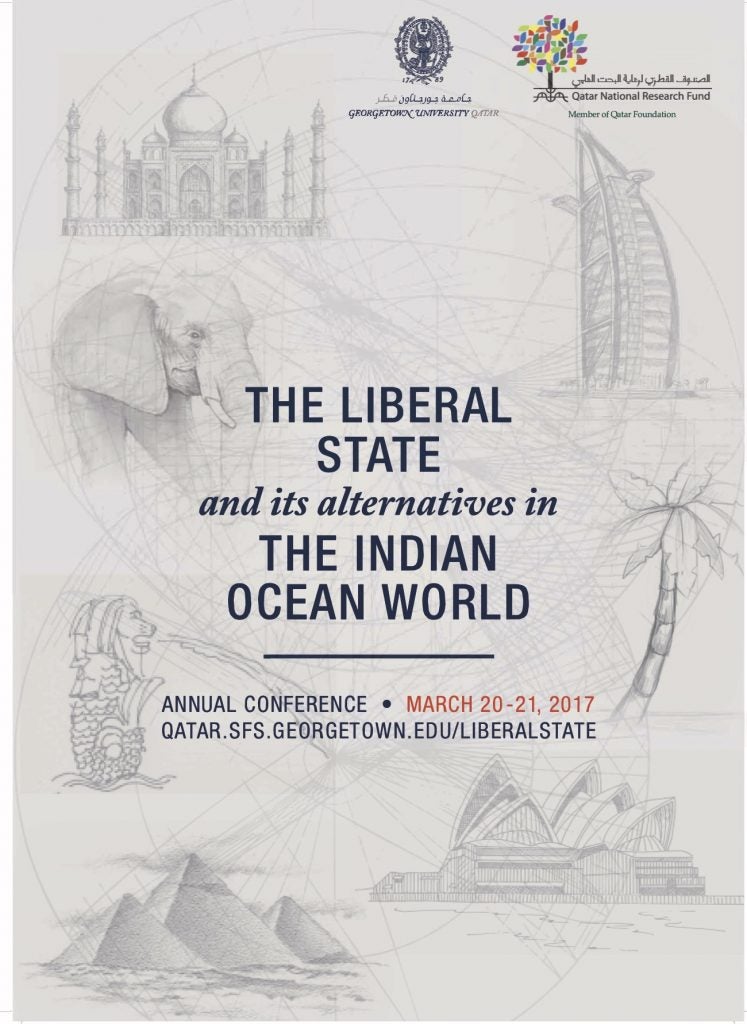 Liberal State and its Alternatives in the Indian Ocean World
The cultures, beliefs, politics, and citizens of countries bordering the Indian Ocean were on the agenda at a recent event at Georgetown University in Qatar. The University's annual faculty conference brought together multidisciplinary scholars from around the world to discuss this year's theme, The Liberal State and its Alternatives in the Indian Ocean.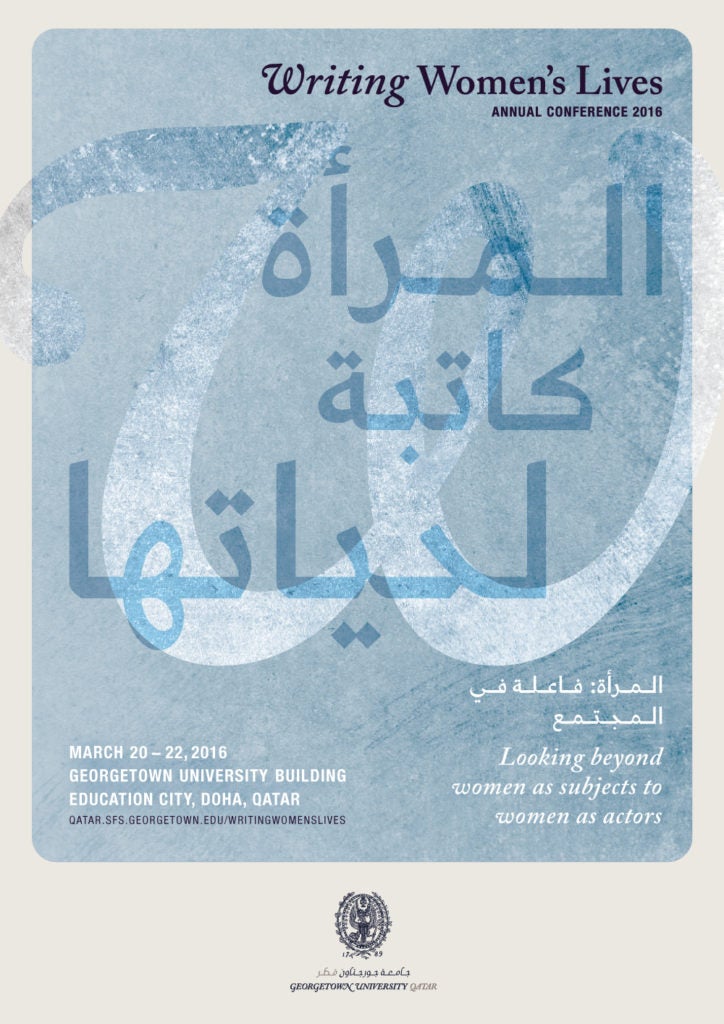 Writing Women's Lives
This two-day conference that brought together renowned scholars and emerging thinkers from universities and institutions around the globe involved in gender studies. The event placed a spotlight on the lived realities and experiences of women in the wake of tremendous global change in culture and technology in the 21st century, with a focus on the developing world.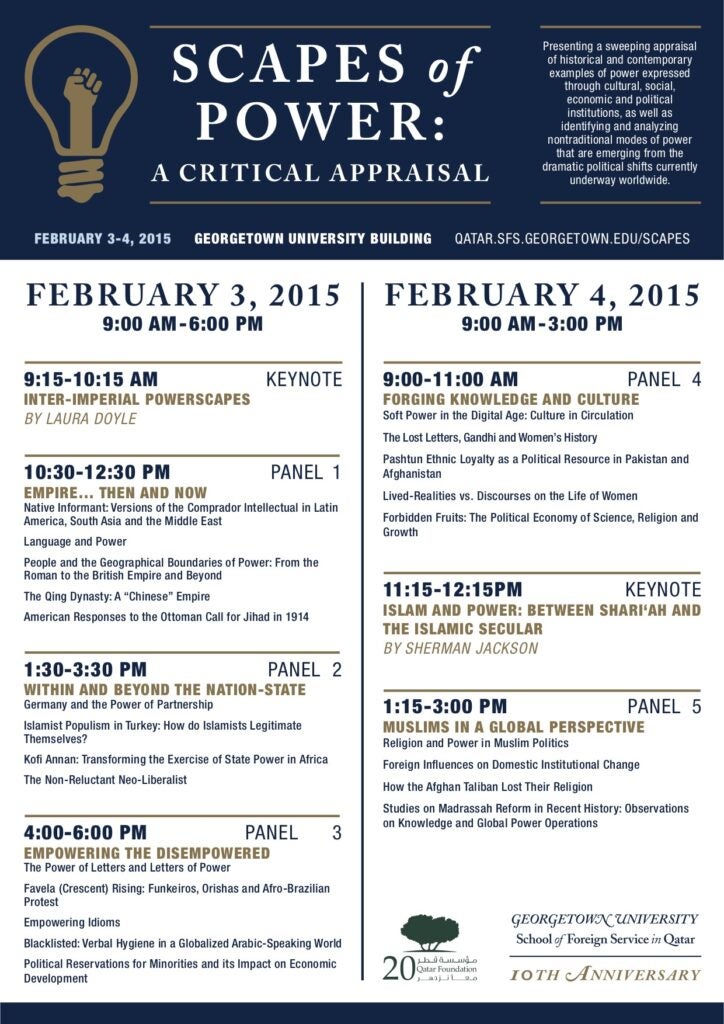 Scapes of Power: A Critical Appraisal
This conference celebrating GU-Q's 10th anniversary, presented a sweeping appraisal of historical and contemporary examples of power expressed through cultural, social, economic and political institutions, as well as identifying and analyzing nontraditional modes of power that are emerging from the dramatic political shifts currently underway worldwide. A range of topics presented new ways of understanding how power has been used to control society from above, and how it can be harnessed to enable change from below.