GU-Q organizes a variety of faculty events that provide a platform for academics, activists, experts, and scholars from all disciplines to discuss their research and expertise and offer insight on key issues. These events bring local and international scholars to the Georgetown campus in Education City to share their knowledge with not only GU-Q students, faculty, and staff but the wider community. The events include for example workshops, lectures, symposiums and panel discussions.
GU-Q and HBKU lecture:
The Foundation of International Thought
The liberal international order, which has been underpinned by the military and economic power of the United States and its allies since the Second World War, is facing global competition and decline. But the age of Western liberalism was likely "a giant historical fluke" to begin with, said Associate Professor of History at Georgetown University in Qatar (GU-Q), Dr. Edward Kolla.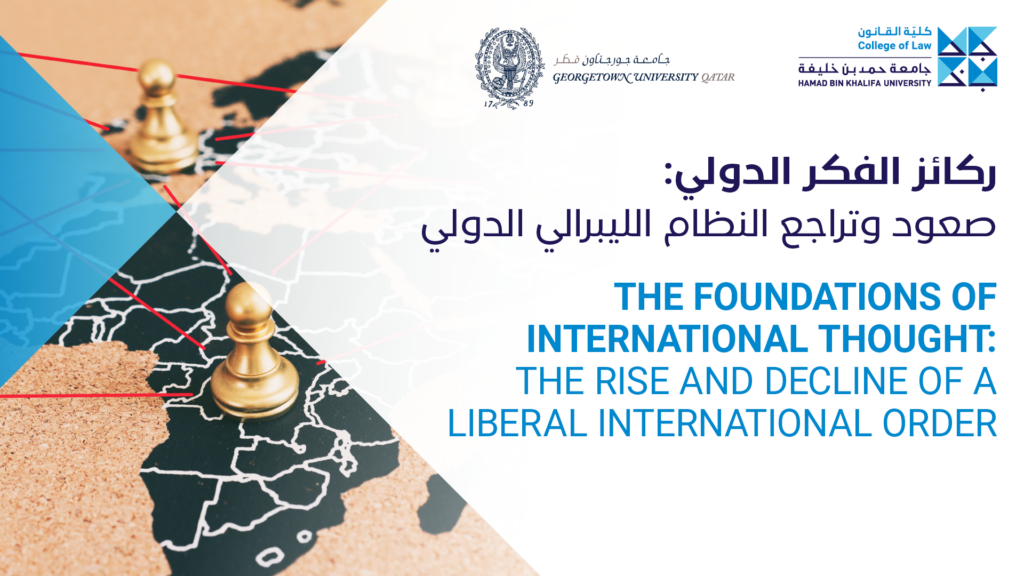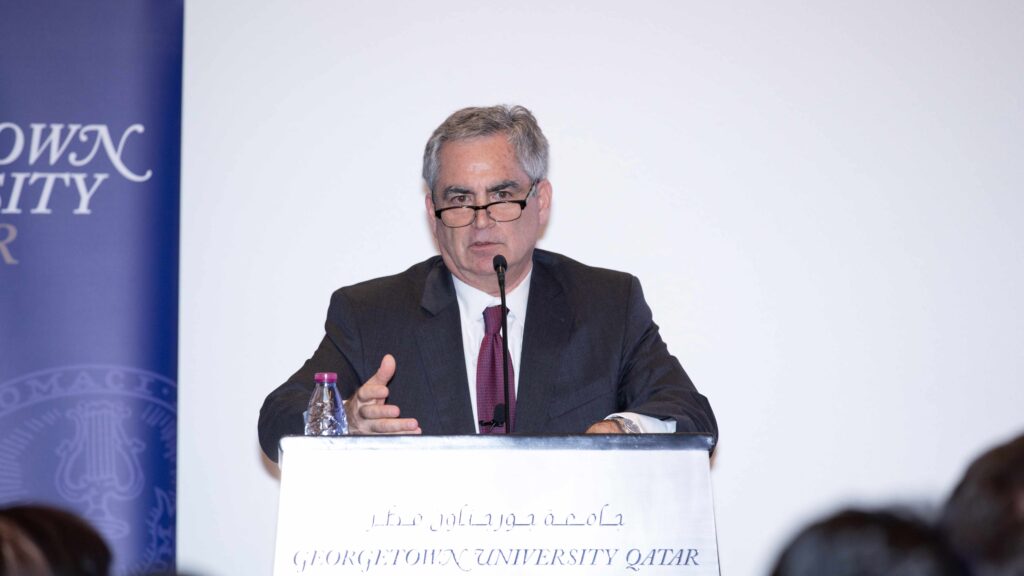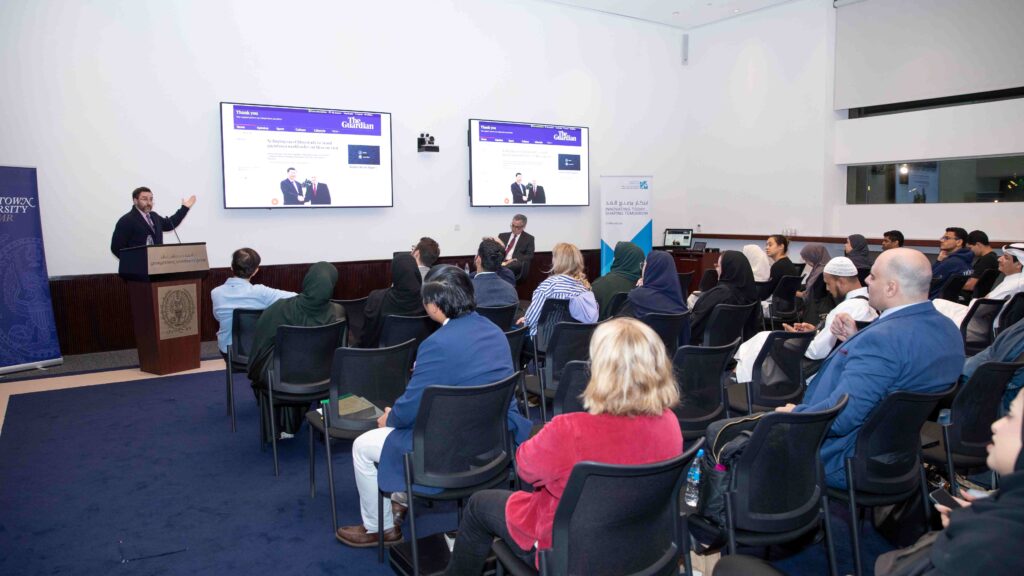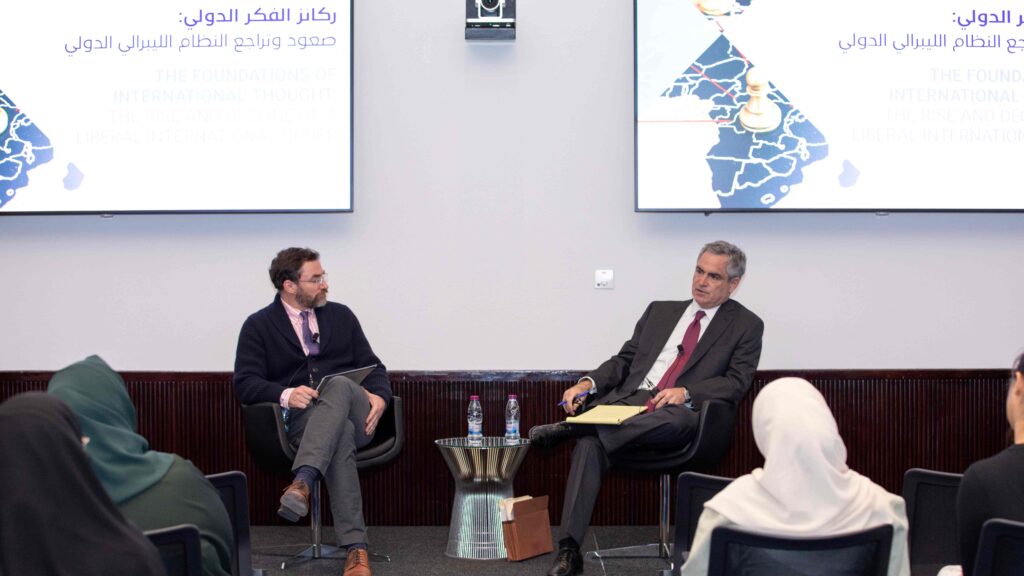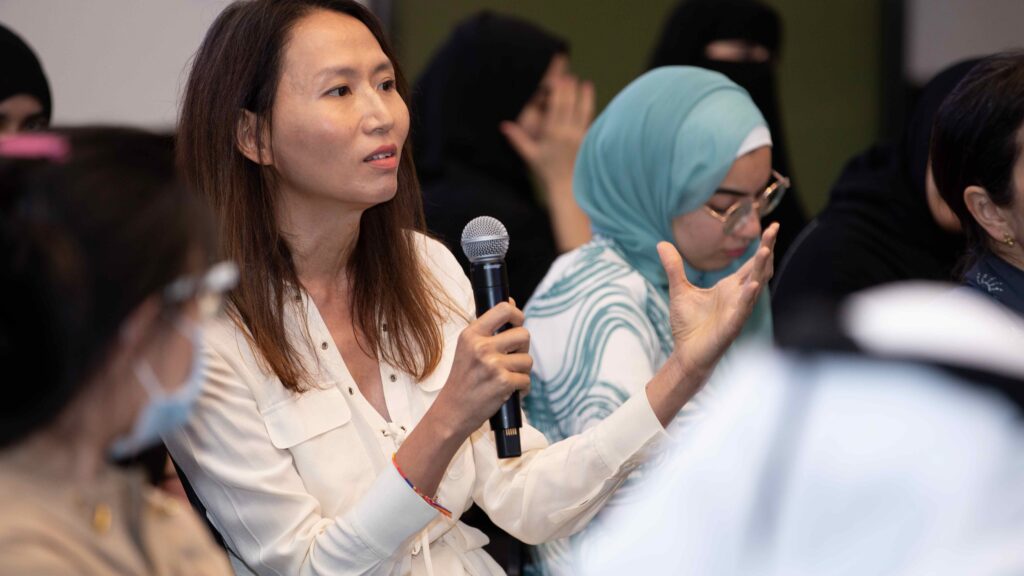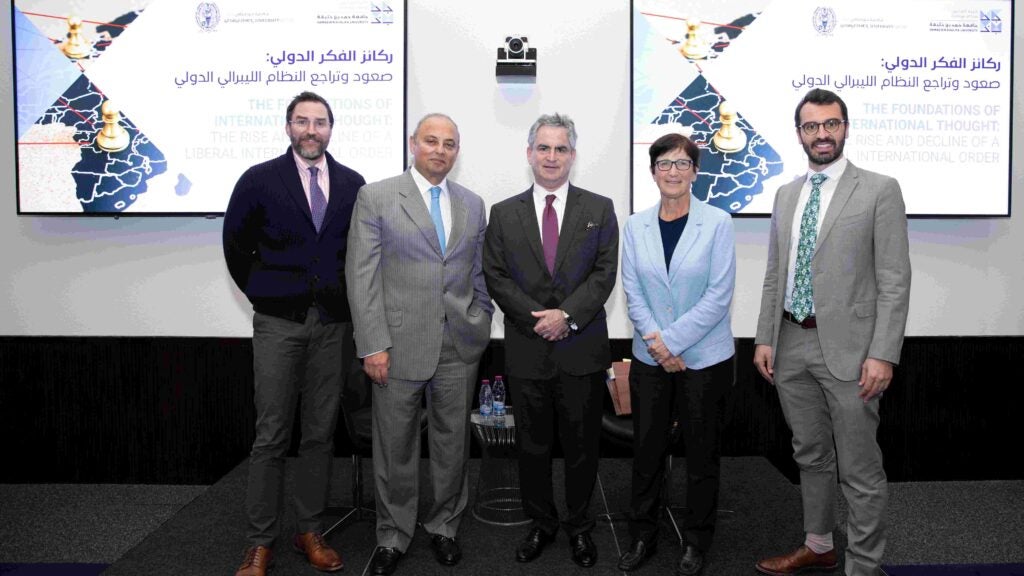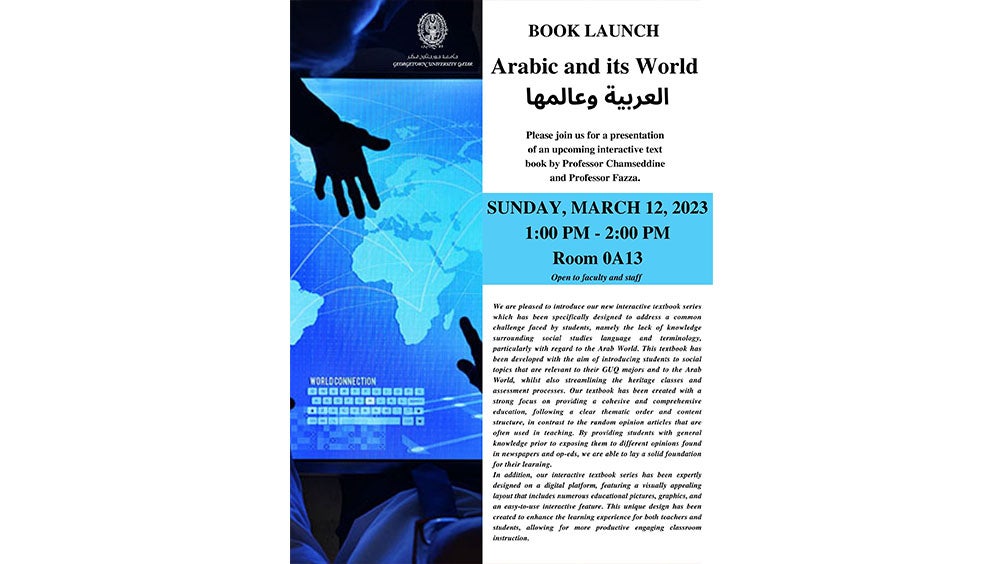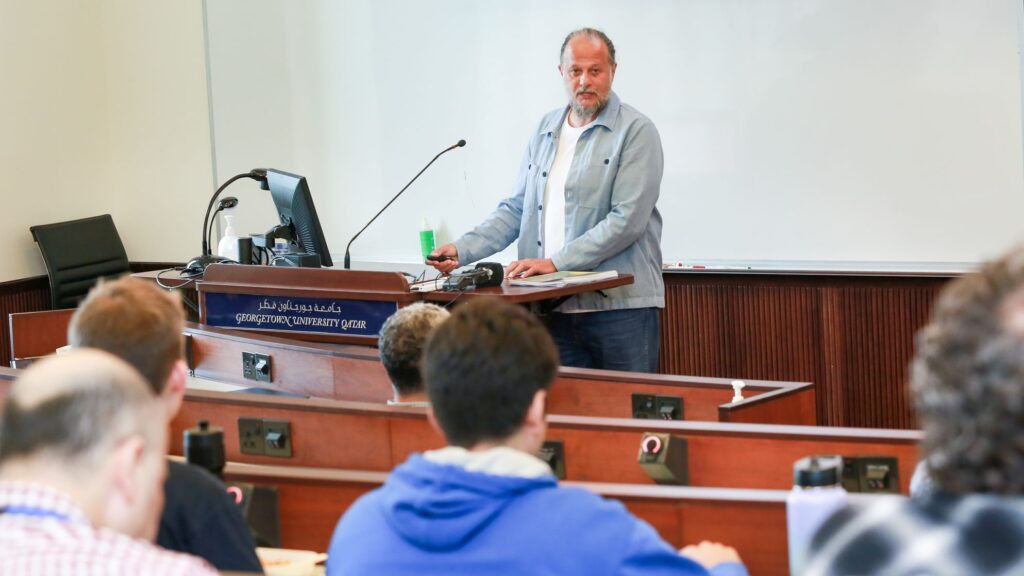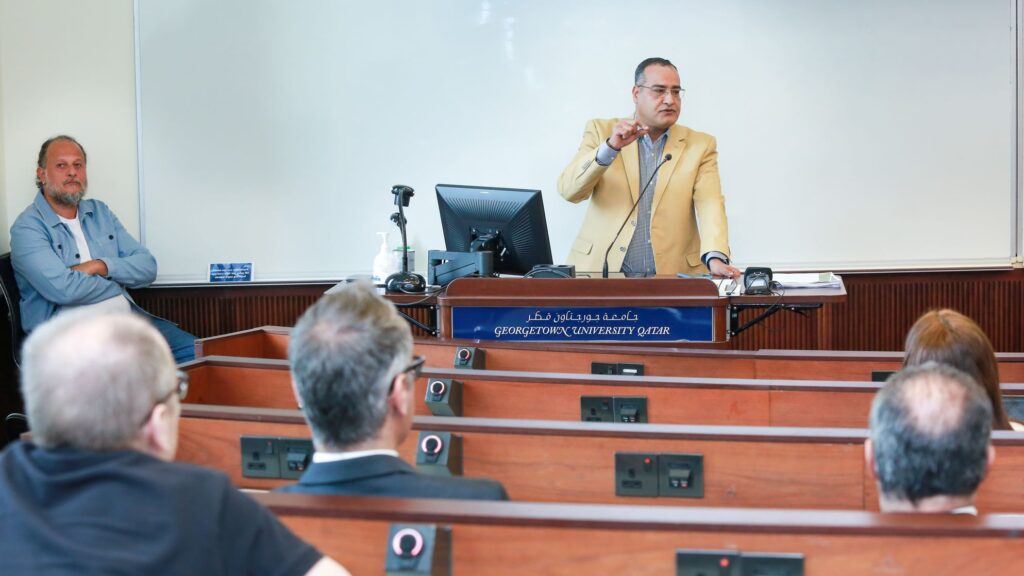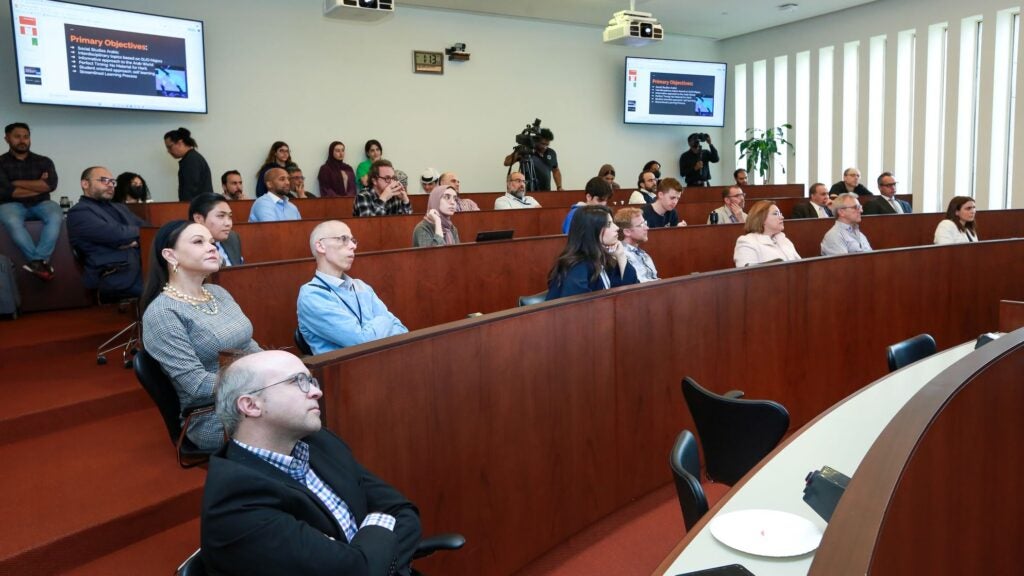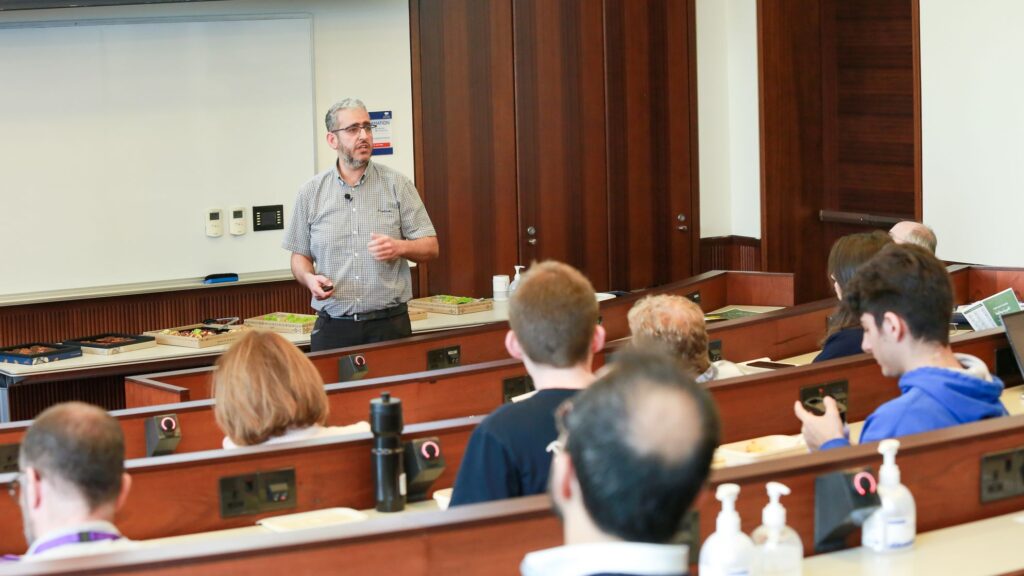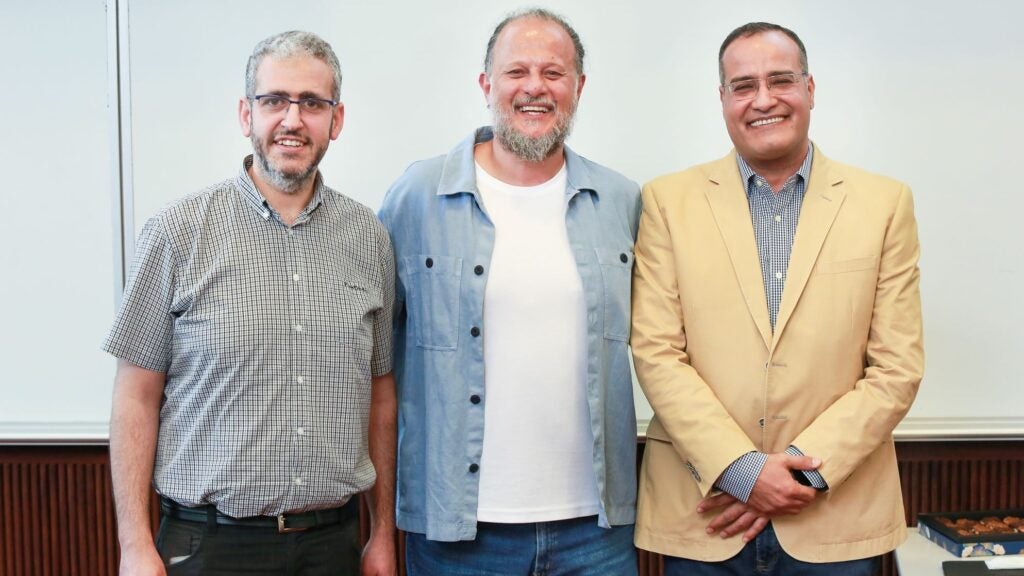 Book Launch:
Arabic and its World
Professors Abdul Rahman Chamseddine and Hany Fazza introduced their upcoming interactive textbook which has been specifically designed to address a common challenge faced by students, namely the lack of knowledge surrounding social studies language and terminology, particularly with regard to the Arab World. The interactive textbook series has been expertly designed on a digital platform, featuring a visually appealing layout that includes numerous educational pictures, graphics, and an easy-to-use interactive feature.
Arabic Book Club
The Arabic Book Club at Georgetown University in Qatar, in cooperation with the Doha Institute for Graduate Studies cordially invites you to a discussion session on the book "On the Islamic
Intellectual and Arab Maladies: Reflections on the Contemporary
Predicament." Guest Speaker Dr. Abdel-Wahhab Al-Afandi; President and Provost of the Doha Institute for Graduate Studies, Dr. Ibrahim Mohamed Zain; Hamad Bin Khalifa University, Dr. Khaled Al-Hroub; Northwestern University in Qatar, Dr. Rachid Boutayeb; Doha Institute for Graduate Studies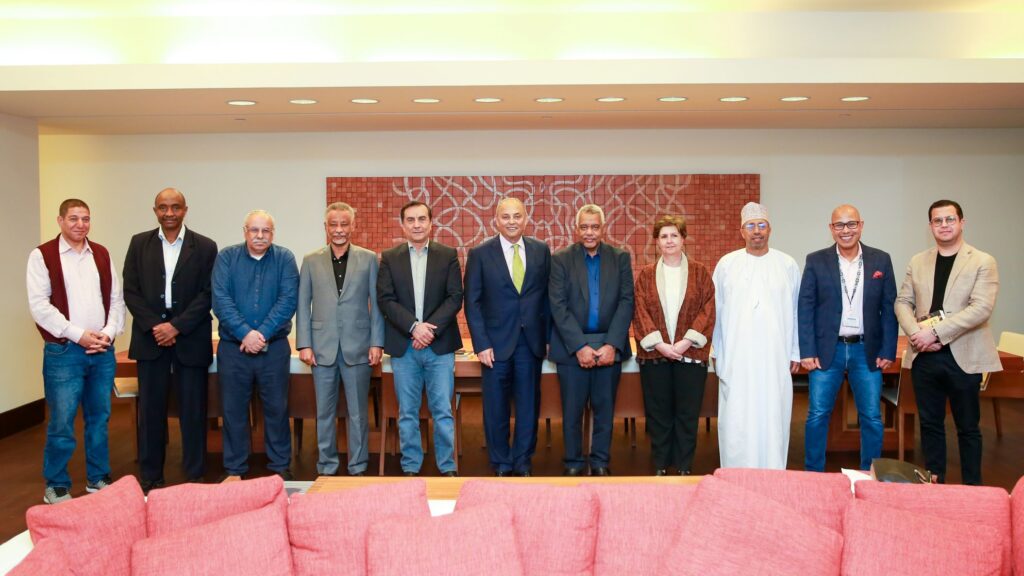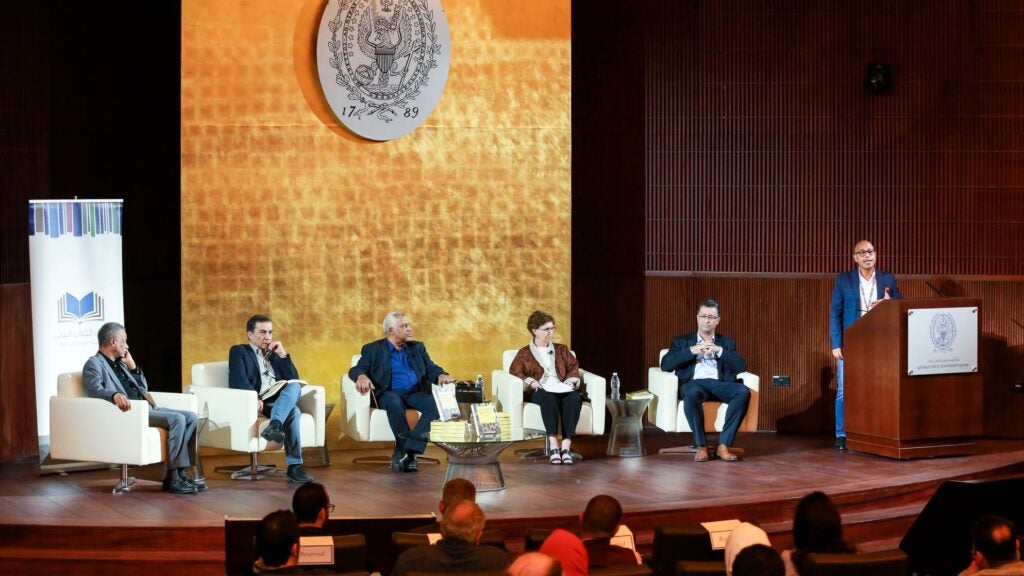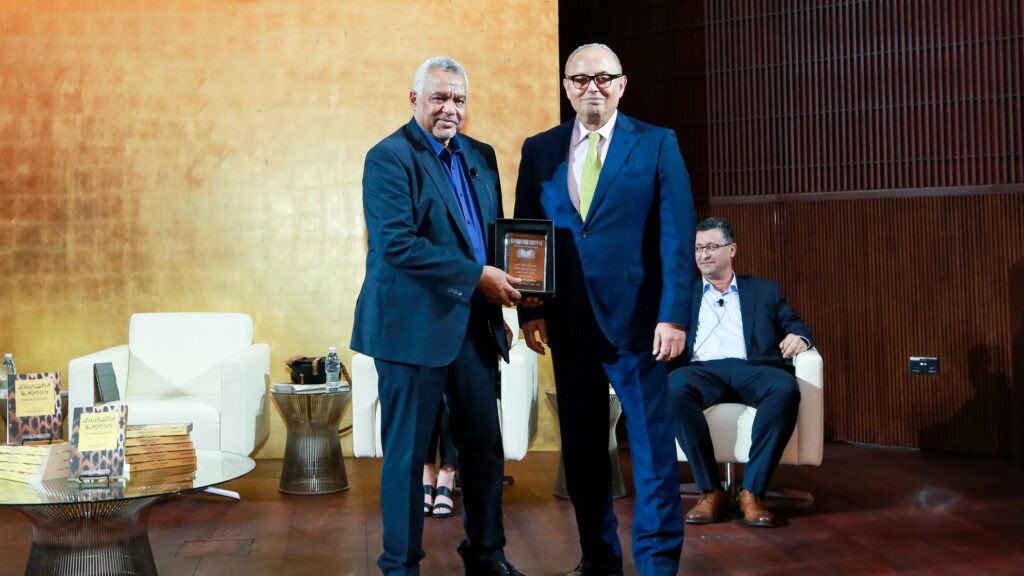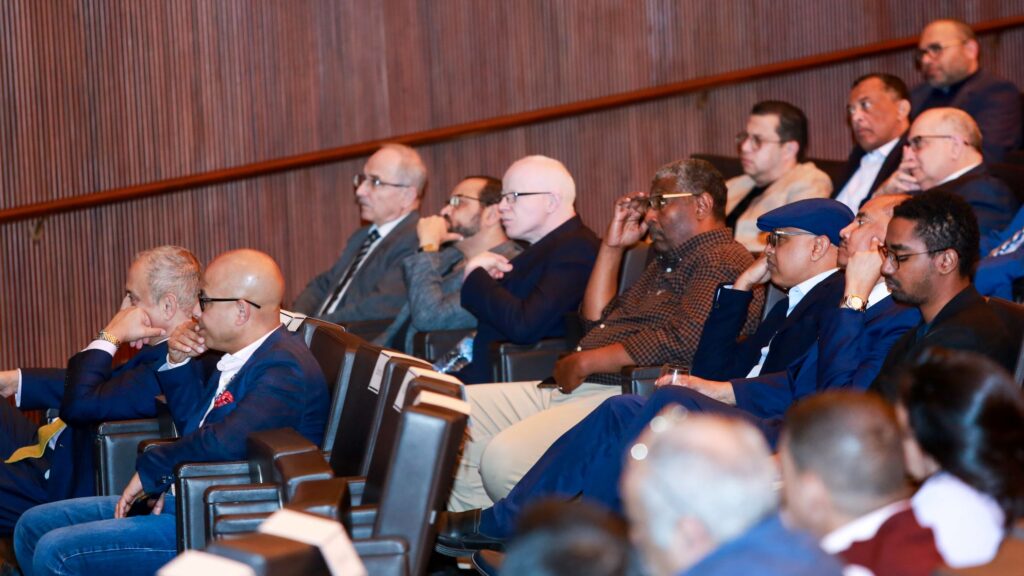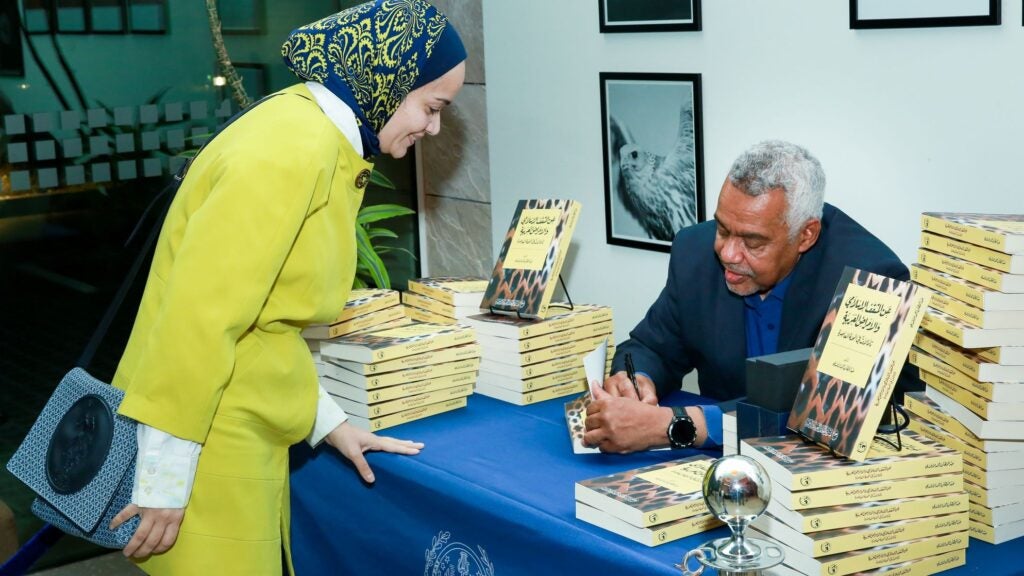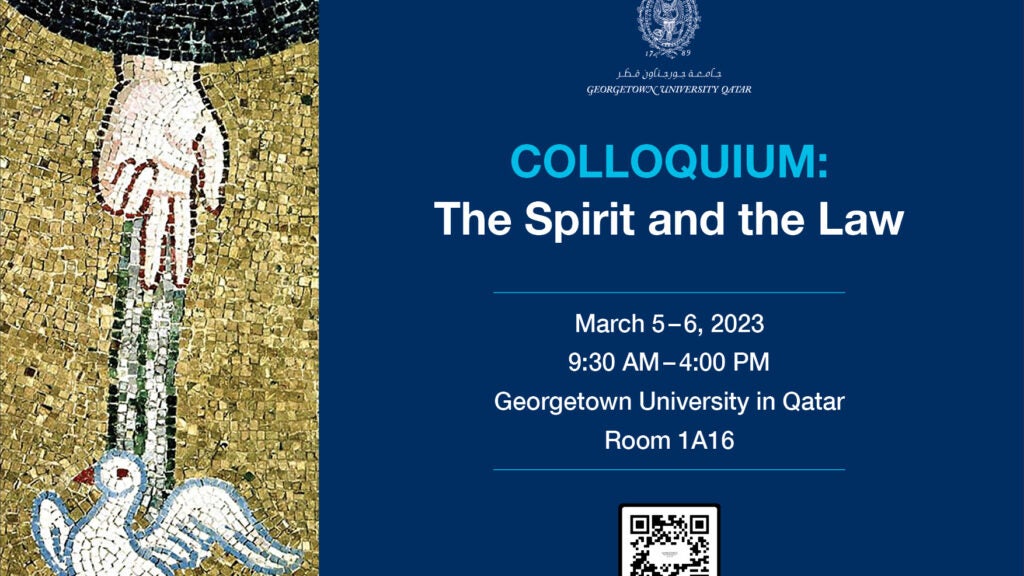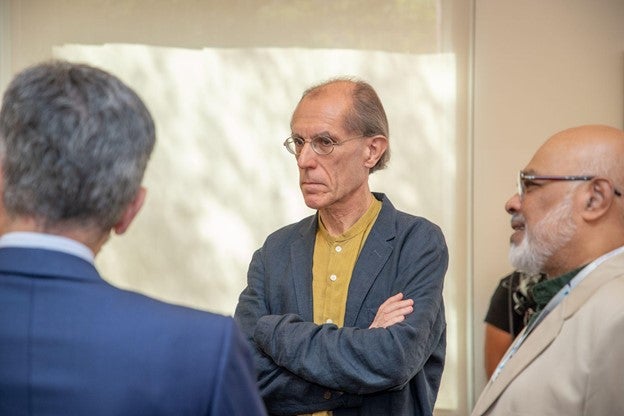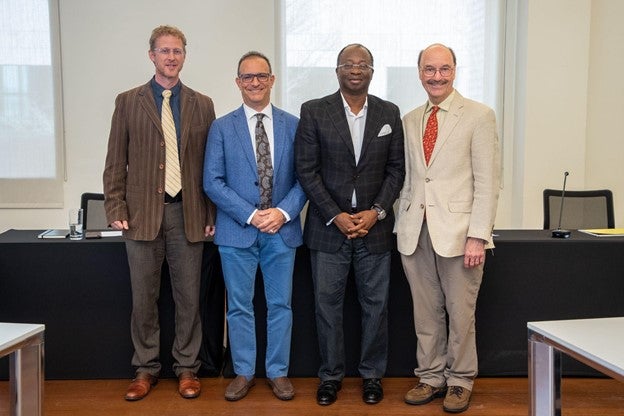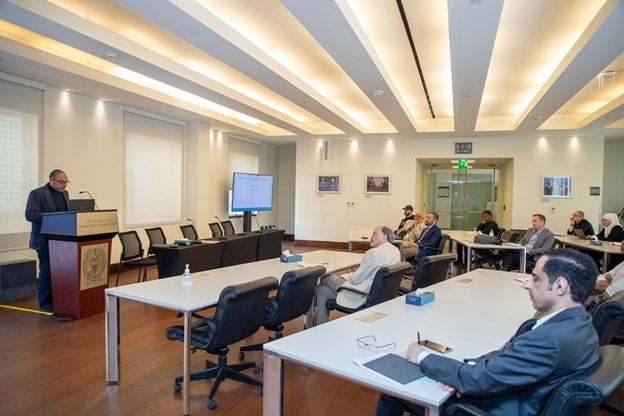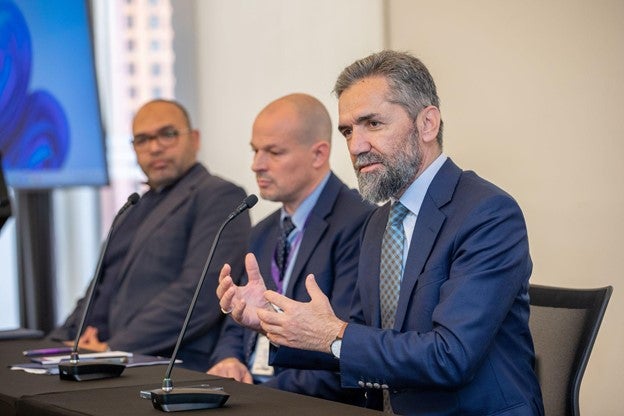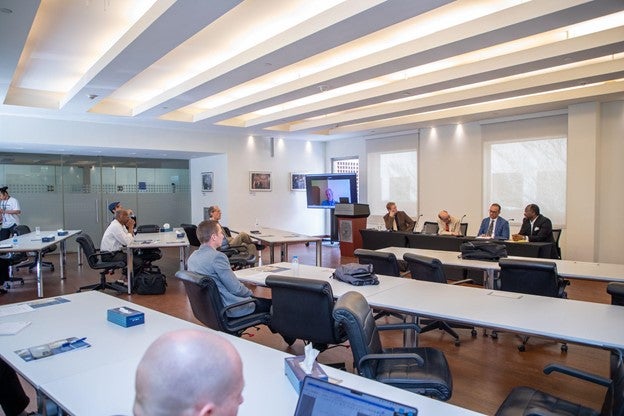 Theology Colloquium:
Spirit and the law
The Colloquium on the "Spirit and the Law" explored the ways in which legal frameworks can shape religious practices, and how religious practices become institutionalized through law. The event offered a platform for the rich exchange of ideas and perspectives across disciplines and religious traditions by scholars from GU-Q, the Theology Department at Georgetown University in Washington, DC, QF partner universities, including HBKU, Northwestern Qatar, VCUarts Qatar, and institutions in Europe and South Asia.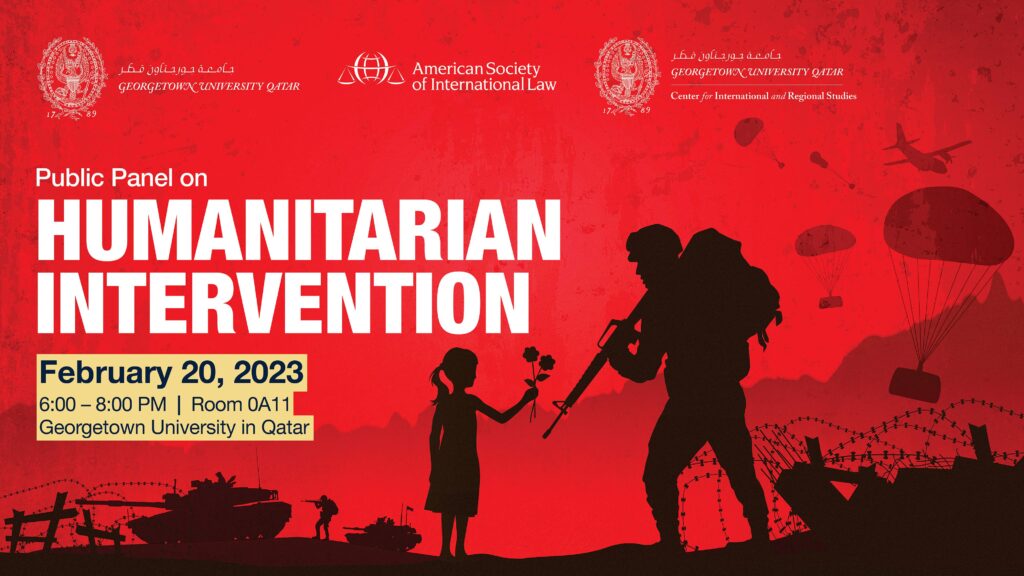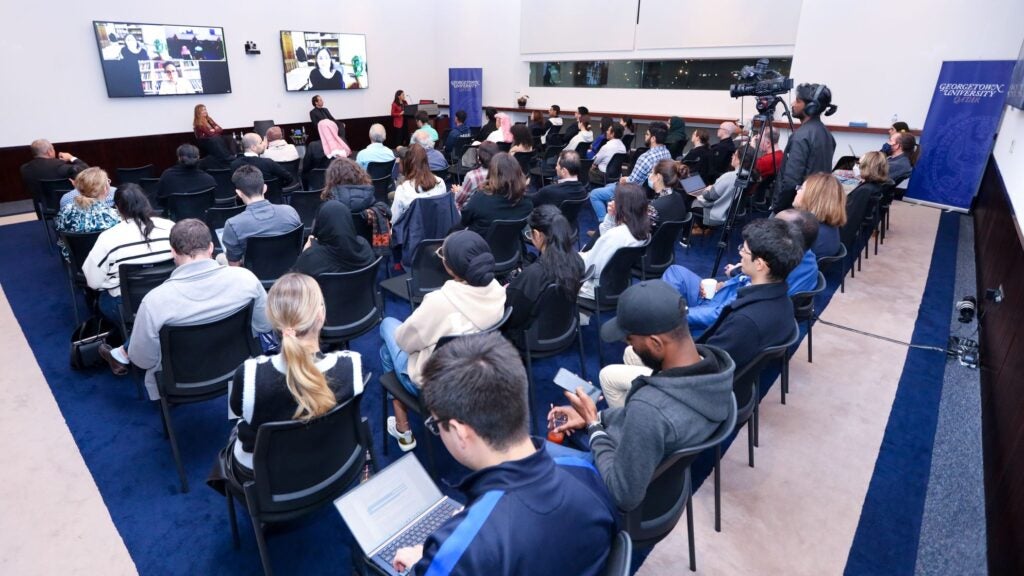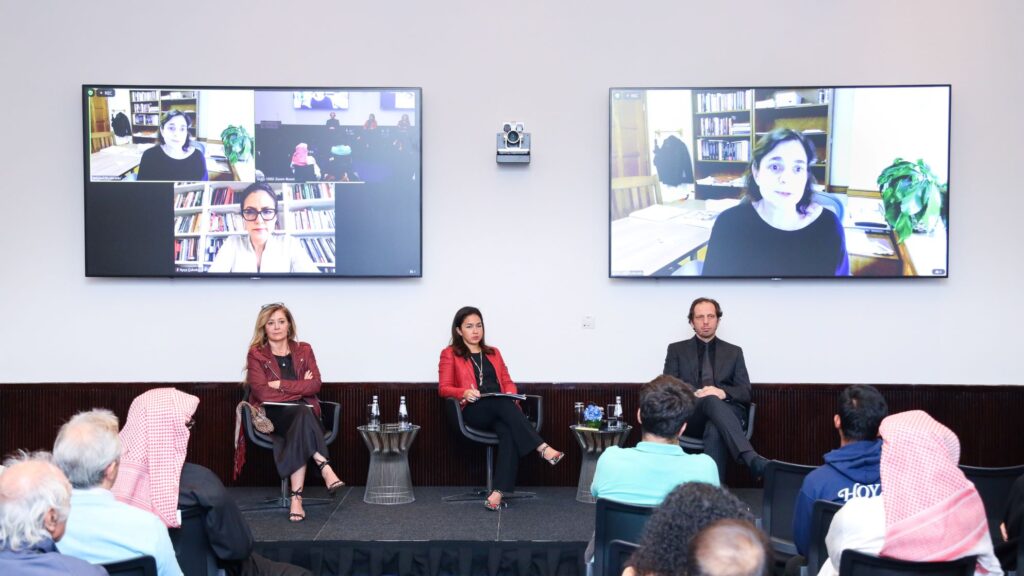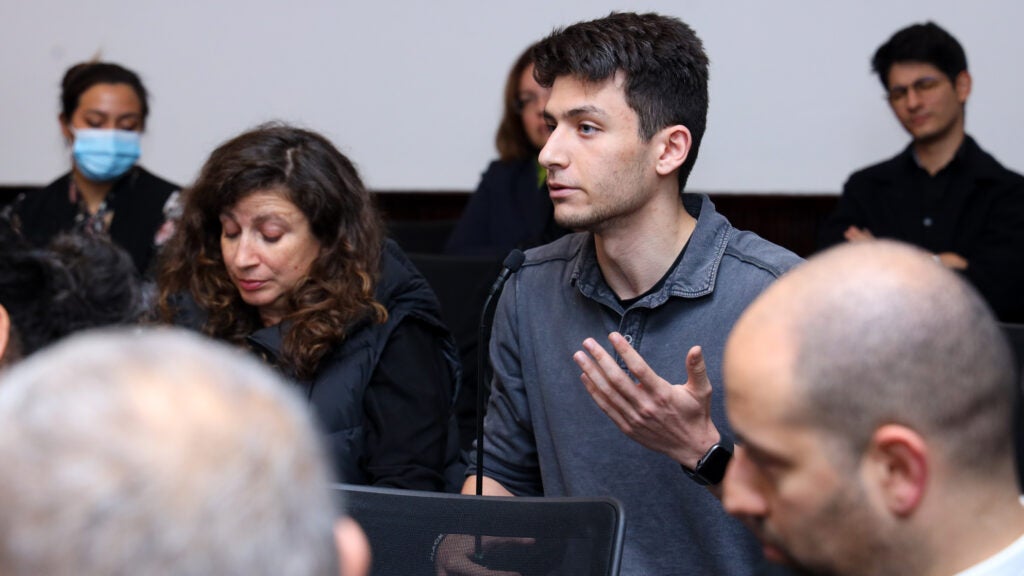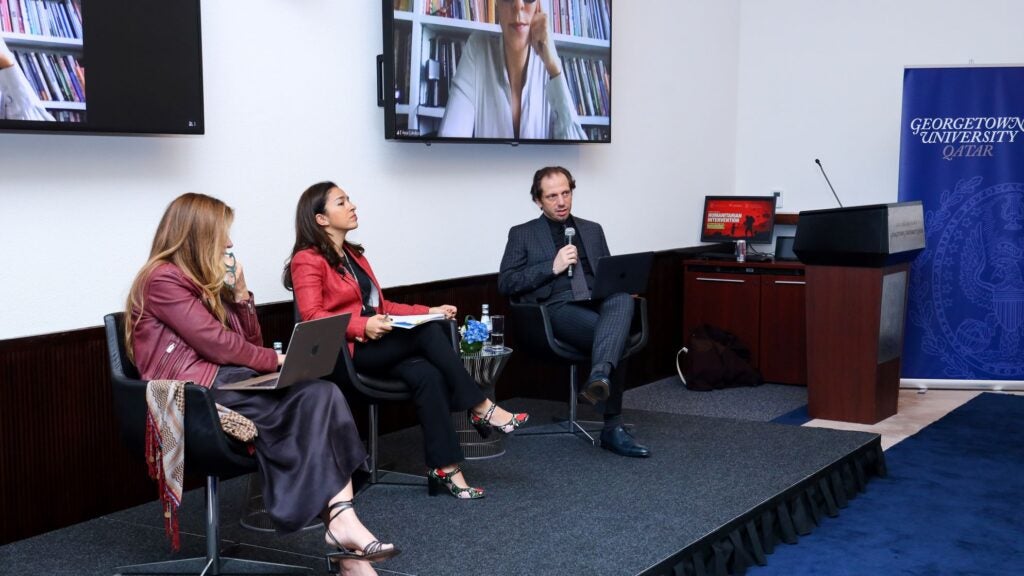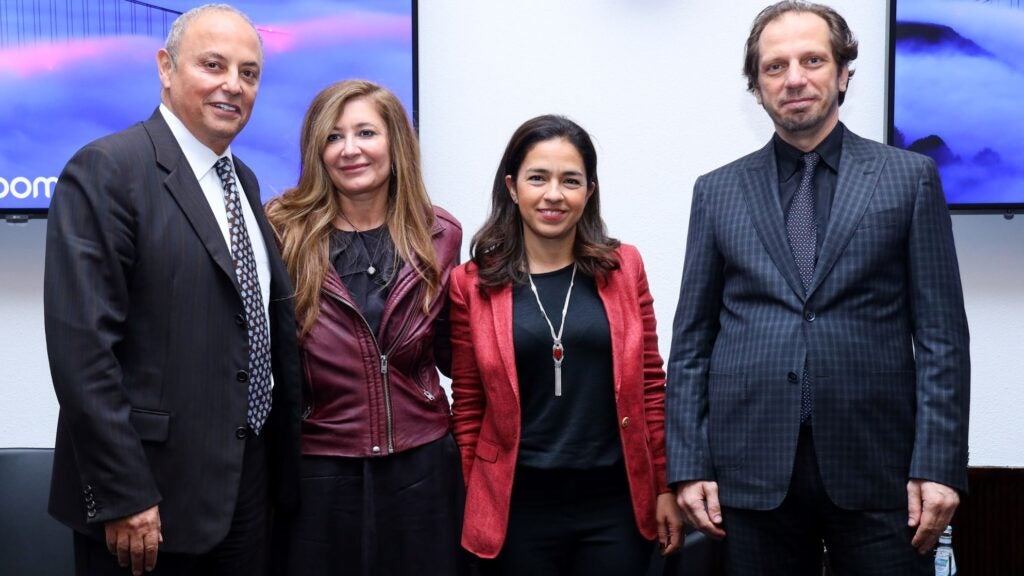 Public Panel:
Humanitarian intervention
The perils and potential of humanitarian intervention are highly debated among political scientists, international lawyers, and civil society professionals. A panel of experts and scholars of international law and regional politics will explore how our understanding of humanitarian intervention becomes more complex as we consider its objectives and impact using both historical and contemporary examples, including Iraq, Libya, Kosovo, Syria, and Russia-Ukraine.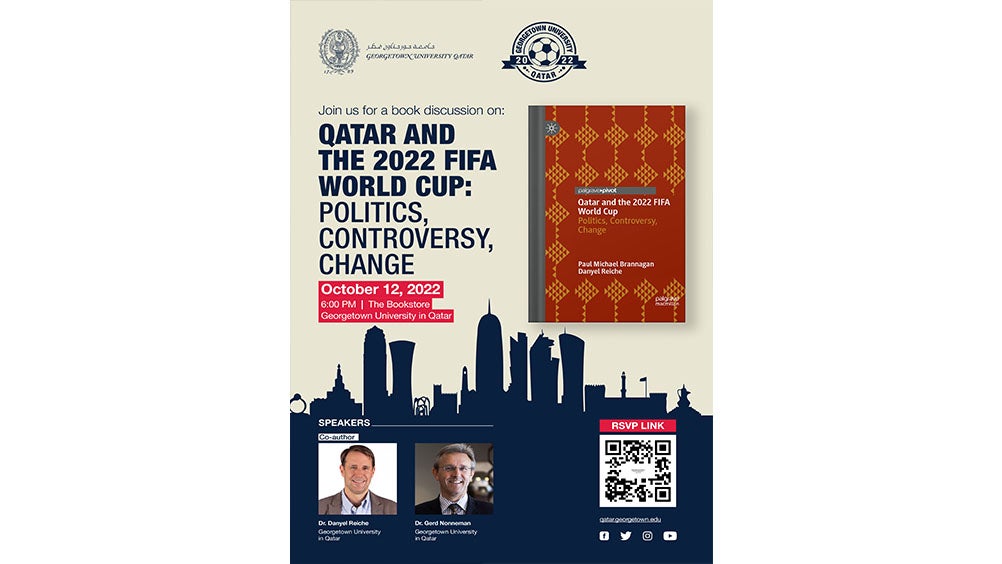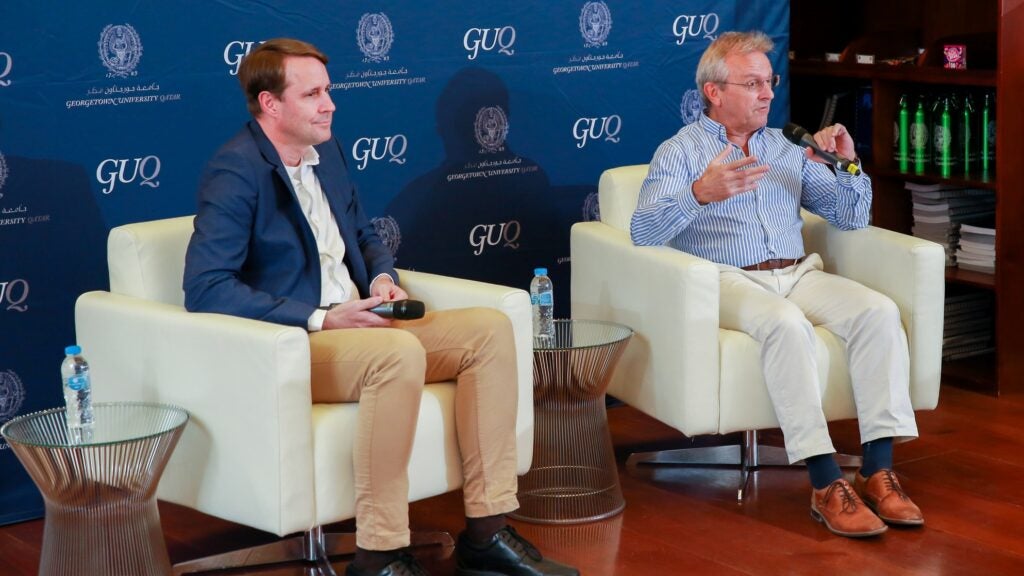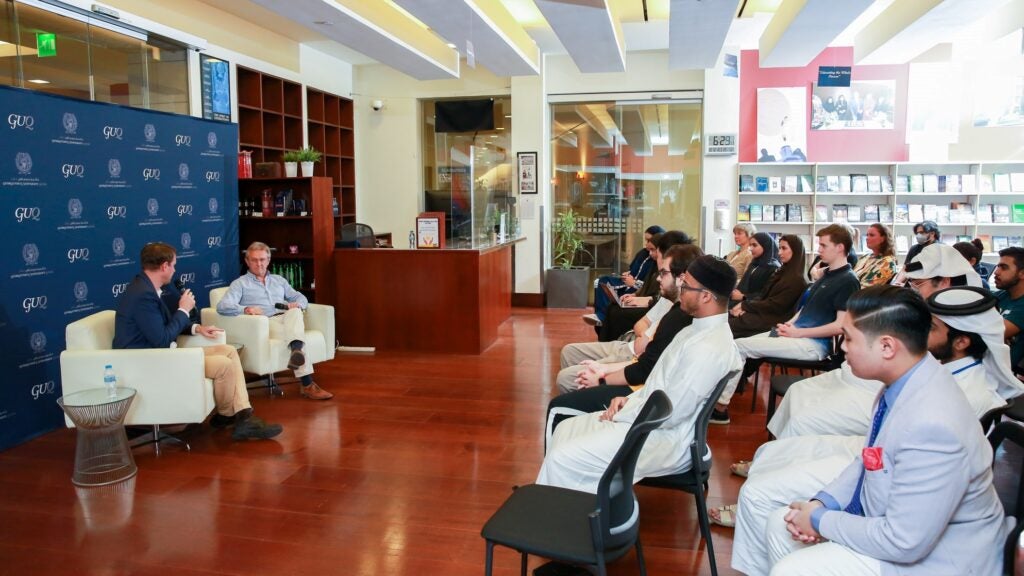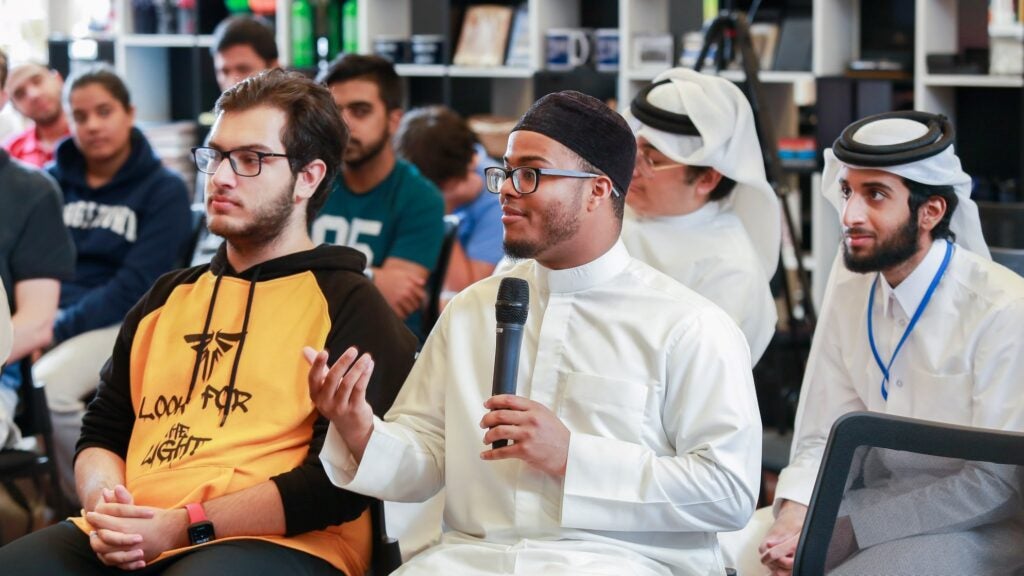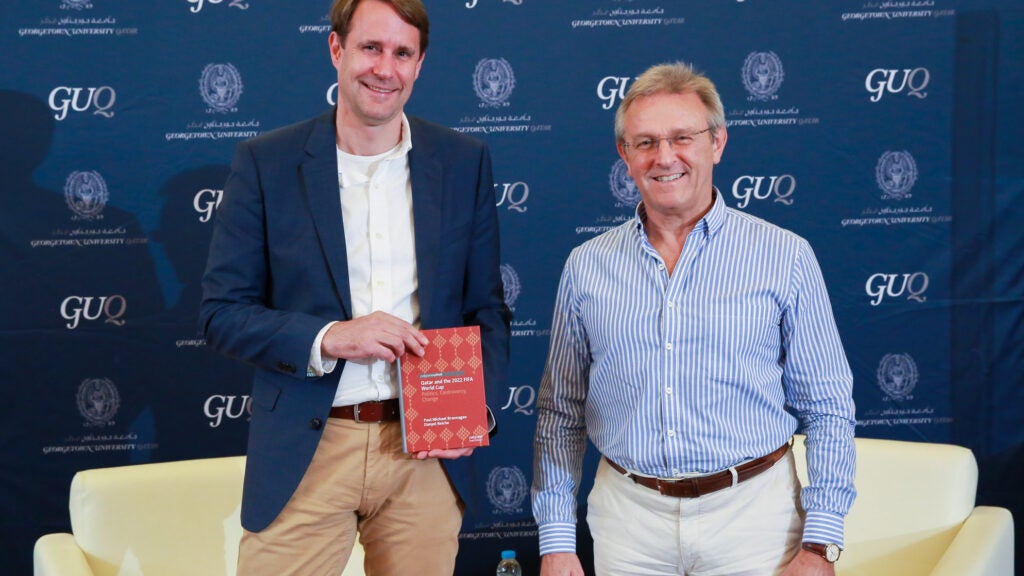 Book Discussion:
Qatar and the 2022 Fifa World Cup.
Before the World Cup 2022, one of GUQs Professors and the authors of the book Qatar and the 2022 FIFA World Cup: Politics, Controversy, Change, Dr. Danyel Reiche, had a discussion with Professor Gerd Nonneman about his the book and the effects hosting these kinds of world know events politically has had and will have in Qatar and in the wider region.