Mentor Tea Highlights Dramatic Rise of Qatari Women in Business and Politics
With a central message about the important role women play in Qatar's growing economy, Sheikha Alanoud bint Hamad Al-Thani, the Managing Director of Business Development at the Qatar Financial Centre Authority (QFC), was the featured guest speaker at a webinar hosted by QF partner Georgetown University in Qatar. The talk was part of the "Mentor Tea" series, a collaboration between…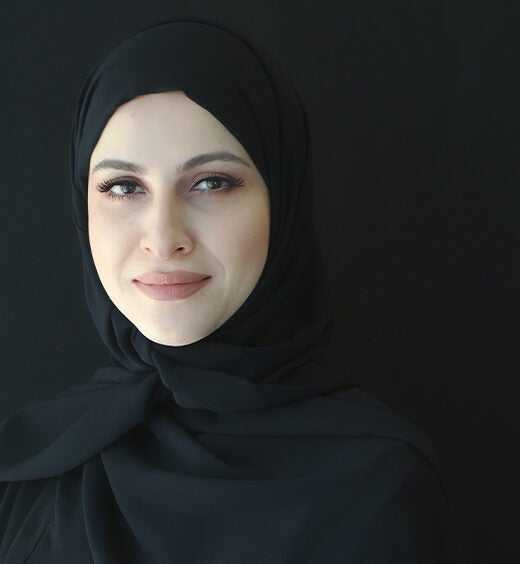 Active Alliance
Georgetown Women's Alliance Qatar organizes regular events, ranging from Mentor Teas to panel discussions, book and movie discussions and expert lectures. All our public events are advertised on the GU-Q Events website – we look forward to seeing you!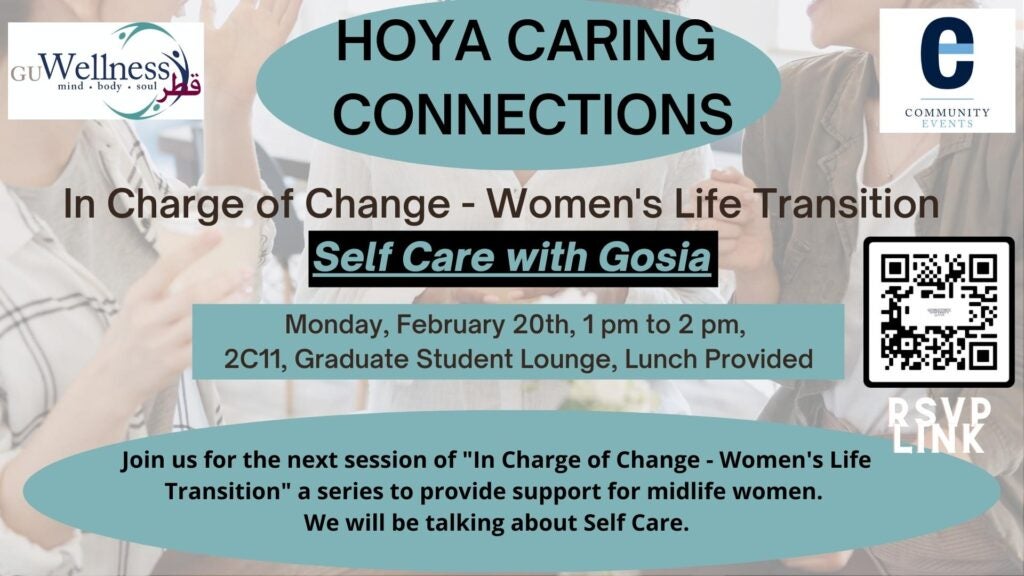 Hoya Caring Connections
Malgorzata Lewdon led a talk titled In Charge of Change – Women's Life Transition. During this talk she promoted self-care tips and support for midlife women.
Workshops
Asma Dhifallah led a session titled On the path to becoming: Self-leadership skills to driving one's academic future. Throughout the session, she described the necessary mindset and the practical habits to manage one's post-graduate academic and professional tracks, with reflections from her personal journey and from the literature on 'female heroes'. 
The session attracted attendees who shared their ambitions, talked about their role models, and joined in creating a collective vision cloud.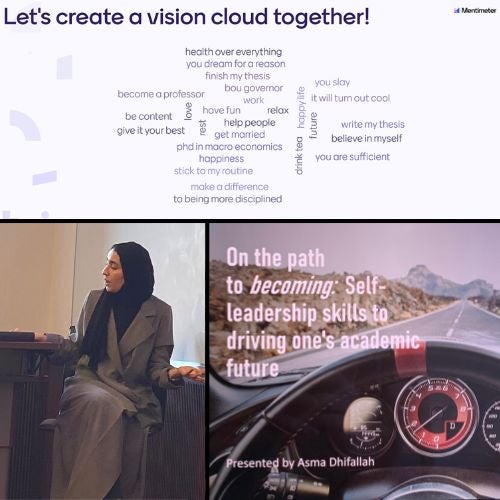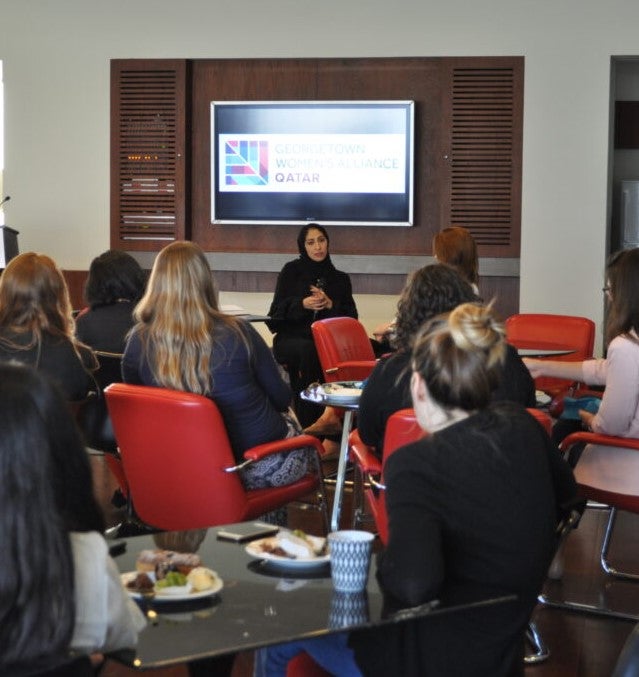 Mentor Teas
During Mentor Teas interesting women across different organizations and paths or life share their stories.
Past speakers at these casual events, organized in collaboration with the GU-Q Women's Center, have included:
H.E. Stefanie McCollum, the Ambassador of Canada to Qatar
Aysha Al Mudahka, Director, Strategic Initiatives and Partnership Development, Qatar Foundation
Professor Jane Aiken, J.D., Vice Dean and Professor of Law, Georgetown Law Center
Chair of the President's Task Force on Gender Equity
Zahra Babar, Associate Director for Research at CIRS at Georgetown University in Qatar
Panel Discussions and Lectures
How does Qatar deal with Covid-19?
What is it like to be a working woman during a pandemic?
And how to take care of your emotional health?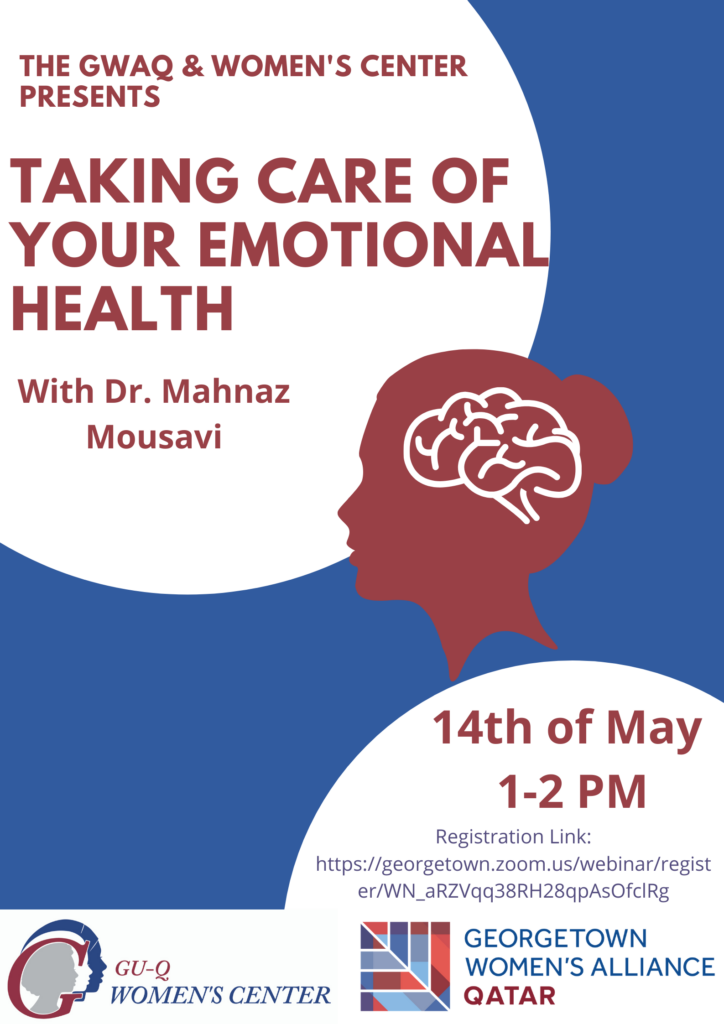 Book Clubs and Movie Discussions
GWA-Q's January 2021 book discussion was organized virtually in collaboration with the Georgetown Women's Alliance (in Washington D.C.) and Sabaya book club. The book Woman in Battle Dress is an ode to the courage, determination and 'battle' spirit of a woman who rebels against the norms of the society and perseveres in following her dreams and convictions.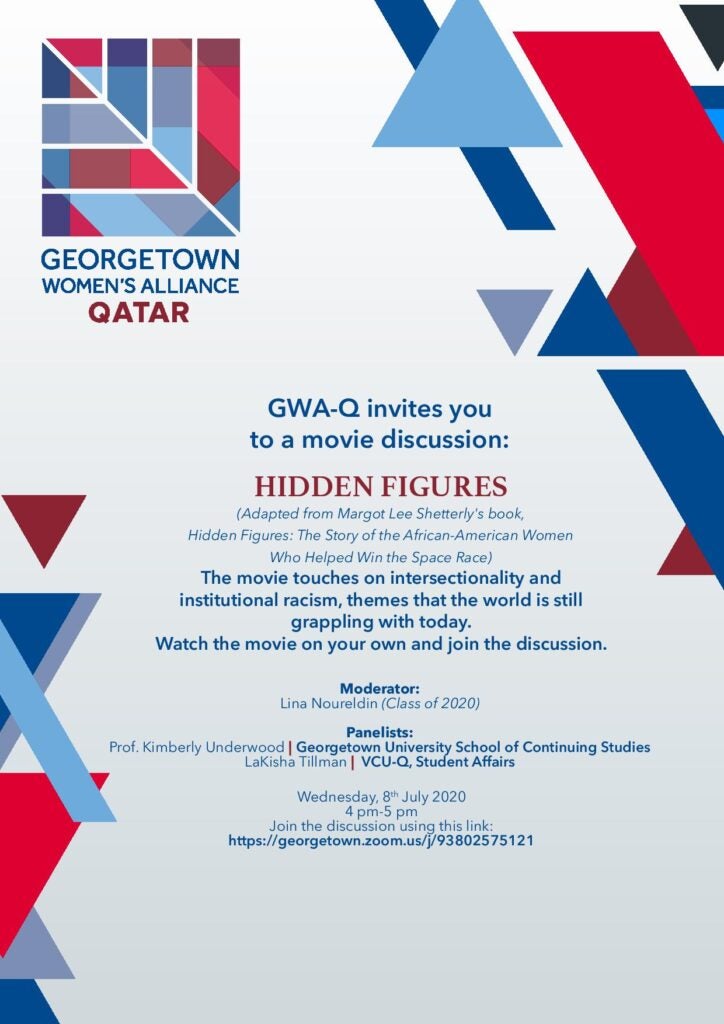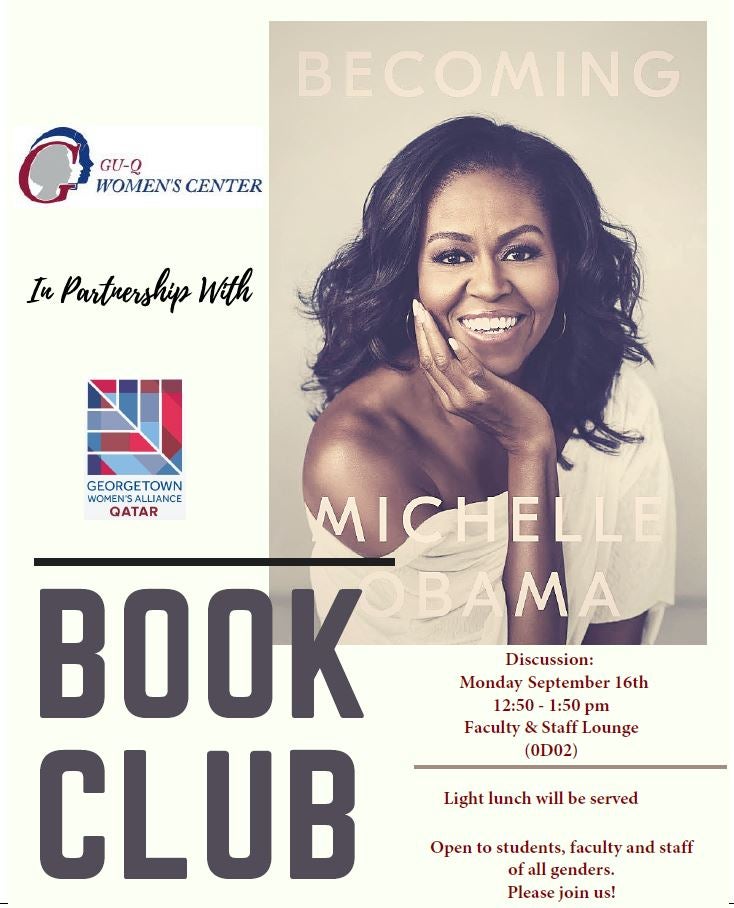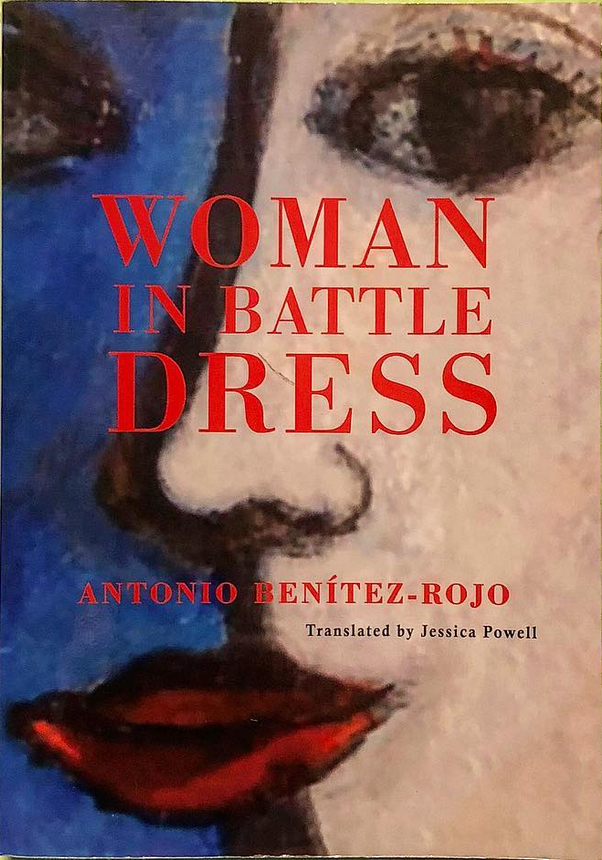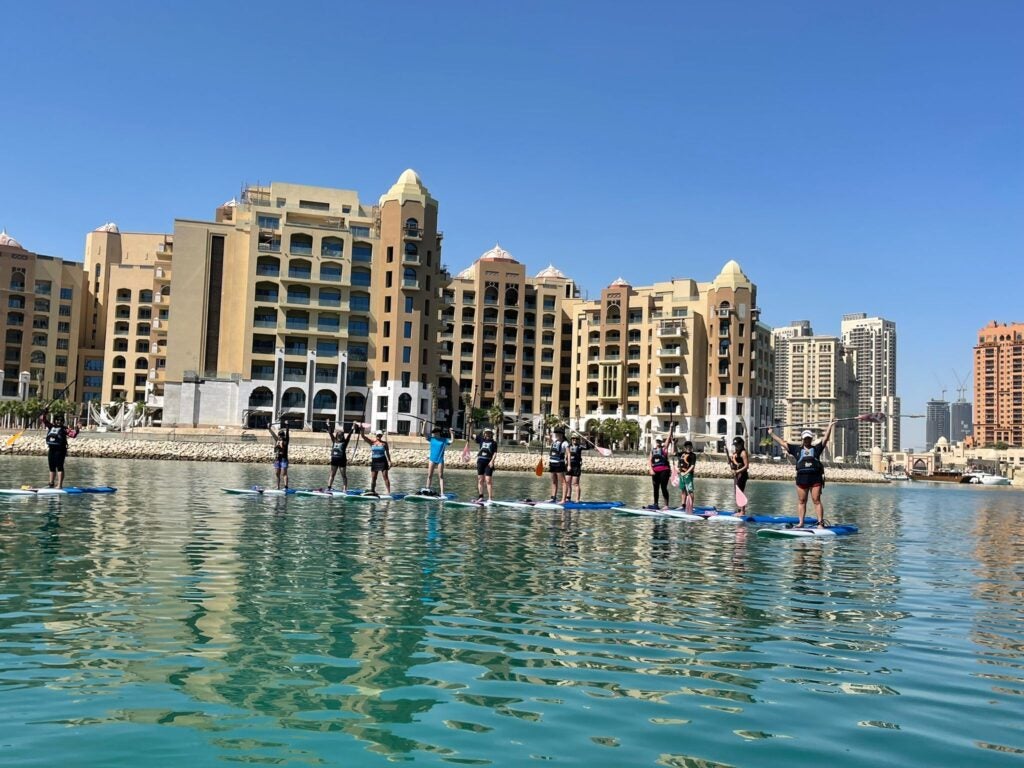 Fun morning for a good cause
GWA-Q group activities do not limit to the GU-Q building. This paddle boarding session was organized in support of the breast cancer awareness. The group enjoyed the beautiful sceneries and getting to know each other outside work.
Suggest an activity
To suggest an activity (type of event, proposed time, speakers, etc.) you may send your request via qatargwa@georgetown.edu.

Why we have too few women leaders | Sheryl Sandberg