Women's Alliance Membership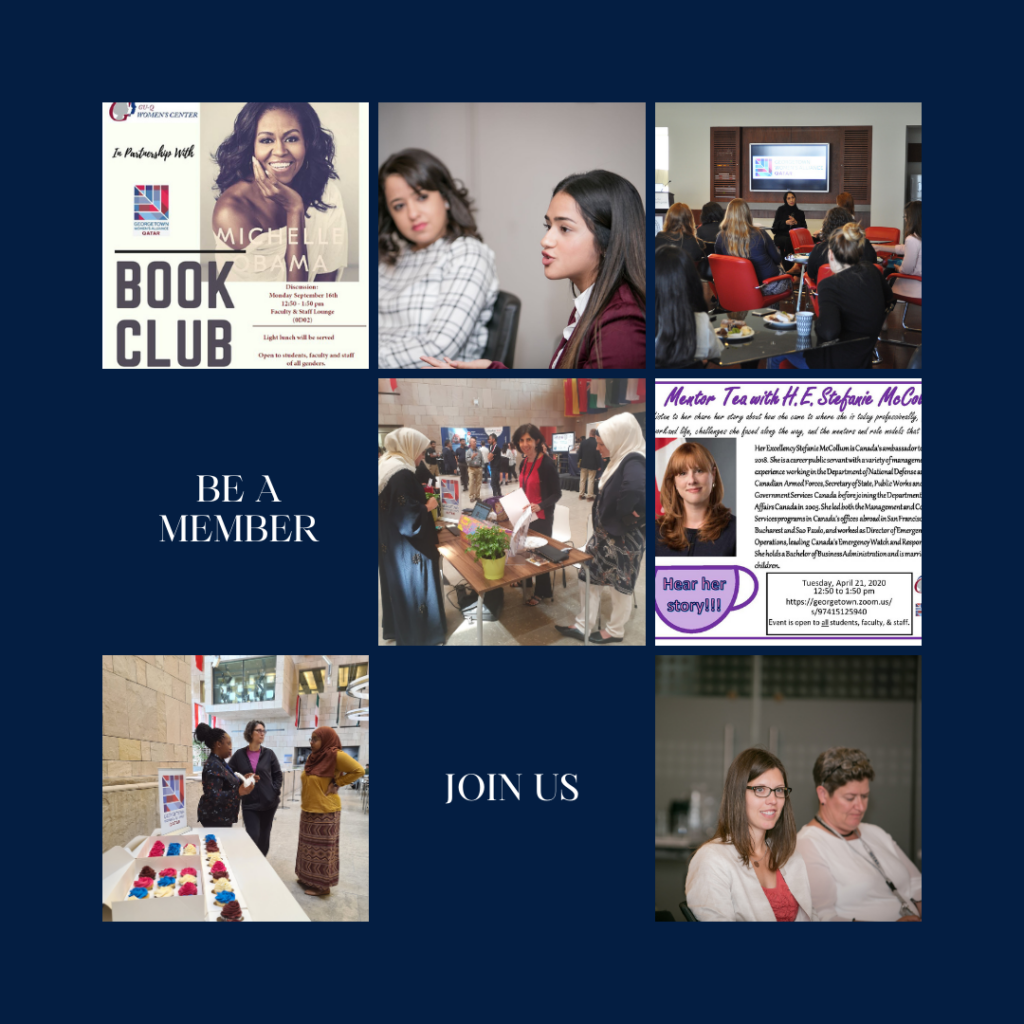 Members of the Georgetown Women's Alliance Qatar chapter become part of a broader group of individuals who are committed to fostering an environment where women learn, grow and thrive in our community.  By becoming a member, you will be alerted to events and initiatives hosted by the GWA-Q, and you are eligible to participate in our mentorship program.  All members of the Georgetown University in Qatar community are welcome to join us, regardless of gender. 
Join us today by completing this short form.
"At GWA-Q, we believe that the strength of a group lies in the diversity of its members and the range of experiences and talents they bring. That is why GWA-Q is open for membership to all GU-Q faculty, staff, students and alumni who share a strong commitment to empowering women and supporting their learning and growth. As successful alumni interested in attending events, networking or participating in programs designed to develop women's talents, we encourage you to be members of the GWA-Q. We hope you join us at our scheduled activities for the upcoming year and we look forward to your contribution."
Hala Sheikh Al Souk, GWA-Q Alumni Representative