GU-Q Grant
Georgetown University offers need-based grants each year based on eligibility determined through the CSS Profile.
How to Apply for a GU-Q Grant
Complete the CSS Profile every year to determine your eligibility for aid for the upcoming academic year. The CSS code for Georgetown University in Qatar is 4563.
Please note that after you complete the CSS Profile, you will need to submit

supplementary documentation

. These documents are only collected for the purpose of determining the correct financial aid package for students.
For US Citizens: Please note that not all funding options available at Georgetown University Washington DC Campus are available to our students in Qatar. US Citizens must fill out a FAFSA application at studentaid.gov/h/apply-for-aid/fafsa to be eligible for GU-Q aid package. The GU code is 001445.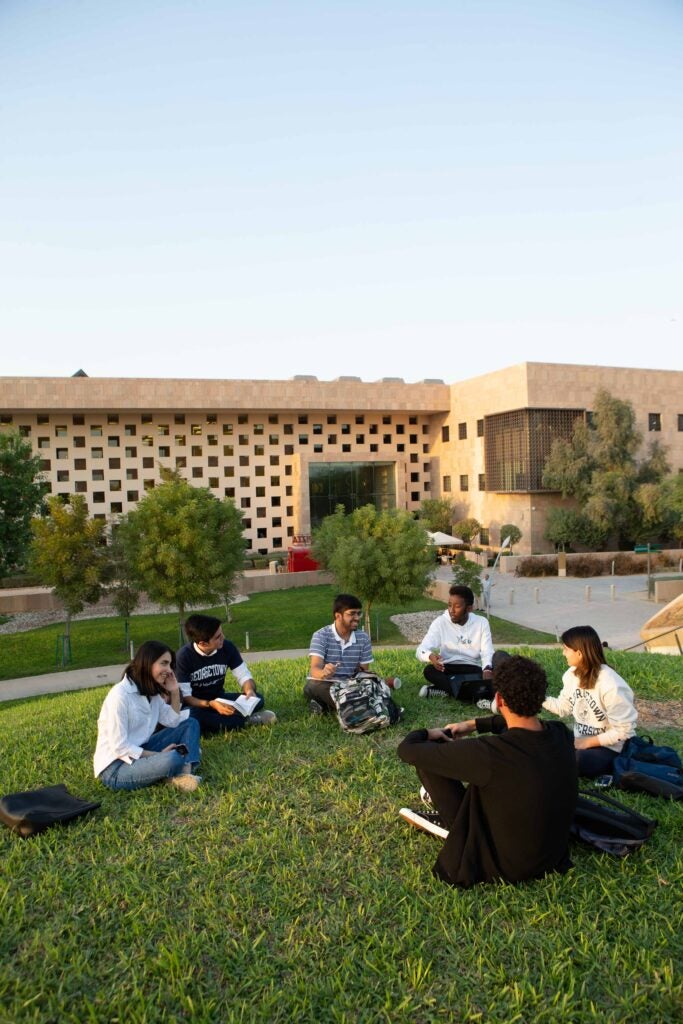 QF Merit-Based Scholarship
The Qatar Foundation (QF) student Merit scholarship program is designed to target academic excellence. A limited number of scholarships are available; the selection is not guaranteed.
Eligibility
A full-time student who has completed one year of study at a branch campus
Outstanding academic qualification with a minimum overall GPA of 3.6
At least two letters of recommendation from a professor and an academic dean
Renewal is subject to maintaining a minimum overall university GPA of 3.6
What it covers
The QF Merit Based scholarship award covers tuition and textbooks cost only.This scholarship will complement any partial scholarship including any scholarship awarded by Georgetown University in Qatar. This scholarship may be awarded to students in any of the following years: sophomore, junior, senior.
Contact
More information may be found at the QF Funding Options website in the QF Merit-Based Scholarship sections. For further information related to QF Merit-Based Scholarship, please email  sch@qf.org.qa
Other Forms of Aid Available
Sponsorships
Learn more about ministry and corporate sponsorships
US Federal Loans
See available student loans for US citizens and eligible non-citizens