Qatar Citizens Ministry Sponsorship Opportunities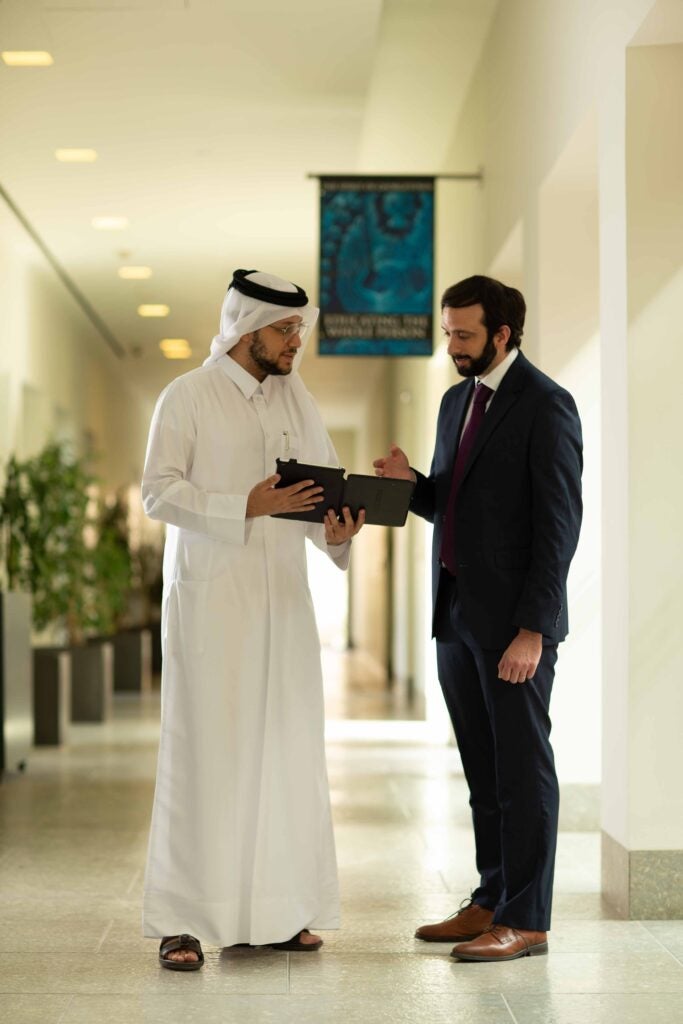 Qatari citizens may qualify for scholarships through the assistance of the Ministry of Education and Higher Education. For sponsored students, GU-Q Student Finance bills the Ministry for all tuition and fees, except textbooks. Students must pay GU-Q for their own textbooks.
How to Apply
For the scholarship application schedule and more information, please contact the ministry or visit the scholarship website: scholarship.edu.gov.qa.
Once you receive sponsorship, please make sure to provide your sponsorship letter to GU-Q Finance as soon as you receive it.
We encourage students to apply for sponsorships as early as possible.
Other Sponsorship Opportunities
Other organizations in Qatar also sponsor Qatari students at GU-Q . The list is growing each year and has included organizations such as Qatar Petroleum, Qatar Airways, Doha Bank, and Qatar National Bank.
How to Apply
Students are responsible for these relationships.
As soon as you receive your sponsorship, please provide your sponsorship letter to GU-Q Finance.
Other Forms of Aid Available
Grants & Scholarships
Learn more about GU-Q and QF grants and scholarships
US Federal Aid
See available student loans for US citizens and eligible non-citizens