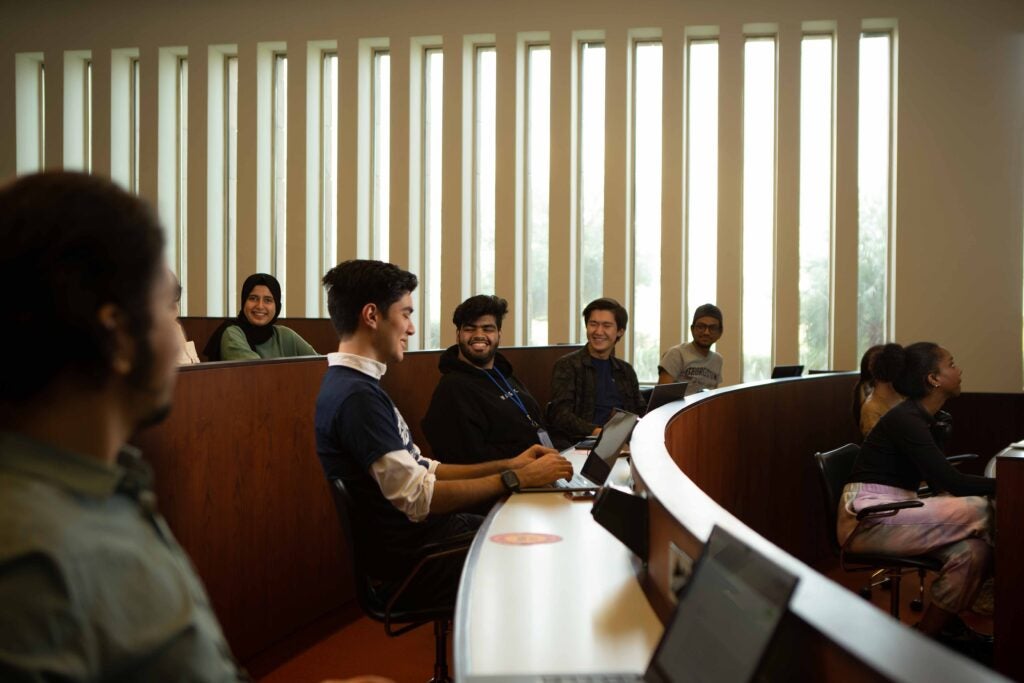 Free Application for Federal Student Aid (FAFSA) for US Citizens and Eligible Non-citizens
Many Georgetown students meet a portion of their college costs by borrowing through federally funded and/or private student loan programs. The primary source of these loans is the Federal Stafford Loan Program. Some students with exceptional financial need may qualify for a Federal Pell Grant.
How to Apply
To apply for a US Federal Government Student Loan, click the link below. Georgetown's code for FAFSA is 001445.
Important Note
Non-FAFSA Financial Aid offered at Georgetown's main campus in Washington, DC, does not apply to students studying in Qatar. Georgetown's main campus policies do not necessarily apply to the Qatar campus. For more information, please Contact Us.
Other Forms of Aid Available
Grants & Scholarships
Learn more about GU-Q and QF grants and scholarships
Sponsorships
See how your education can be paid by company sponsorship