Things to Do
Looking for best things to do in Doha, Qatar? We have compiled a list of few popular attractions, museums, and heritage sites you need to check out!
Popular Attractions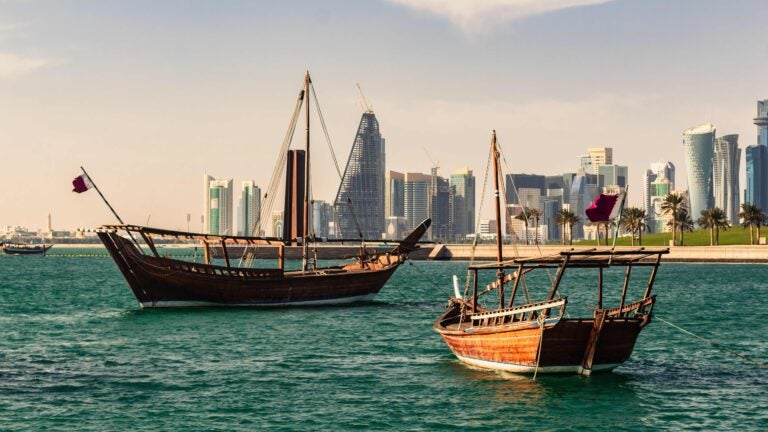 Corniche
A seven-kilometer long waterfront promenade around Doha Bay, the Corniche offers spectacular vistas of the city, from the dramatic high rise towers of the central business district to the bold shapes of the Museum of Islamic Art. Traditional wooden dhows lining the Bay evoke echoes of Qatar's great seafaring past. The Corniche provides a green, vehicle-free pedestrian space in the heart of the capital.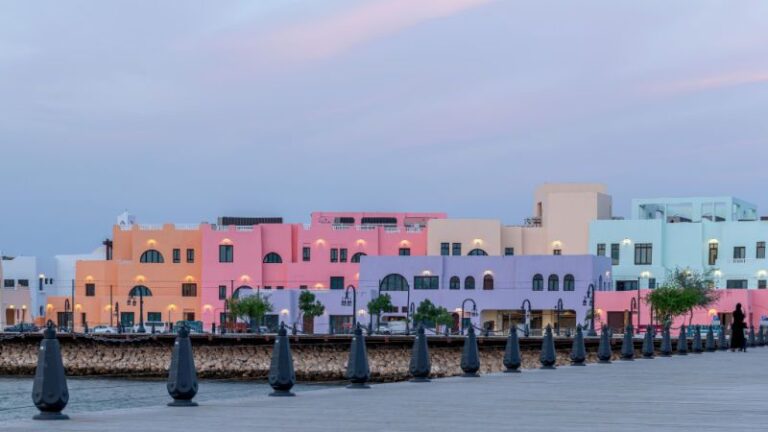 Mina District (Doha Port)
The old Doha port has been completely redesigned as a tourist attraction called Mina District. This district features a distinct and colorful architecture, with 37 mixed-use buildings hosting restaurants, cafes, retail outlets, and more. There is also a cruise terminal, where cruise ships will dock and get to experience Doha.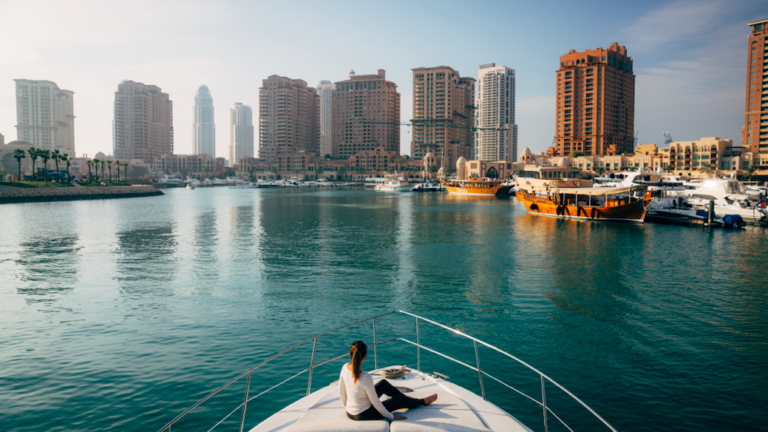 The Pearl-Qatar
The Pearl-Qatar is a unique and innovative mixed- use urban development in Doha, Qatar. The Island spans over four million square-meters of land that was meticulously developed into a masterpiece of private and modern living. It offers residents and visitors a complete lifestyle experience that includes residential solutions of the highest international standards, a fantastic choice of retail, dining and hospitality offerings and a host of other amenities and facilities.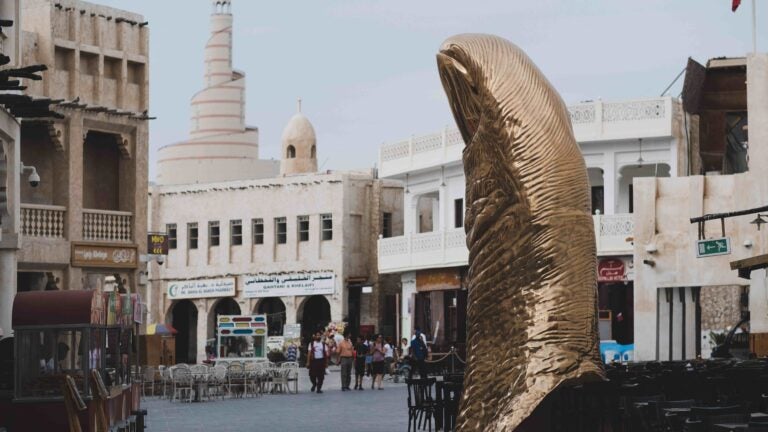 Souq Waqif
Souq Waqif is one of Qatar's most iconic monuments. A traditional souq dating back to the 20th century that was renovated in 2006, you can find a variety of goods ranging from clothes, spices, perfumes, gold, and more. There is also an art center there, as well as a camel pen and horses at the Emiri stables. Several restaurants also line the Souq.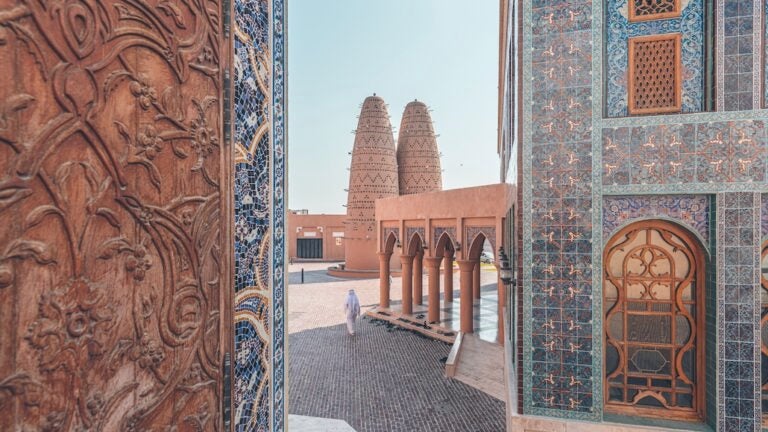 Katara Cultural Village
Katara is Qatar's cultural village, the hub for arts, culture, and cuisine. The area features a large beach on one side with a variety of cultural areas on the other, including museums, galleries, public art, and a Greek style amphitheater. The area features elements of both the modern and traditional.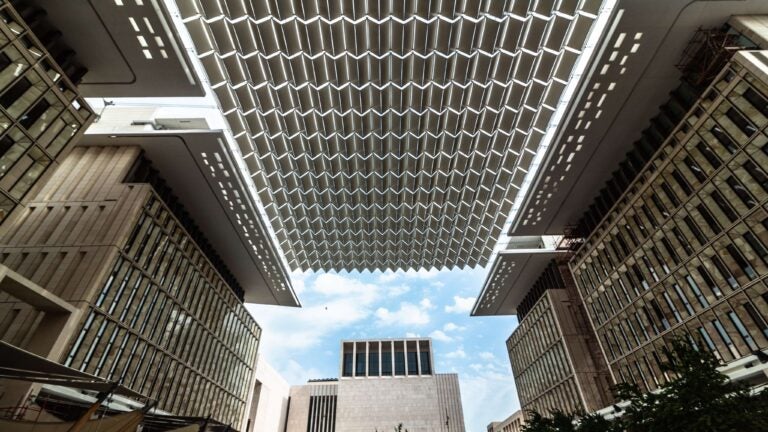 Msheireb Downtown Doha
The world's first sustainable downtown regeneration project, Msheireb Downtown revives Doha's old commercial district. There is something for everyone, with over 100 buildings with commercial and residential properties as well as several retail stores and restaurants.
Museums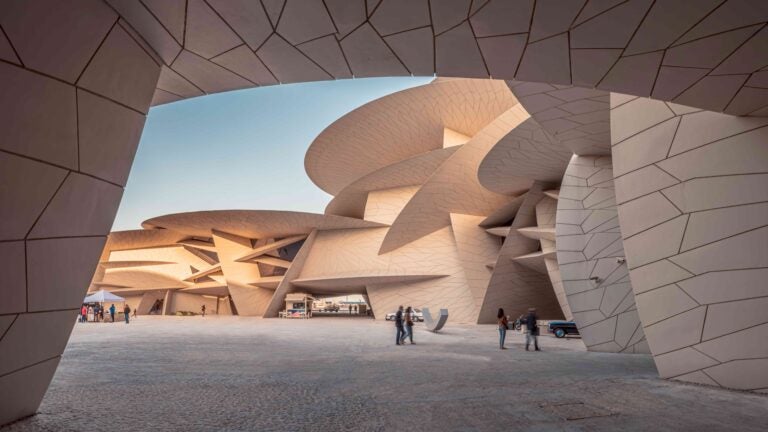 Qatar National Museum
Qatar National Museum's iconic building, designed by architect Jean Nouvel, embraces Sheikh Abdulla bin Jassim Al Thani's original palace. This museum gives voice to Qatar's heritage whilst celebrating its future. Visitors can learn about Qatar's ancestors and the formation of early cities, as well the modernization of Qatari society.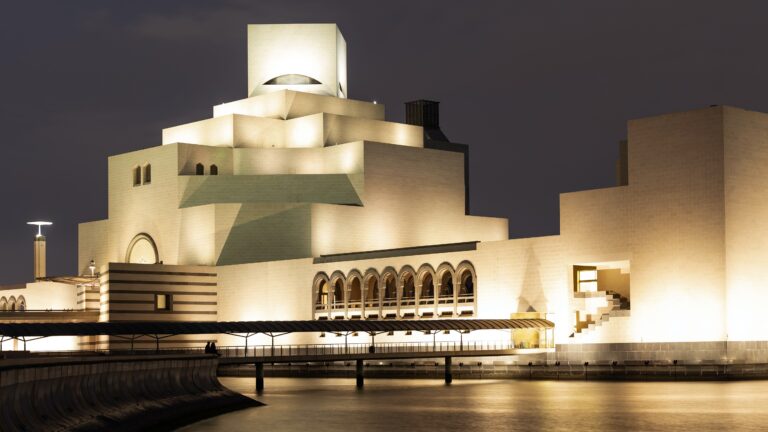 Museum of Islamic Art
Designed by world-renowned architect I.M. Pei, the MIA building has become an icon exhibiting a permanent collection of Islamic Art from the 7th to the 19th century. This includes metalwork, ceramics, jewelry, woodwork, textiles and glass, collected from three continents.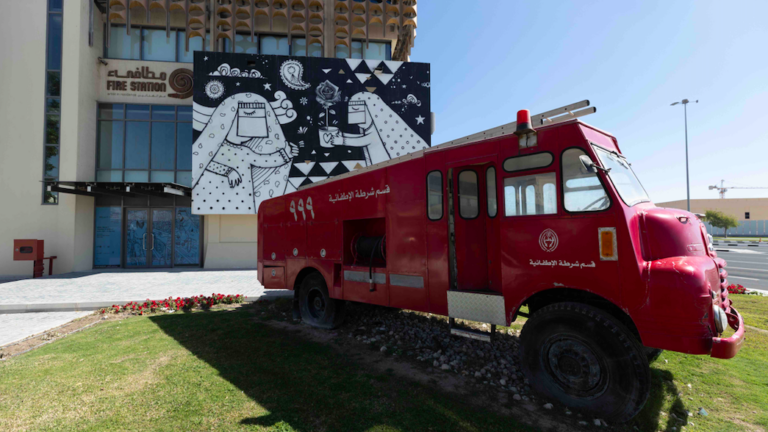 Doha Fire Station
The station was built in 1982 as a Civil Defense building. It was occupied by the fire brigade until late 2012 when it was handed over to Qatar Museums. Fire Station is now a contemporary art space committed to supporting artists and curators through its residency programs and engaging the local communities in Qatar through events and opportunities, including exhibitions and public programs.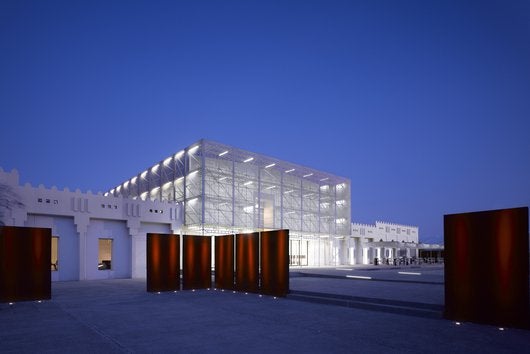 Mathaf Museum
Mathaf: Arab Museum of Modern Art houses a unique world-class collection of modern and contemporary art from the Arab world and its cultural and historical connections. The Mathaf collection holds over 9,000 works making it the largest specialized collection of its kind.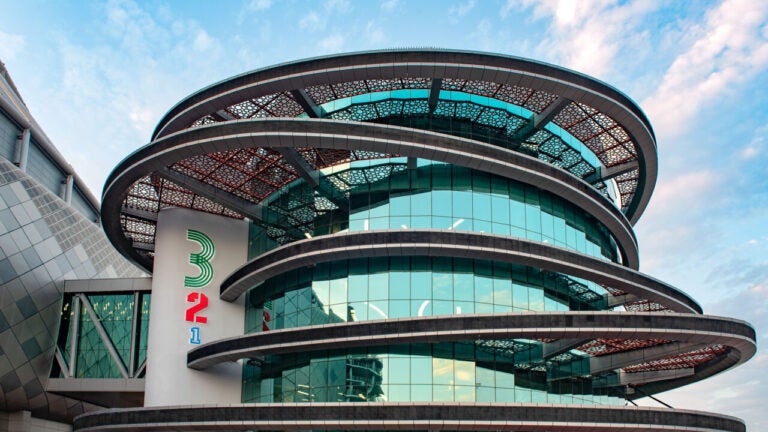 3-2-1 Qatar Olympic and Sports Museum
The 3-2-1 Qatar Olympic and Sports Museum is a national and international center for sports history, heritage, and knowledge, to promote and encourage academic research. It is also a member of the Olympic Museum Network, which currently unites 22 Olympic museums worldwide. Enjoy the "World of Football" exhibition which celebrates the historic occasion of Qatar hosting the World Cup, documenting the journey to Qatar 2022 from the first FIFA World Cup matches in Uruguay in 1930.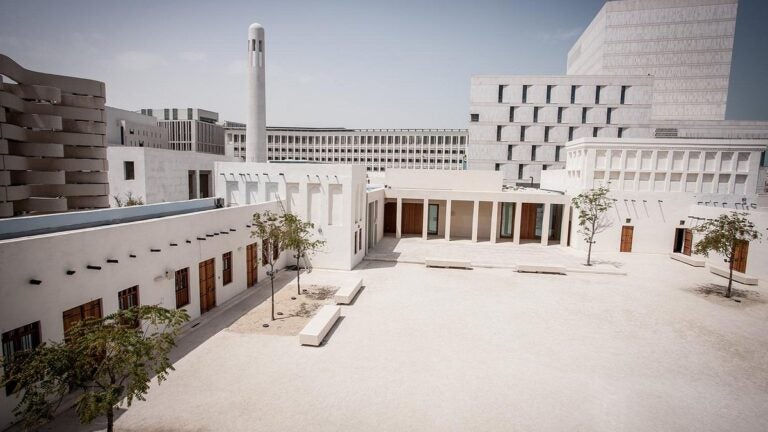 Msheireb Museums
Msheireb Museums celebrate the history of four historic heritage houses in the heart of Msheireb Downtown Doha. Located within the oldest part of the capital, they form an important part of Qatar's national history. They reveal unique aspects of Qatar's cultural and social development for the people of Qatar to engage, converse and exchange thoughts about both their past and their future.
Heritage Sites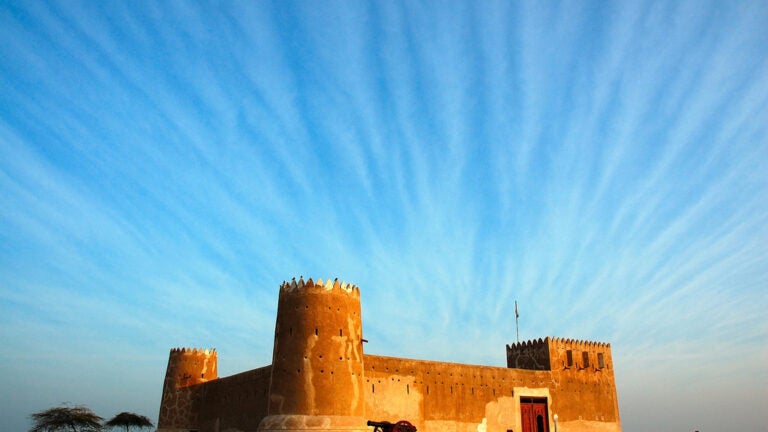 Al Zubarah Archeological Site
Al Zubarah is Qatar's largest archaeological heritage site. It was named a UNESCO World Heritage Site in 2013 and is the best-preserved example of an 18th- 19th century trading and pearl fishing town in the Gulf region. Al Zubarah flourished in the late 18th century and early 19th centuries, before it was destroyed in 1811 and abandoned in the early 1900s. Founded by merchants from Kuwait, Al Zubarah had trading links across the Indian Ocean, Arabia and Western Asia.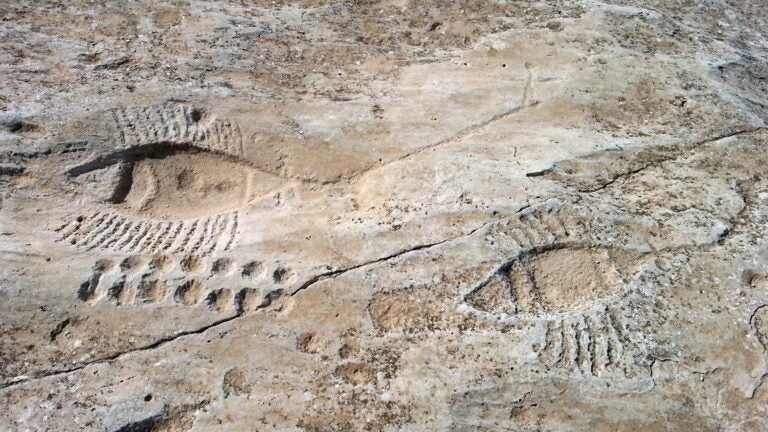 Al Jassasiya Rock Art Site
The Al Jassasiya site is one of the most mysterious and attractive sites in Qatar. Northeast of Doha, it is one of the few places where you can find petroglyphs, which are collections of rare and amazing signs carved in stone. Carvings can be found at other sites, however those found at Al-Jassasiya are considered the most extraordinary in terms of both their quality and their state of preservation.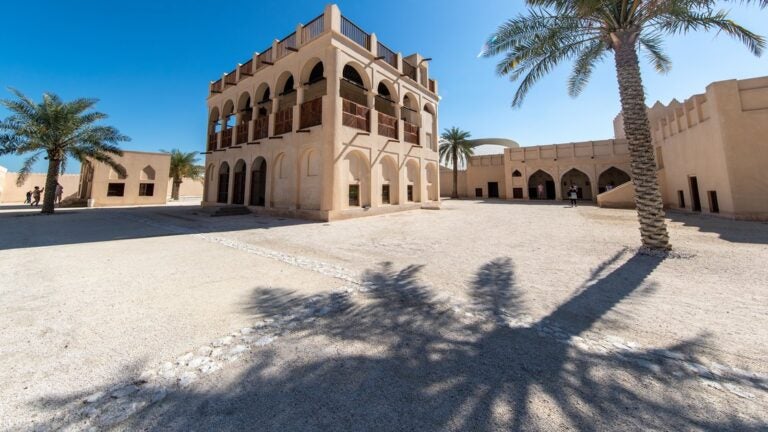 The Old Palace
The Old Palace was built in the early 20th century by Sheikh Abdullah bin Jassim Al Thani, who is today considered to be the father of modern Qatar. For around a decade, the palace was at the center of Qatar's political leadership, serving as the residence of the ruler of Qatar and his family and the seat of government. In 1975 the palace was converted into the Qatar National Museum, which included a Museum of the State, a lagoon and a popular marine aquarium. The Old Palace has now been restored as the heart of the new National Museum of Qatar.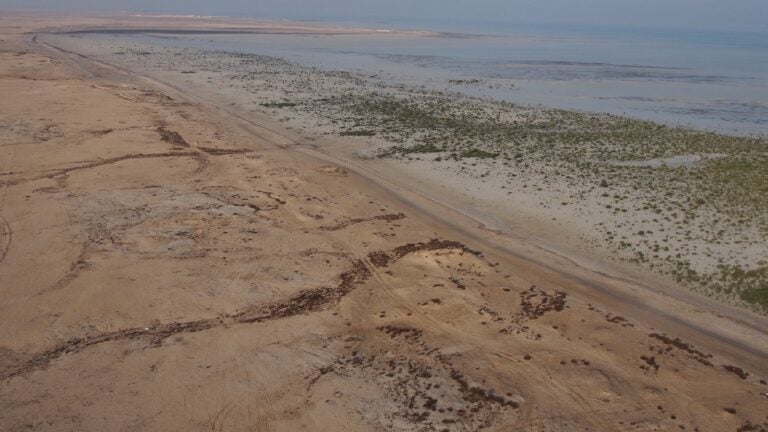 Al Ruwaida Archeological Site
Extending along the coastline of northwest Qatar for some 2.5 km, Al Ruwaida was inhabited from about the 16th through the 18th centuries. The settlement incorporated a large, central fort, two mosques, a boatyard, and merchants' warehouses.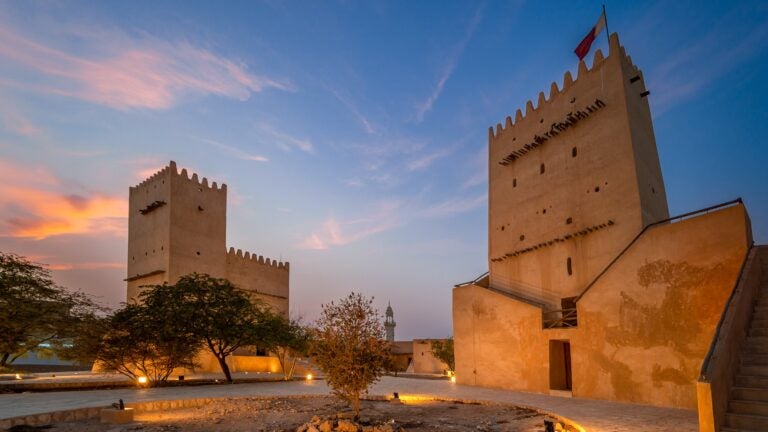 Barzan Towers
Located about 20 km north of Doha in the village of Umm Salal Mohammed, the recently restored towers were built between 1910 and 1916. Barzan means 'the high place' and the towers may have served as a lookout to protect local water sources and as an observatory to determine the dates of the lunar calendar.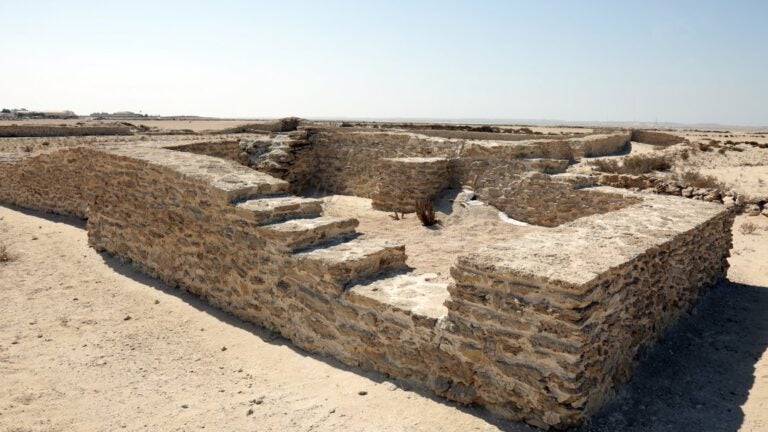 Zekreet Fort and Mosque
Zekreet Fort is believed to have been built between 1809 and 1812, by tribal leader, Rahma bin Jaber Al Jalahmah for defense purposes. Zekreet Mosque is also quite signifanct as is the largest of the few remaining mosques that follow the architecture of the 1940s and is built according to the traditional Qatari model of heritage mosques. The mosque features construction methods from the Gulf region.
Parks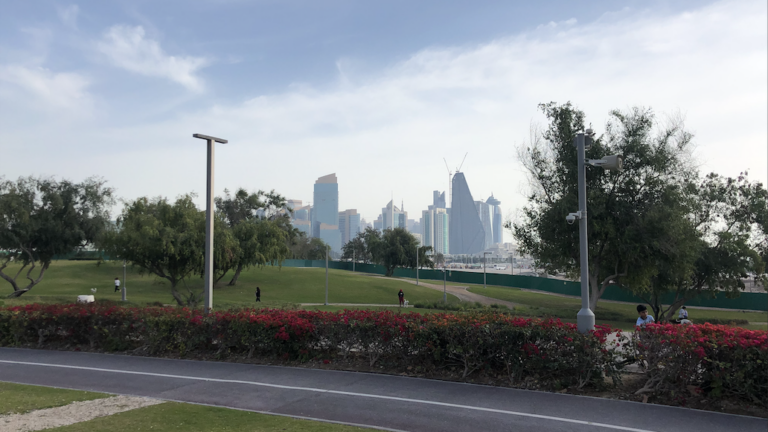 Al Bidda Park
Al Bidda Park is a vast public park at the heart of Doha, spanning 80 hectares. It offers green spaces, a scenic lake, and recreational facilities such as walking paths, play areas, and sports facilities. The park is a popular destination for nature lovers, joggers, and families.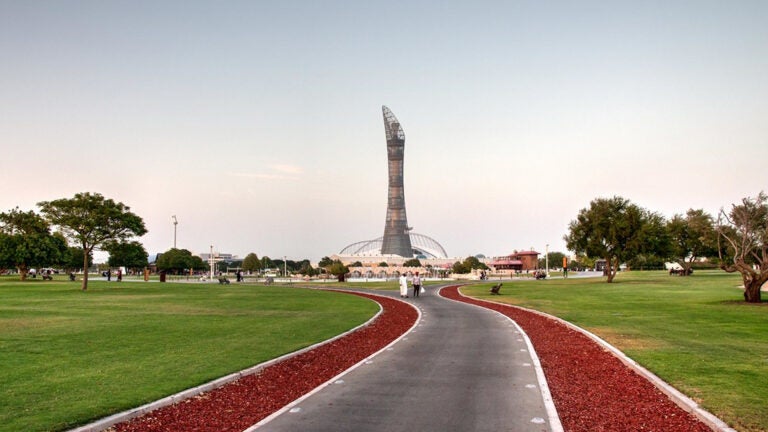 Aspire Park
Aspire Park is a large public park in the Aspire Zone in Doha, Qatar, spanning over 88 hectares. It features green spaces, a lake, fountains, and recreational facilities including walking paths, picnic areas, playgrounds, and sports courts. It is popular for its tranquil atmosphere and hosts events and activities throughout the year.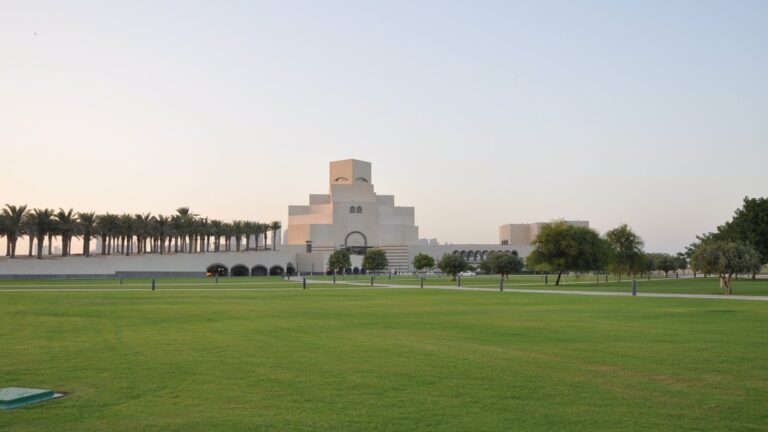 Museum of Islamic Art (MIA) Park
The MIA Park, situated on the grounds of the Museum of Islamic Art (MIA), is a well-known landmark in Doha, offering spectacular views of the city skyline. In addition to the scenic vistas, the park provides a range of recreational activities for visitors to enjoy. One can rent bicycles to explore the park and its surroundings, adding an element of adventure to the visit.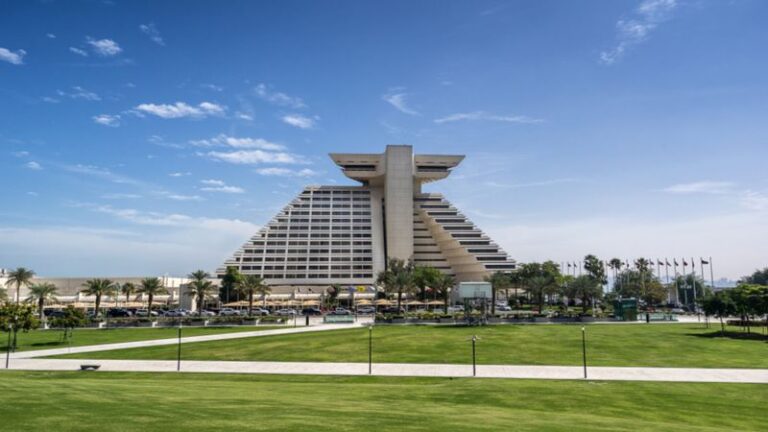 Hotel Park Doha
Hotel Park Doha offers a range of attractions and activities for visitors to enjoy, including breathtaking views of the city skyline both during the day and at night. Its well-manicured lawns, impressive fountains, and enticing food kiosks make it an ideal spot for relaxation and leisure. Additionally, the park features bouncy castles and other entertaining activities, making it an excellent destination for everyone of all ages.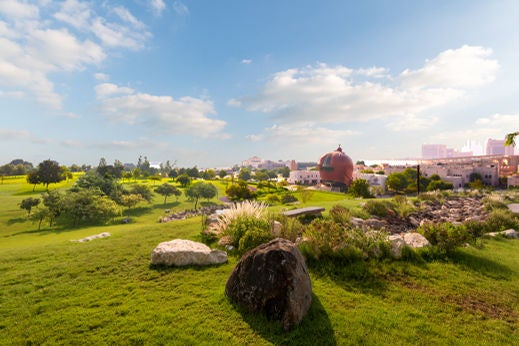 Katara Hills
Katara's North and South Hills, located above the cultural village and beach, offer not only breathtaking panoramic views but also a wealth of greenery, running paths in shades of purple, and water features. A walk along the hills presents an opportunity to witness notable landmarks such as Katara Mosque, Galeries Lafayette, Pigeon Towers, Children's Mall (built in the form of a gift box), and Al Gannas Headquarters (built resembling a falcon head).
Malls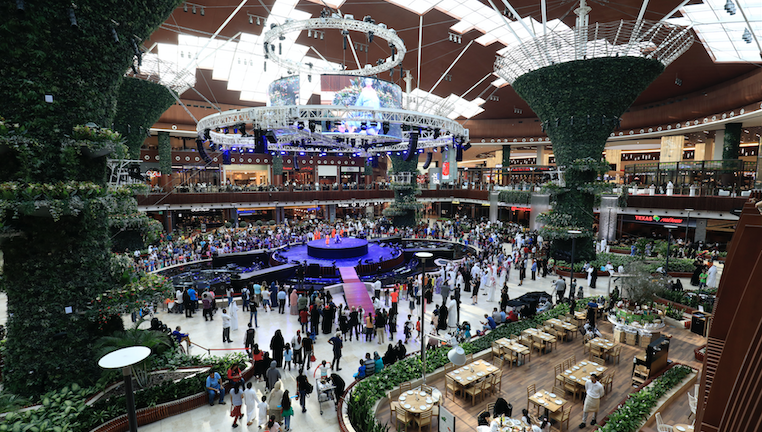 Mall of Qatar
Mall of Qatar is a massive shopping center with over 500 retail stores, numerous dining options, and various entertainment activities. It's a must-visit destination for tourists looking for a modern shopping and entertainment experience in Qatar. Mall of Qatar is easily accessible by metro along the Green Line and it is a few minutes away from Education City Station, making it a convenient destination for students who want to explore the area.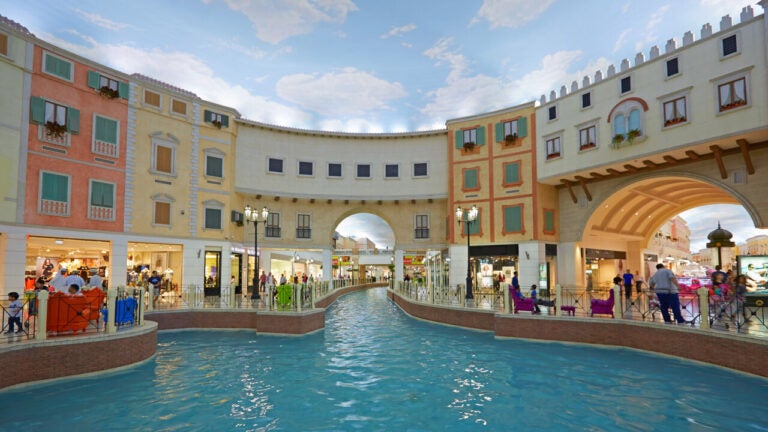 Villaggio
Villaggio Mall is a popular shopping destination in Doha, Qatar. Located in the Aspire Zone, the mall is easily accessible via the Gold Line of the Doha Metro (Al Aziziyah Station). It features a Venetian-style interior design, an indoor canal, and a range of high-end retail stores, as well as a variety of restaurants, cafes, and entertainment options like a cinema complex and an indoor theme park.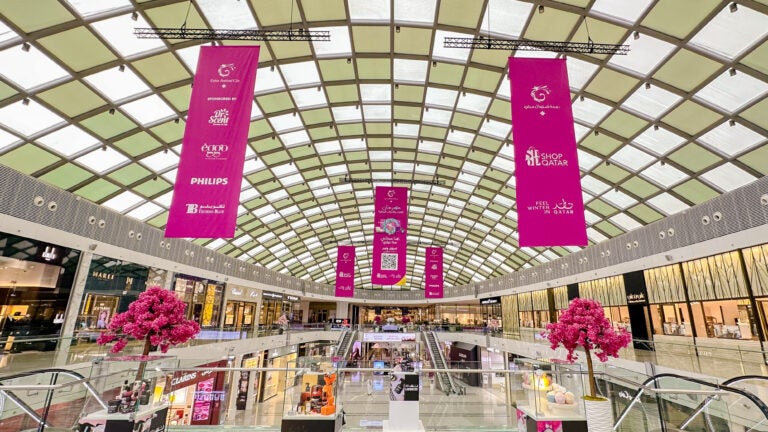 Doha Festival City
Doha Festival City is a large shopping mall and entertainment complex in Qatar that can be reached via the Red Line of the Doha Metro. To reach the mall, you need to take the metro to Lusail Station and transfer to a Metrolink bus service that operates between the station and Doha Festival City. The mall features a wide variety of retail stores, restaurants, cafes, and entertainment options, including a cinema complex, indoor theme park, and an access to IKEA, making it a popular destination for tourists and locals alike.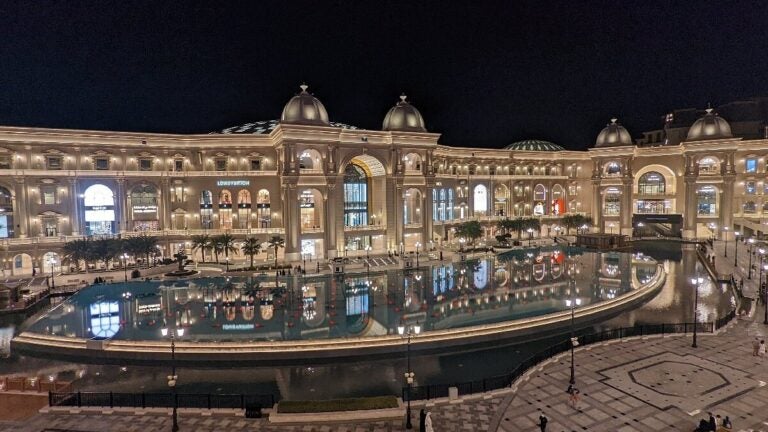 Place Vendôme
Place Vendôme Mall is a luxurious shopping destination located in Lusail, Qatar. The mall is designed with French-inspired architecture, and features a variety of high-end retail stores, fine dining restaurants, and cafes. To reach the mall, tourists can take the Metro to Legtaifiya Station (Red Line) and then change to the tram going to Lusail Central Station.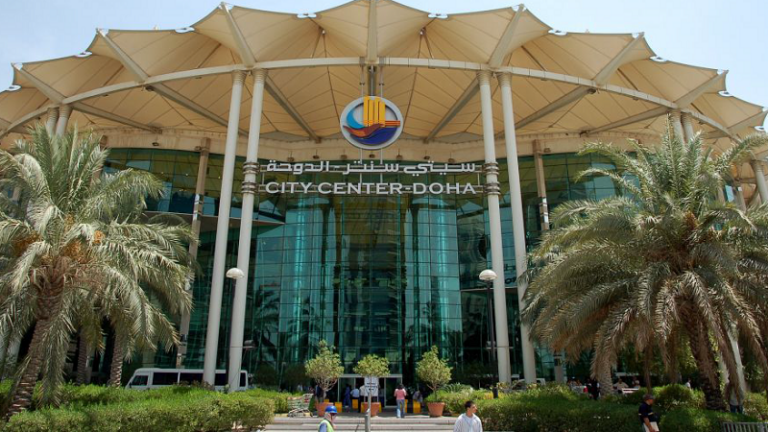 City Centre
City Centre Mall is situated in the West Bay Area of Qatar and is one of Qatar's oldest malls. It has a range of retail stores, restaurants, cafes, and entertainment options .To reach the mall, you can take the Doha Metro to DECC Station (Red Line) and then walk a short distance to reach the mall.