Annual Undergraduate Research Conference
The Annual Undergraduate Research Conference (AURC, formerly MESSA) is a GU-Q student-led conference which aims to provide a dynamic platform that allows students to present their work on global economic, social and political issues. Every year, AURC organizes a conference on global challenges, where students from around the globe present their undergraduate work affecting the contemporary global world.
MESSA, presently AURC, published a peer-reviewed undergraduate journal on Middle Eastern Studies, The Journal of Georgetown University-Qatar Middle Eastern Studies Student Association. The first issue was published in May 2014 as a medium to publish selected papers from the MESSA Conference and independently solicited undergraduate essays. The journal was published by QScience.com, an online publishing platform developed by Bloomsbury Qatar Foundation Journals.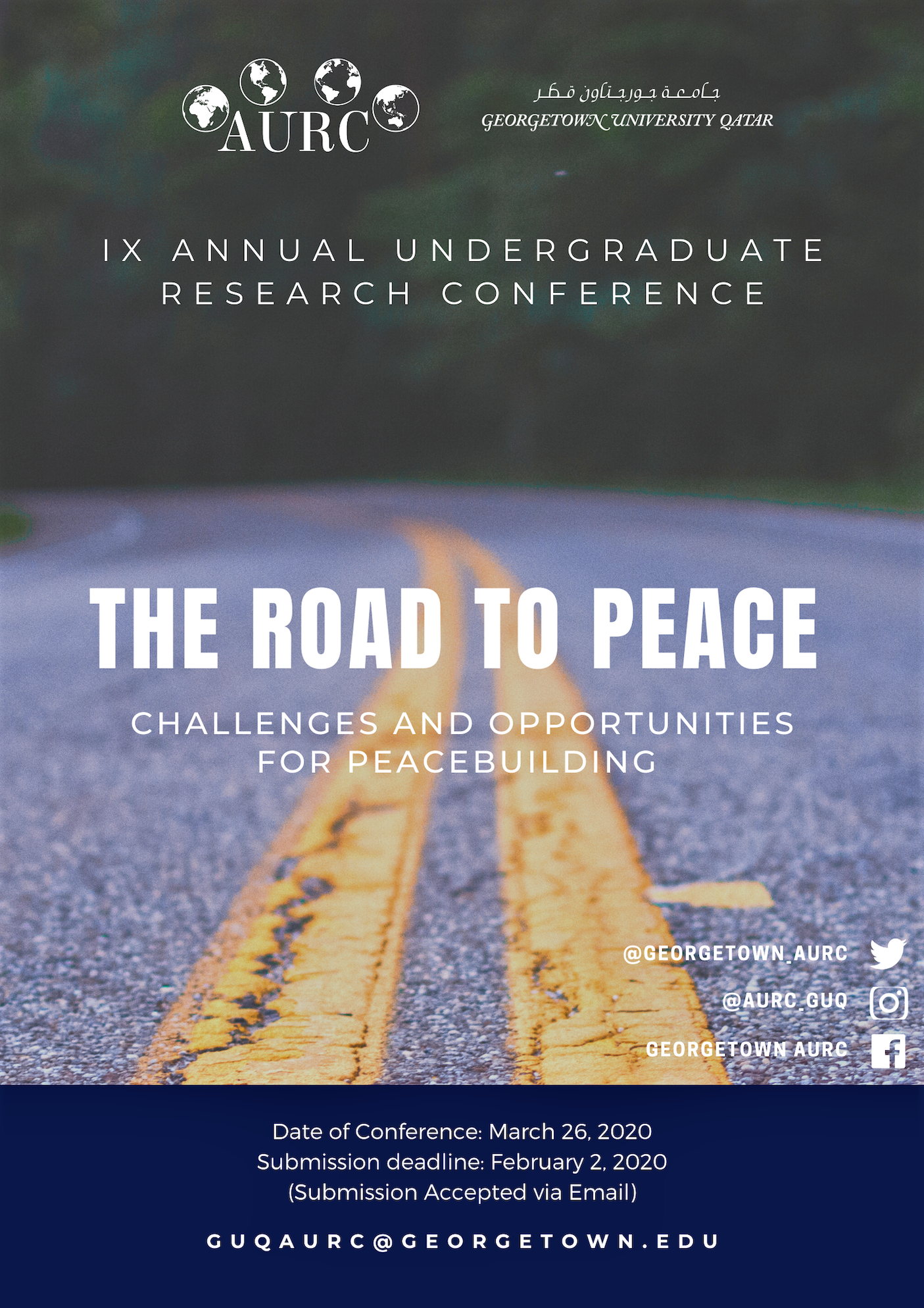 Past Conferences