How to Book an Appointment
It's easy to make an appointment to work with a member of the OAS team, including the Writing Center. Register for an account on WCOnline to book an appointment.
1. Watch the video below for instructions on how to register on WCOnline.
2. Once you've registered for an account, select the subject that you would like to be tutored in.

3. Click on an empty (white) time slot to book an appointment.

4. You can book an appointment for 30 minutes or 1 hour, so choose the end time accordingly. You can also choose whether to have the appointment on Zoom or face-to-face.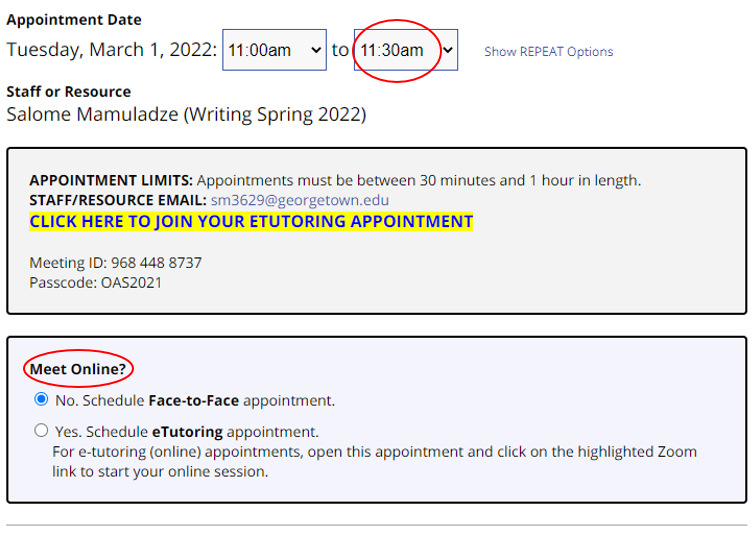 5. If all slots are fully booked that day, or the only times that work for you have already been booked, then you can try the waiting list option, which will notify you of an opening. You can use this option to notify you of any opening, or you can specify the tutor/timing you would like to be notified of an opening for.

How to Cancel an Appointment
To cancel an appointment, select the appointment slot that you booked and click "Cancel Appointment."

Note: As a courtesy, please modify or cancel appointments at least 12 hours in advance. If you miss three appointments without canceling, your account will be disabled for the semester and you will not be allowed to make further appointments.